Men's Team
1
When goalkeepers attack: A brief history…
15th May 2005. Ten years ago to the day. 88 minutes on the clock. City 1-1 Middlesbrough.
In a match that the Blues had to win to reach the UEFA Cup, Stuart Pearce took the unconventional step of handing an outfield shirt to his goalkeeper, David James.
Pearce explains: "I sat at home on Saturday night and thought to myself: 'What shall I do if we're drawing the game late on and need to hit it long?'"
"I've got a good striker in Jon Macken, who is really disappointed, but I wanted to unsettle them and in some ways it did. It unsettled everyone… them and us."
Psycho's outrageous brainwave so nearly worked.
Daniel Taylor of the Guardian referred to James in his entertaining cameo as "charging around like a headless ostrich" but his presence in the area contributed to Franck Quedrue's handball giving City the chance to seal European qualification from the penalty spot.
Robbie Fowler stepped up and Mark Schwarzer read his intentions and made the save but David's "nuisance value" up top will never be forgotten.
Examples of goalkeepers troubling their opposite numbers are littered throughout the Club's storied past.
In fact, a City 'keeper was responsible the first-ever recorded case of a number one scoring a goal from open play way back in 1900.
Charlie Williams, one of early football's great pioneers, went on to enjoy a 23-year coaching career, taking charge of the Danish national team, Fluminense, Lille, Flamengo and Botafogo.
Before that, he represented City for eight seasons where he made history with his drop-kick which beat his Sunderland counterpart Teddy Doig on 13 April 1900.
There must be something about playing for City as legendary stopper Harry Dowd repeated the trick in February 1964 when he broke his thumb in a match against Bury.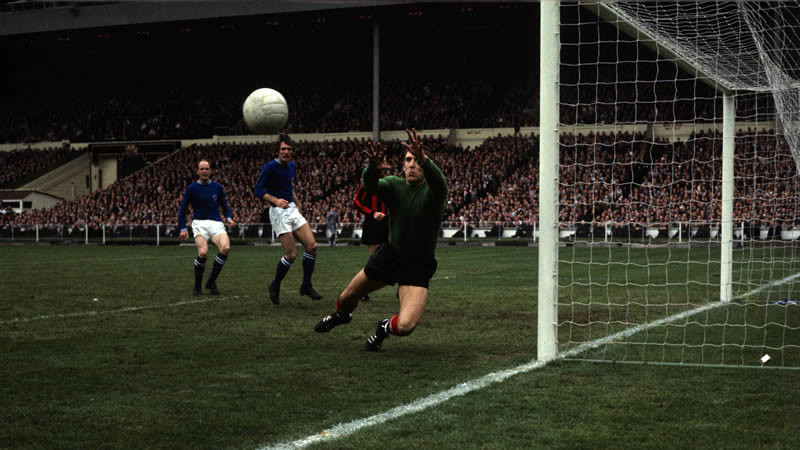 Colin Bell made his debut for the Shakers in that game, as he reflected as part of his tribute to Harry after the former goalkeeper's recent passing.
Bell remembered: "The first time I ever came across Harry, I was just starting my career with Bury and I played against City at Maine Road.
"He was in goal for City and I scored past him on my debut. Then he got injured - and of course, there were no substitutes in those days, so he came out and scored the equaliser, although City hadn't looked like scoring!"
Joe Hart was inches away from joining this historic list on 15 March 2012.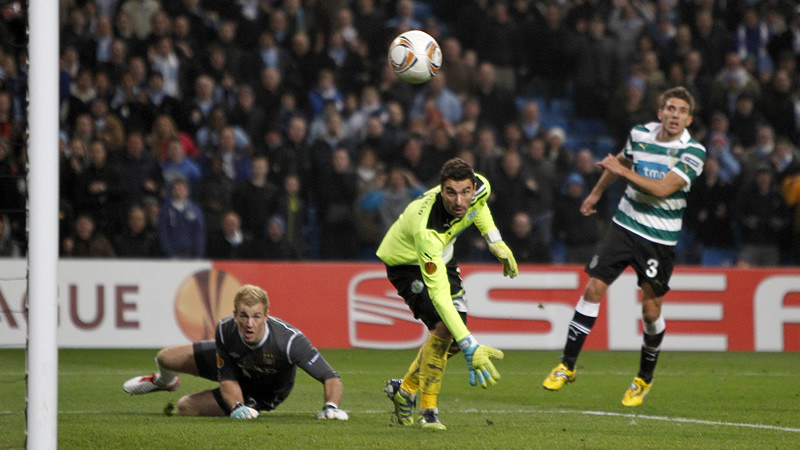 City were 3-0 down to Sporting Lisbon on aggregate and on the brink of a humiliating exit from the Europa League when Sergio Aguero scored twice and Mario Balotelli netted from the penalty spot to leave Roberto Mancini's side one goal away from the last eight of the competition.
Mancini sent Hart up for a corner which was headed clear before being played back in by Nigel de Jong.
Hart met this cross with a brilliant header, forcing an incredible fingertip save from Patricio in the Lisbon goal.
It surely would have ranked as one of the greatest moments ever at the Etihad had it found the back of the net.
Outside of City, examples of goalkeepers getting themselves on the scoresheet are a rare but much-celebrated phenomena.
Brazilian Rogerio Ceni is the game's patron saint of goalscoring goalies.
The 42-year old, who is still playing for Sao Paulo, has three Guiness World Records to his name: highest number of games for one club, highest number of games for one club as captain and most goals scored by a goalkeeper.
Ceni has an incredible record of 127 goals in 1211 games for Sao Paulo – a figure which includes 60 free-kicks.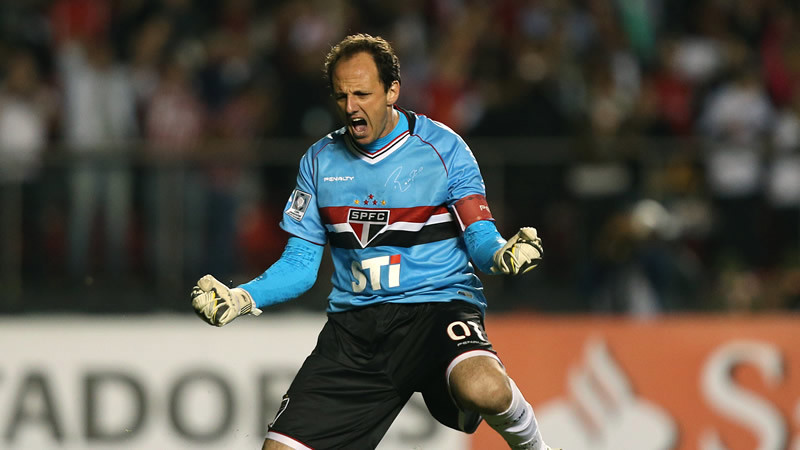 Paraguayan international Jose Luis Chilavert was another dead-ball master who would risk leaving his goal open to step forward and assume responsibility for set-pieces.
Chilavert boasts the record number of international goals for a goalkeeper (9) and is the only keeper on record to ever score a hat-trick – a feat he achieved playing for Velez Sarsfield in 1999 where he netted a trio of penalties against Ferro Carril Oeste.
The last of the three was an absolute beauty in off the bar.
In all, the "bulldog" scored 62 times in his career and is second on the all-time list of top-scoring stoppers.
You have to drop down to the Old Division Three for the most infamous case of a goalkeeper scoring in recent English footballing history.
Jimmy Glass wrote his name into lower division folklore when he saved Carlisle United from relegation to non-league football in the very last minute of the 1998/99 season.
With the score 1-1 with ten seconds of injury time remaining against Plymouth, Glass went up for a corner and volleyed home from close range to send Scarborough down to the Conference.
The goal was also ranked 7th in The Times newspaper's list of the 50 most important goals in football history.
Scenes!
Who doesn't love a goalkeeper finding the back of the net?
---
Can you name any more examples of famous goals from keepers? Which one is your favourite? Let us know on Twitter at @MCFC.