Men's Team
1
Injured trio to miss Spurs clash
Manuel Pellegrini has confirmed City will be without injured trio Yaya Toure, Vincent Kompany and Stevan Jovetic when they travel to White Hart Lane on Sunday.
In his traditional pre-match press briefing, the boss revealed that Toure is likely to miss at least the next two games, but the skipper could return for the clash with Queens Park Rangers at the Etihad Stadium.
However, with the exception of Jovetic, the rest of the squad have been passed fit for the clash in the capital when City will aim to take another step towards securing second place.
The Chilean revealed: "Yaya is injured. We will see next week but I think he will be out for at least one more week. I think it will be very difficult for him to play against QPR.
"Vincent is progressing. I think maybe he will be ready next week. Stevan Jovetic is also injured but there is nobody else."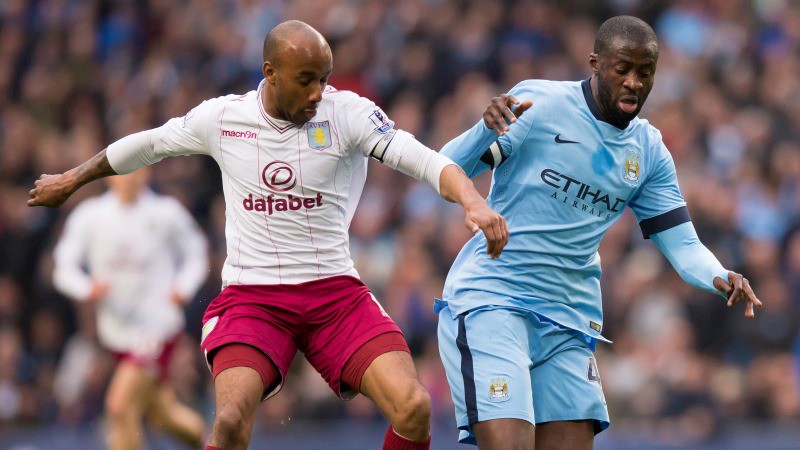 Pellegrini is expecting a tough afternoon in North London, with both teams keen on playing an attractive style and seeking points to meet end-of season objectives.
While City are aiming to avoid an unwanted Champions League qualifier, Spurs are looking to nail down a spot in next term's Europa League – and Manuel is full of admiration for what Mauricio Pochettino has achieved in his first season at Tottenham.
"It will be a very tough game because Tottenham are a good team with good players and a good manager," asserted the manager.
"They play in an offensive way so we must work very hard in defence. They need points to qualify for the Europa League and we must try to be near the top of the table. It is two teams who play well and try to attack.
"We hope that we will play a very good game for the fans."
Pablo Zabaleta has spoken out in support of the manager this week, but Manuel is quick to point out that coaching staff, players and the rest of the club have been standing together throughout this season.
While City have not reached the heights of term's double-winning heroics, he maintains that everyone is keen to work this summer on putting it right for the 2015/16 campaign.
Pellegrini stated: "I feel that support every day because I work with all the players every day. I said last week that in a bad season that second place is not something to be ashamed of.
"I didn't say it was a good thing to be in second place, and I think the players, management, owners and fans are not happy with what we did but we are working in the right way and we must arrange some things to win the title again next season."

...Manuel Pellegrini...
With title rivals Chelsea needing just one more victory to claim the Premier League crown, he added: "I think Chelsea have been the best team and deserve to win the title because they have been the most consistent team with very good players. I congratulate the owner, manager and the fans."
One of the points picked up by critics and analysts has been the lack of goals scored this season compared to the glut netted in the Chilean's first campaign in England.
However, he believes it is unreasonable to expect that return every year, and rather than rushing out to strengthen the striking options in the transfer window, he will be seeking to maintain a balanced squad.
Said Pellegrini: "It is difficult to say you have a lack of goals when you are the top scoring team in the Premier League. Of course, if you compare this season with last we are around 27 or 28 goals behind, but it is not easy to score 158 goals every season like we did last season.
"We will see what we need [in the summer]. It is important to be a balanced team and attacking team because I like the way we play but we must improve in conceding goals from set pieces.
"There are many factors that affect the result of the game that you must improve, not just scoring goals."
Manuel was at the City Football Academy on Thursday night running the rule over the Elite Development Squad, who booked a place in the International Premier League Cup final with victory over Leicester in extra time.
Rumours abound over the future of the team's Head Coach, Patrick Vieira, but Pellegrini had some words of encouragement for the club's youth players.
He told the press: "Patrick is doing very good work here and he must decide his own future.
"The City project is just starting. It is not easy for young players to come in to the first team squad immediately but from the team played yesterday we have 3 or 4 players that maybe soon will be in the first team."