First Team News
1
Players to show appreciation this Sunday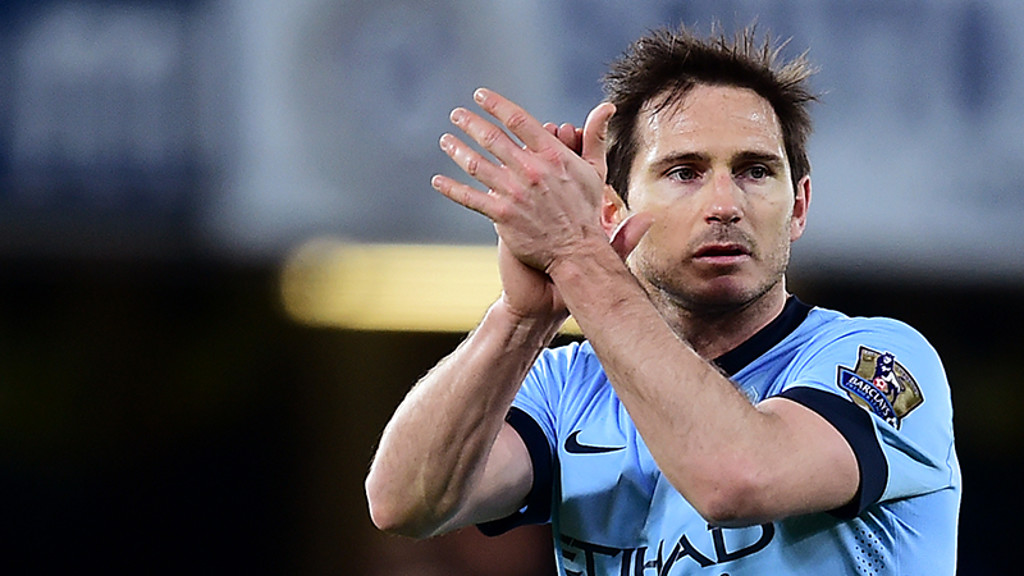 frank
There will be a lap of appreciation by the City players after the Southampton as well as a number of special presentations.
Sergio Aguero – barring a freak goal-scoring afternoon by Harry Kane or Diego Costa – will be presented with the Premier League Golden Boot award.
If Joe Hart keeps a clean sheet, he will be guaranteed at least a share of the Golden Glove award (for a record fourth time) and he may even share the honour if the other three keepers tied on 13 shut-outs concede on Sunday, though Saints keeper Fraser Forster is injured and will remain on 13 whatever.
There will also be an opportunity to bid farewell to Frank Lampard who will be playing his last game before moving to New York City.
Representatives of City's successful junior sides along with the EDS and Manchester City Women will also be introduced on to the pitch.
So please stay around so the players can express their gratitude for the magnificent support shown towards them this campaign.