Men's Team
1
City Weekend: 21-24 May
frank
The Premier League season's final game, a Manchester derby, and a meeting with some old friends… it's all going on this weekend!
Exciting clashes and sub-plots aplenty in Manchester, New York and Yokohama, and you won't want to miss a kick.
We've got the lowdown on all the CFG action right here…
Manchester City
Manchester City v Southampton, Sunday 24 May 3pm BST
The curtain comes down on the 2014/15 Premier League campaign, and Southampton are the final visitors to the Etihad Stadium on Sunday afternoon.
City have been confirmed in second place this term, but it's far from a dead rubber for the Saints, who are still chasing a European berth. There are plenty of other sub-plots too: City's desire to close the campaign with a win, the possibility of a few youthful debuts, and Frank Lampard's last ever Premier League appearance.
As Mark Booth explains: "Barring an eleven-goal blitz from Chelsea in their final game against Sunderland on Sunday, City will finish as the league's top scorers for the second season in a row.
"City have now finished in the top tier's top two for the fourth-successive year which is the first time this has ever happened.
"Pellegrini's side side have averaged 2.1 goals per game and are likely to finish the campaign with the division's top scorer in Sergio Aguero who has 25 from 32 games.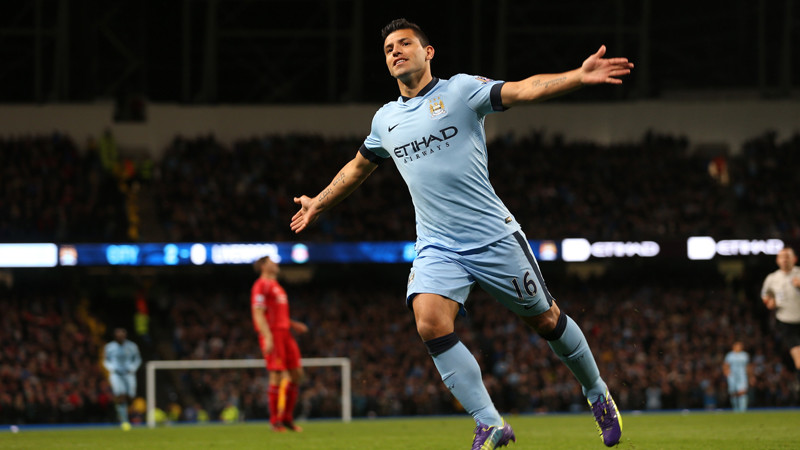 "In all, Kun has 31 goals in all competitions – the best figure a City player has managed since Shaun Goater managed 32 in 2001/02."
More of that in our talking points feature right here.
Speaking of Kun, he's closing in on the Golden Boot award. Should he win, he'll be presented with the award at full time so hopefully no need to hurry off – especially as the squad will be doing a lap of appreciation after the final whistle.
The game isn't on TV in the UK, but for a full list of international broadcasters watch out for Friday's Global City feature.
We'll of course have our usual plethora of live coverage – in the MDC right here on mcfc.co.uk, as well as the Matchday app and over on twitter.
MCWFC
The FAWSL season is due to resume in July 2015 after the conclusion of the FIFA Women's World Cup in Canada.
Elite Development Squad
MCFC EDS v Manchester United, Saturday 23 May 1pm BST
Patrick Vieira's men close the 2014/15 campaign with the second u21 Manchester derby at the Academy Stadium on Saturday. The team will be seeking revenge against their local rivals – who triumphed 4-0 in the first meeting at Old Trafford only ten days' ago.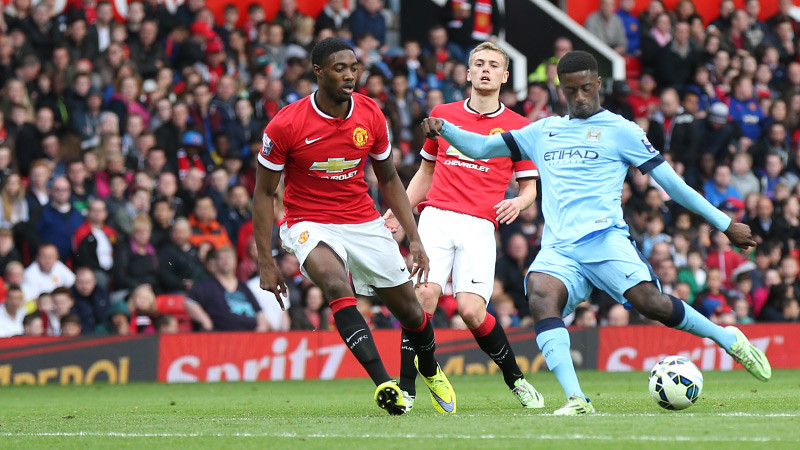 The Red Devils have now been confirmed as u21 Champions, but defender and lifelong City supporter George Evans is out for a slice of payback ahead of the summer break.
He declared: "It's a local derby so it's a massive game for all of us.
"We want to finish off the season on a win and obviously we're looking for a bit of payback after last week.
"We want to get back to winning ways again against them – I think we actually played well in that game at Old Trafford but we just couldn't score and then we let in a couple of soft goals.
"I think we should have challenged for the title ourselves but it's not worked out that way, so we will look to show what we can do on Saturday and hopefully beat the team who did win the competition."
Tickets are available FREE to Seasoncard holders, Cityzens and fans with a purchase history. Full details here.
If you can't make the game, we'll have live twitter updates as well as a full match report after full time.
MCFC U18s
Jason Wilcox's young squad signed off their season with a good win over title-chasing Everton at the weekend before going down 3-1 to Aston Villa on Wednesday – perhaps slightly harshly.
The coach has used the second stage of the league programme to examine a number of the u16 players he inherits next year, and this experience playing against opponents up to three years their senior should stand the lads in good stead when the season kicks off again in August.
New York City
Real Salt Lake v NYCFC, Saturday 23 May 10pm EDT (3am BST)
Head Coach Jason Kreis takes his New York City side back to his former club Real Salt Lake for the first time this weekend. The boss won the MLS Cup in 2009 during his time in the hot seat in Utah, and it's sure to be an emotional occasion for him and a number of the squad.
Keen to get a head start in this first season, Kreis recruited a number of his old charges - the likes of Chris Wingert and Ned Grabavoy (pictured), plus Kwame Watson-Siroboe, Josh Saunders and Sebastian Velasquez all plied their trade for Real Salt Lake in previous campaigns.
However, while they may all have friends on the opposing side of the field, all six will be hoping to take three points back to New York when the two teams meet on Saturday. A recent disappointing run of results hasn't dampened the spirit in the Big Apple, and NYCFC staged an improbable comeback last time out against Chiacgo Fire.
Two goals and a man down after 25 minutes, they rallied to claim point with Khiry Shelton stepping up with perfect timing to score his first professional goal.
Kreis told NYCFC.com: "To be two goals down and a man down for as long as we were and to come back and draw shows what kind of character this group has. I'm very hopeful that this is set as a sort of a landmark for our group so that they understand that they can get results if they're willing to do whatever it takes. I need them to understand and believe that we're good enough if we work that hard."
The game is live on YES and WFAN Network in New York, while fans around the world can follow along on twitter.
Melbourne City
The Australian League is due to kick off the new season in October 2015.
Yokohama F Marinos
Matsumoto Yagama v Yokohama F Marinos, Saturday 23 May 7pm JST (11am BST)
Yokohama F Marinos v Kawasaki Frontale, Wednesday 27 May 7pm JST (11am BST)
After three straight league victories to climb to fifth in the J-League table, Yokohama will be looking to consolidate their place with an away trip to Matsumoto, before returning to cup duties with a home clash in midweek.
The recent run of form means Yokohama are now just three points off second place and an Asian Champions League spot.