First Team News
1
Talking Points: Evolution or revolution for City this summer?
That's all she wrote…
City's 2014/15 season came to an end yesterday with a 2-0 win over Southampton.
Join us as we look at five talking points from the game and look ahead to what could happen this summer…
Best case scenario…
Sure, we prefer the type of Premier League finales which see us score last minute, title-clinching goals but they don't come around too often and yesterday went about as well as it could have.
We got Frank Lampard saying goodbye in the best possible way, Sergio Aguero making absolutely sure of his Golden Boot award and clean sheet to take a record fourth Golden Gloves prizethJoe Hart securing his 14.
No silverware at the end of the afternoon but an enjoyable encounter which will have left supporters and players alike eager to fast forward the next 74 days to get to 2015/16…
Evolution or revolution…
"The most important target for us is to recover the title next season, and I believe we are not far away from doing that," said Manuel Pellegrini in his press conference.
Surely you don't completely dismantle one of the most successful squads in the club's history on the back of a second place finish?
New faces will arrive in the summer and old ones will likely depart but there was no talk of throwing the baby out with the bathwater from Manuel or anyone else following a sixth-successive win on Sunday afternoon.
City's strong finish to the season was a reminder of the strength in depth that exists in the first-team squad and there are players who didn't have their best campaigns who will come again in 2015/16.
Couple that fact with the returns of the likes of Jason Denayer and Marcos Lopes from successful loan spells and it could be a very interesting pre-season even before you factor in new acquisitions.
"We'll be back" was the resounding message from the big hitters in the City camp at the final whistle.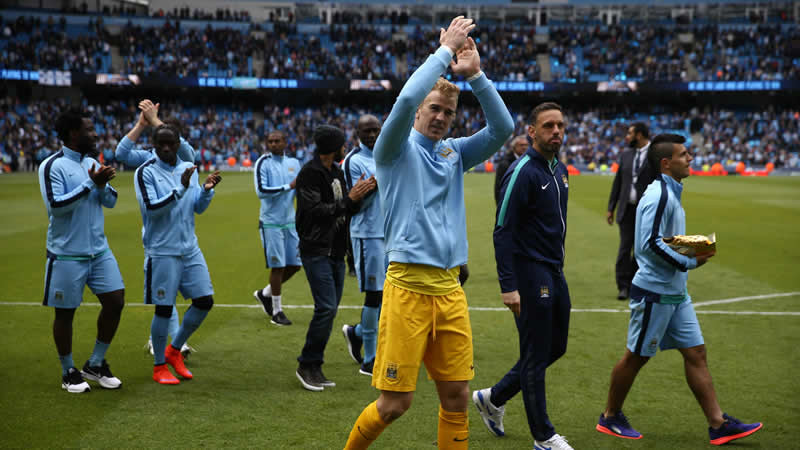 A fitting send-off…
Premier League appearance no.609 is one that Frank Lampard will never forget.
He won it all with rivals Chelsea but City supporters could be left in no doubt that they had witnessed a true great of the English game in sky blue over the past nine months.
By his own admission, the middle third of the season had been frustrating for a man used to starting games at the top level but Frank proved his qualities yet again in the final weeks of the season, playing a starring role in the six-game winning streak which ended City's campaign.
His Man of the Match award earned against Southampton in his final Premier League game was no bow to sentiment but was earned following a typically talismanic performance and a trademark "Lampardian" 31st minute strike.
Our loss is New York City FC's gain… Good luck, Frank!
Dare to Demichelis…
Is there anyone better at catching strikers offside than Martin Demichelis?
The wily Argentine defender caught Southampton striker Graziano Pelle out on four occasions on Sunday, frustrating Ronald Koeman's side just as they were building up steam.
Joe rightfully took most of the plaudits for capturing the Golden Gloves award for a fourth time but clean sheets are a source of pride for the whole defence and Martin's influence should not be underestimated.
He has undoubtedly been one of the City's most consistent players this season.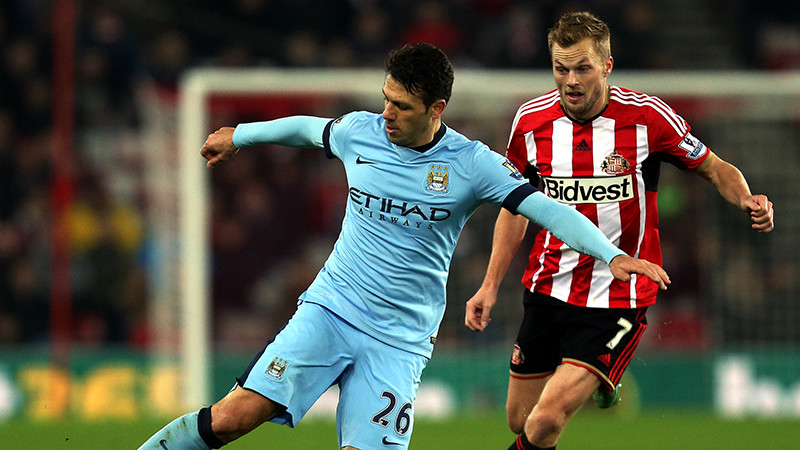 Standouts…
This will of course be looked at more formally as build-up to City Live in August but it seems as good of a time as any to at least open the debate on who our best player of the campaign has been.
Aguero is likely to be a frontrunner after scoring 32 goals but who else belongs in the conversation?
Hart has arguably won as many points as Kun with some truly outstanding performances at home and in Europe and David Silva has scored more league goals (12) than he's ever managed before in a season before.
Who else should be considered? Let us know by tweeting @MCFC.