Men's Team
1
Behind the scenes at training: Buoyant Blues
City stepped up preparations for Wednesday night's crucial Champions League clash against Barcelona with a training session at the City Football Academy this morning.
Ahead of this afternoon's trip to Spain, the players were in a buoyant mood - and Club photographer Victoria Haydn was on hand to capture some behind-the-scenes shots.
Here are the best of the snaps...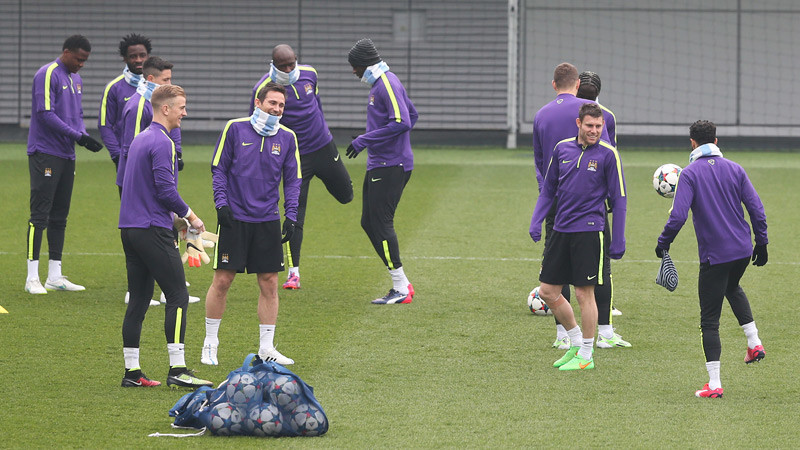 The lads warm up with a light-hearted 'keepy-uppy' session.
The team gather for instructions from the boss.
All together now...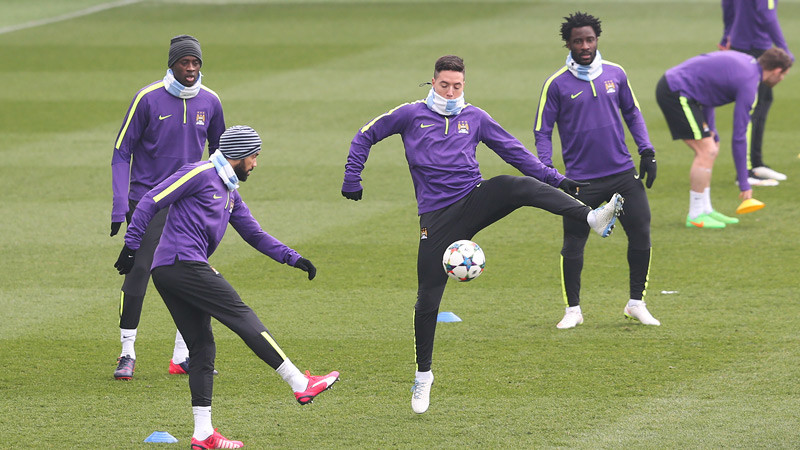 Samir Nasri stretches to win back possession during a game of 'keep-ball'.
Something's tickled this lot...
Interesting facial expression there from Yaya Toure as he tries to dispossess his compatriot, Wilfried Bony.
The obligatory 'smiley Sergio Aguero' shot.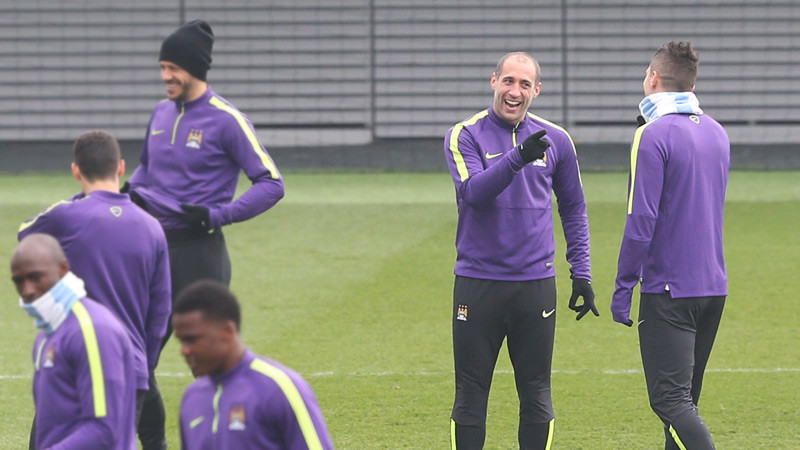 There's no fooling Pablo Zabaleta!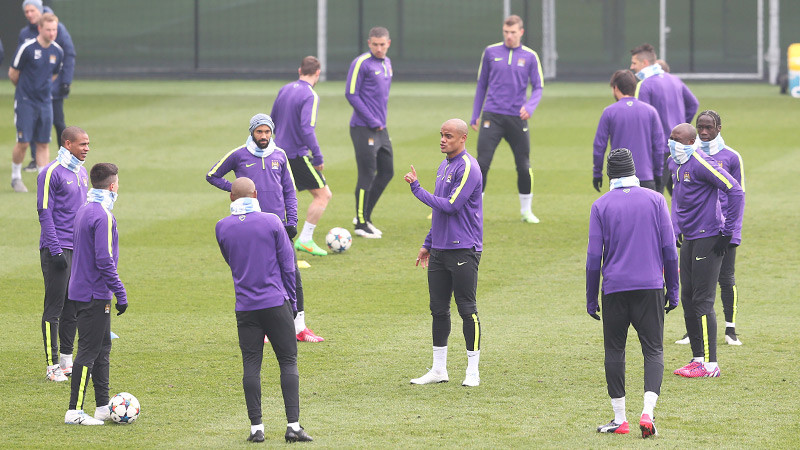 A final word from the skipper before the end of the session.
Take a look at what else the lads got up to below: