First Team News
1
Pellegrini: We must trust what we do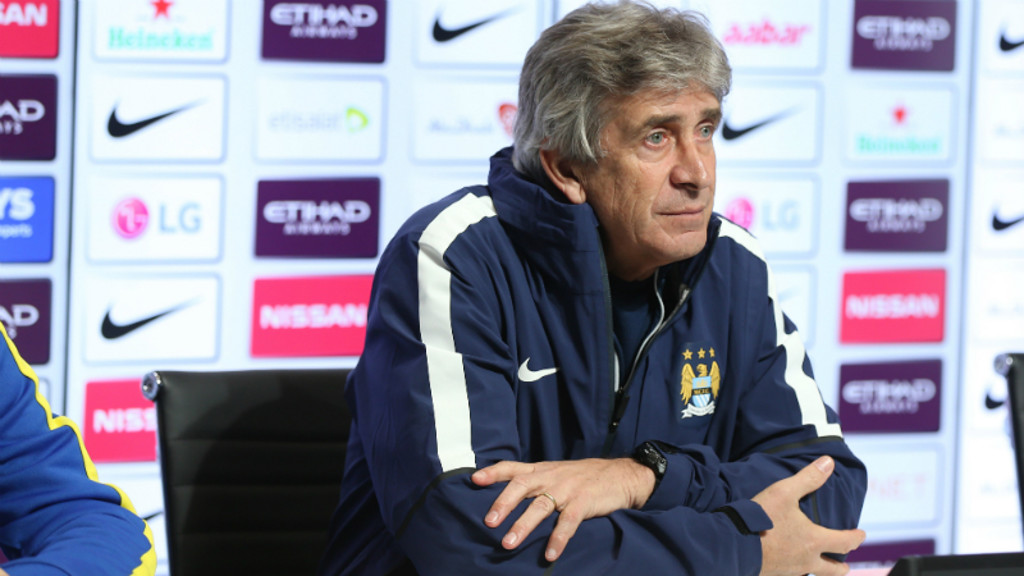 MP
Manager Manuel Pellegrini believes regaining consistency is key to City's season.
The champions face Leicester City after two difficult defeats against Barcelona and Liverpool.
But rather than forecasting how the rest of the season may play out, Pellegrini was more concerned with his team returning to what they do best: scoring goals and winning games in style.
Pellegrini told the assembled press pack on Tuesday: "The concern is to win the next 11 games. It's important to trust in what we do because I think it's the same team won the League Cup and Premier League last season, and that scored a lot of goals.
"This year we're second in the league we are continuing in the Champions League.
"It's important to improve, to be consistent for 90 minutes and not have bad moments in the game."
Pellegrini added: "The most important thing for me is to try and continue playing with our style of play which we are not going to change.
"Then you must talk about the tactical systems, 4-4-2 or one up front. This team plays with all tactics, with two strikers, one striker, with no striker."