First Team News
1
Martin Demichelis: A stats appreciation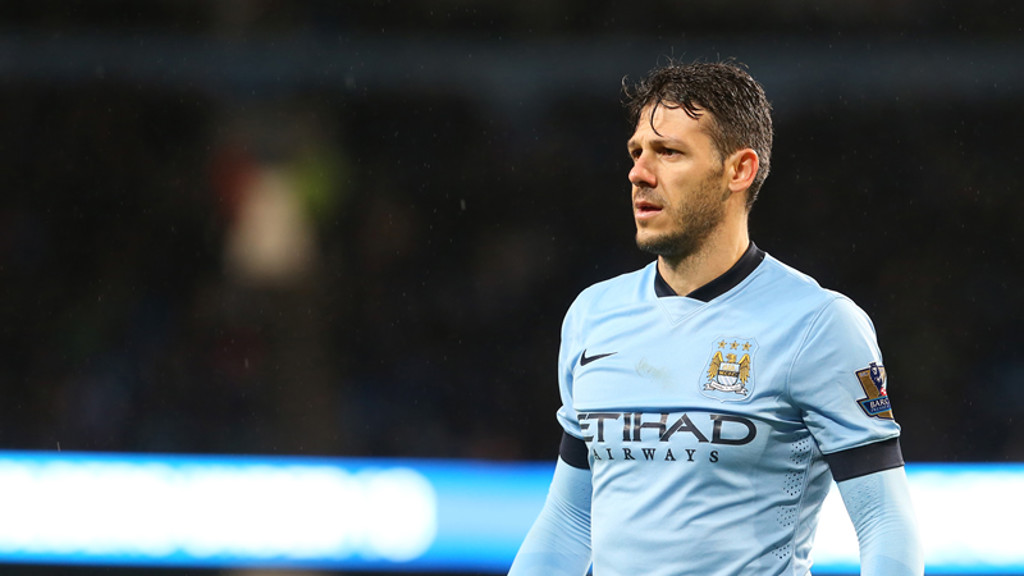 "The Ponytail", "a cult hero", or just simply, "Micho"...
However you refer to him, with or without the ponytail, there's no doubting that Martin Demichelis has become one of the most popular players at the Club.
Since joining from Atletico as the final piece in Manuel Pellegrini's 2013/14 title-winning jigsaw, the Argentine international has grown into one of the leaders in this City squad.
His fine form in the final months of last season earned him a recall to the Argentina national team squad and he played the quarter-final, the semi-final and the final of last summer's World Cup in Brazil.
Happily, Martin's reliability has continued to shine through in his second campaign at the club, so it's little surprise that he today signed a new deal with the club.
To celebrate, we've teamed up with Opta to uncover the key stats behind his season so far.
Win percentage
City have won 63.6% of the games Martin has started – a figure which drops to just 50% when he hasn't.
The 34-year old has started 19 Premier League games so far this season and has appeared as a substitute on three occasions.
Demichelis has helped his side to five clean sheets and the team concede an average of less than a goal per game (19) in matches he plays.
Passing fancy
Anyone who watches the champions on a regular basis will already know what a fine passer of the ball Martin is.
The former Bayern defender is often the man playing the first ball out of defence, through the lines and into one of the midfielders. He has attempted 1006 passes so far this season, completing a whopping 88.87% of them.
Who can forget his no-look pass against Southampton which paved the way for Gael Clichy's goal in the 3-0 win away at Southampton in November?
Tackling critics
One of the criticisms levelled at Martin when he first made the move to English football in 2013 was that he dived in too often and gave away too many free-kicks and penalties.
However, here's no doubt that the Cordoba-born man has addressed any concerns there.
He has conceded just one penalty this season and has only given committed 20 fouls in his 22 appearances – less than one a game, earning him just three yellow cards.
Euro star
Martin has played a part in six of City's seven UEFA Champions League clashes so far this season, with only Vincent Kompany completing more minutes than his 454 on the pitch and making more interceptions than his six.
No-one in the City has squad has blocked more shots (5) and made more clearances (23) than Martin, however – the 2009/10 Champions League runner-up also has the highest pass completion rate of any City player in the competition with 92% of his balls finding their marks.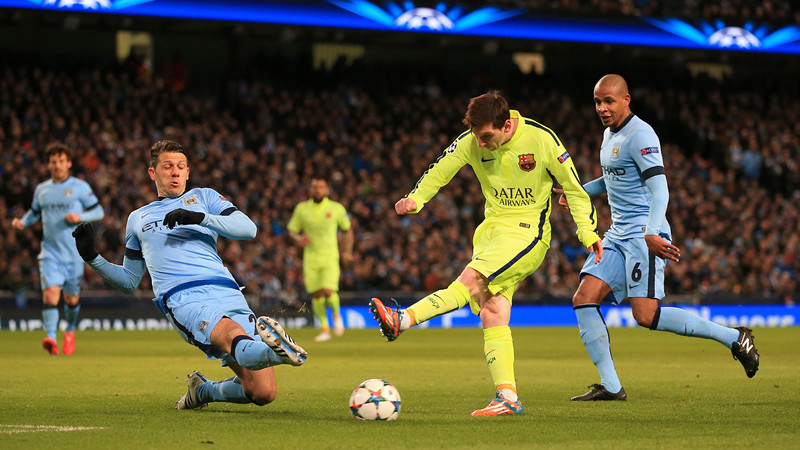 We still miss the ponytail though…