Exactly twelve months ago, City fired three goals past United to secure a third straight Old Trafford Manchester Derby victory.
City dominated from the very first whistle, and after Edin Dzeko put Manuel Pellegrini's side ahead after just 43 seconds, there only ever looked to be one winner.


The fastest derby goal recorded since 1968 and the quickest ever away goal at Old Trafford, the Bosnian's strike set City on their way and after he added a second after half time it only required a late Yaya Toure effort to add some much-deserved gloss.
The Blues had done the double over their cross-town rivals for the second time in three seasons, and sent out a powerful warning shot to league leaders Chelsea to move within three points of the summit - while still retaining two games in hand.
Take a look through our snaps and relive another magnificent City triumph...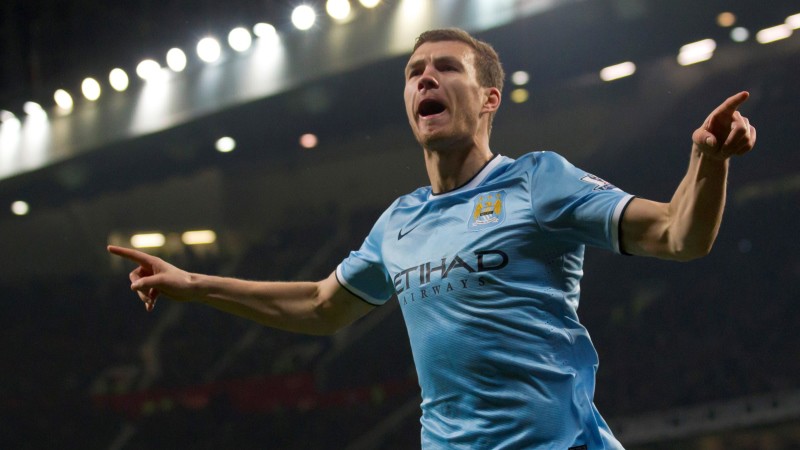 Gone in (less than) 60 seconds: It took Edin less than a minute to break through United's defence and open the scoring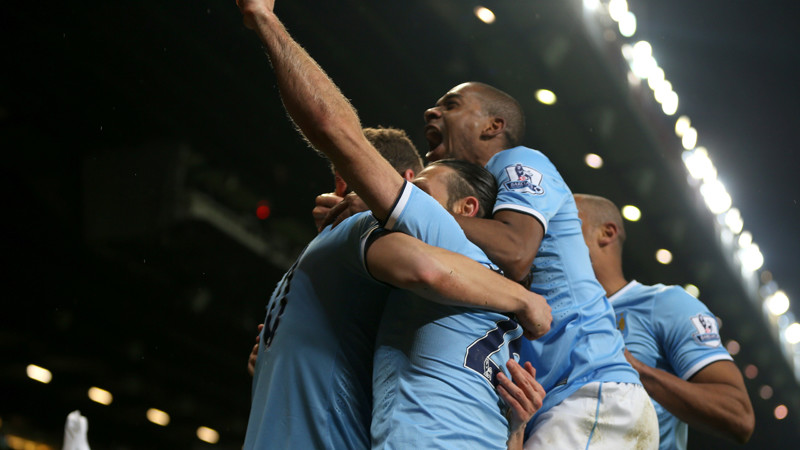 Bolt from the Blue: Ecstasy after 43 seconds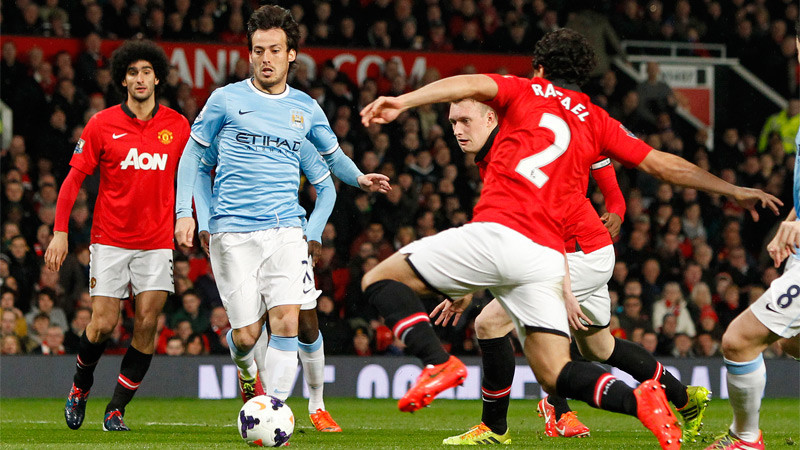 Wizard weaving: Silva bamboozles the United defence to help make it a golden night for the Blues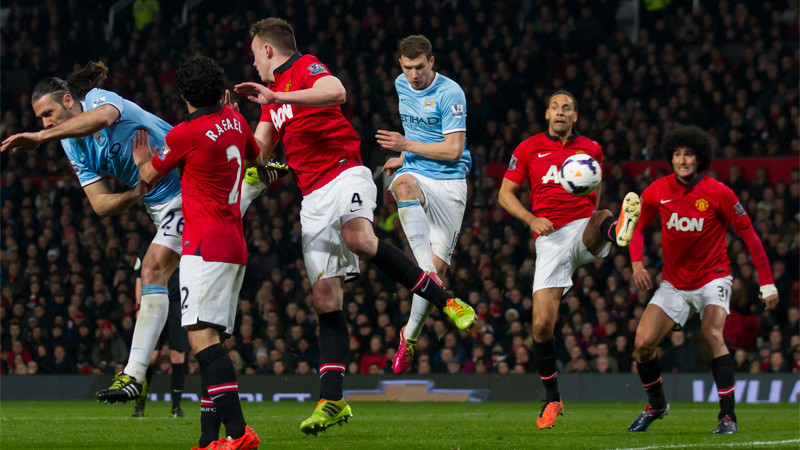 Pulling the trigger: Edin aims, fires and hits the target with his second goal of the night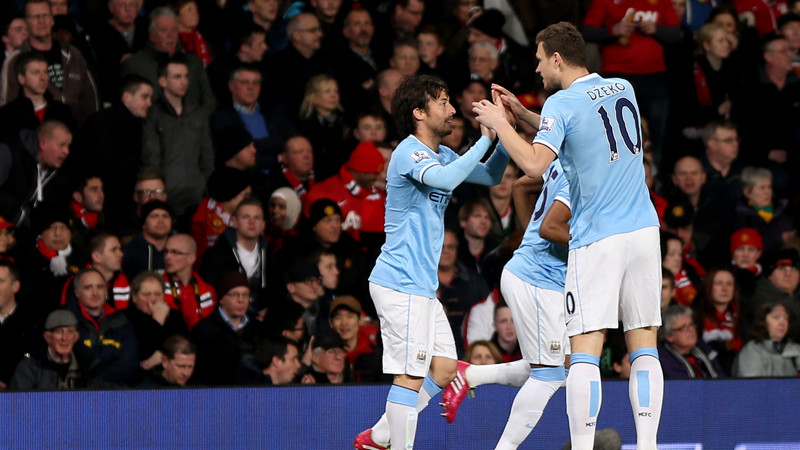 'Edin for the win: Blue is the colour for an ecstatic Dzeko and Silva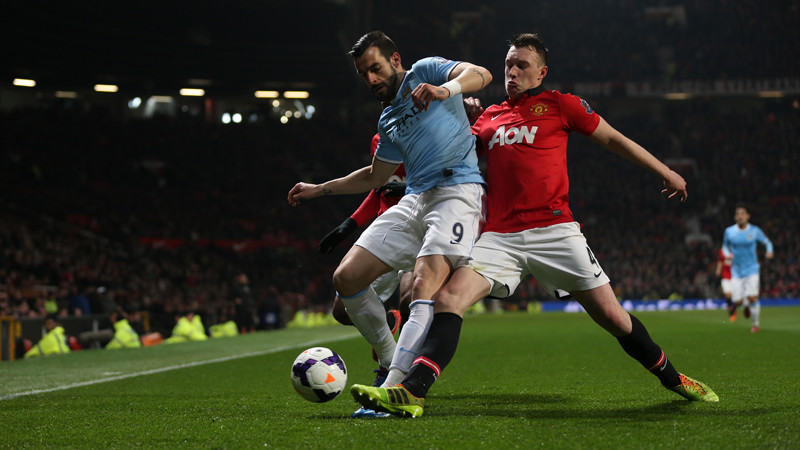 Full blood and thunder from the Beast on a fairytale night for City fans
Race you: James Milner leaves Patrice Evra for dust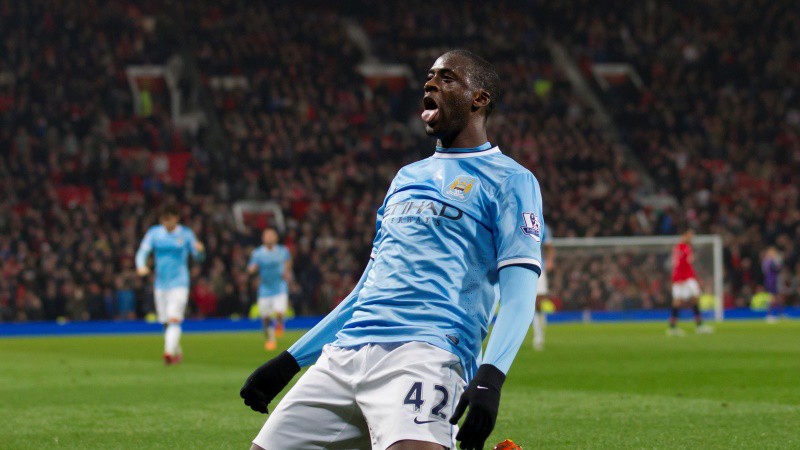 Tongues away: Yaya lets it all hang out after extending City's lead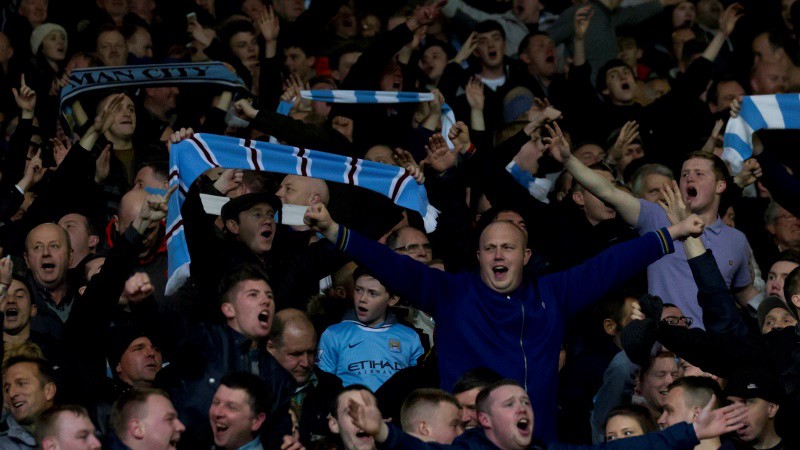 Turning the air Blue: Away fans snapped in full celebratory mode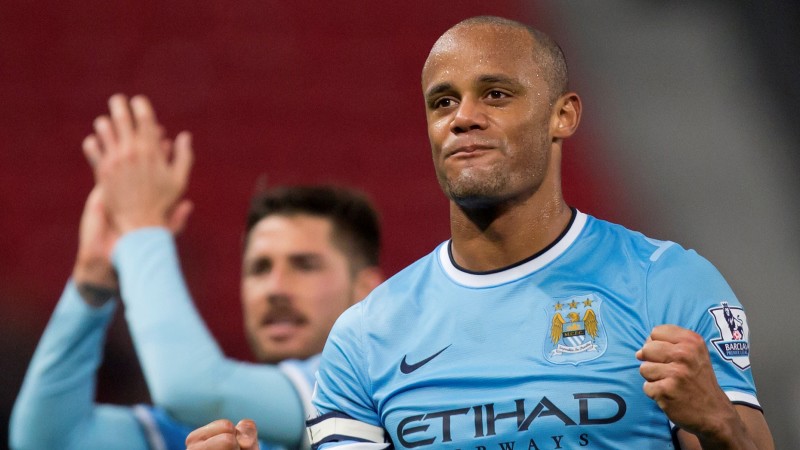 Captain's joy: Vincent Kompany salutes the fans at the final whistle
Demi's delight: Martin sticks with his Hart for delighted celebrations
Job well done: Joe and Edin all smiles after the final whistle