Men's Team
1
Lampard expecting stiff Clarets test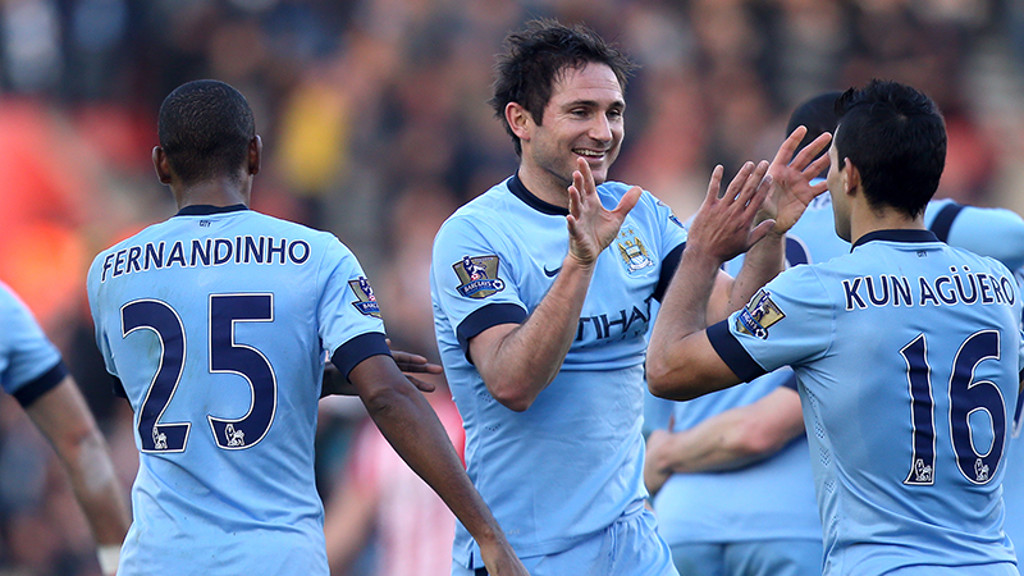 frank
Frank Lampard admits he has the utmost respect for Burnley and is expecting another tricky encounter at Turf Moor this Saturday.
The Blues were held 2-2 against the Clarets back in December, with Sean Dyche's men recovering from two goals down with only 33 minutes played.
Now City make the short trip north knowing they can ill-afford anymore slip-ups on the season run-in – but despite Lampard's long illustrious career so far, it's a ground he has rarely played at.
"I played there with Chelsea just once and beat them 1-0 so the record is good in that respect," he smiled. "Burnley is a very traditional, homely club and the sort we all respect from the outside.
"They've given it a real go this season and there is a family connection because my dad used to work with Sean Dyche at Watford when he was the Under-18s coach and he has a lot of respect for Sean.
My dad always spoke well of him and said he could always see him doing well because he's a good football man, a very strong man and a good manager

...Lampard on Dyche..
"Whatever happens at the end of the season, Sean Dyche will come out with huge credit because to hardly spend any money on a team who has just come up with the way they've played and fought deserves recognition.
"I've never met Sean – he was at Watford and our paths never crossed for some reason but I have a lot of respect for him because of the way he's handled himself this season.
"I think they can definitely stay up – there are a big group of clubs around them and their desire is second to none and we've all heard the stories about them running more miles than anyone else this season during games.
"They're a very strong unit – they showed that earlier in the season when they came from 2-0 down to earn a draw with us and it won't be for the want of trying if they don't stay up – they've got as good a chance of anyone, though."
Lampard believes City will have to be on top form to leave Turf Moor with the three points needed and says the second-half display at the Etihad proves they are capable on really turning it on against the bigger teams.
"Sometimes you have to hold your hands up – the quality they showed on the day, particularly the front two, gave us a difficult afternoon," he said. "Going somewhere where you're not expected to get a result at - and then to find yourself 2-0 down at half-time - can almost be as good as game over, so fair play to them.
"We're all aware of Danny Ings who established himself last year by scoring goal after goal and he's come up and proved himself in the Premier League and is very young, too.He and Ashley Barnes were very strong against us on the day.
"Ings could definitely play for England. He's played regularly for Burnley this season, looked sharp and scored goals and we're not exactly flush with great forwards in England at the moment so he's definitely given himself a chance."