First Team News
1
Milner hails heroic Hart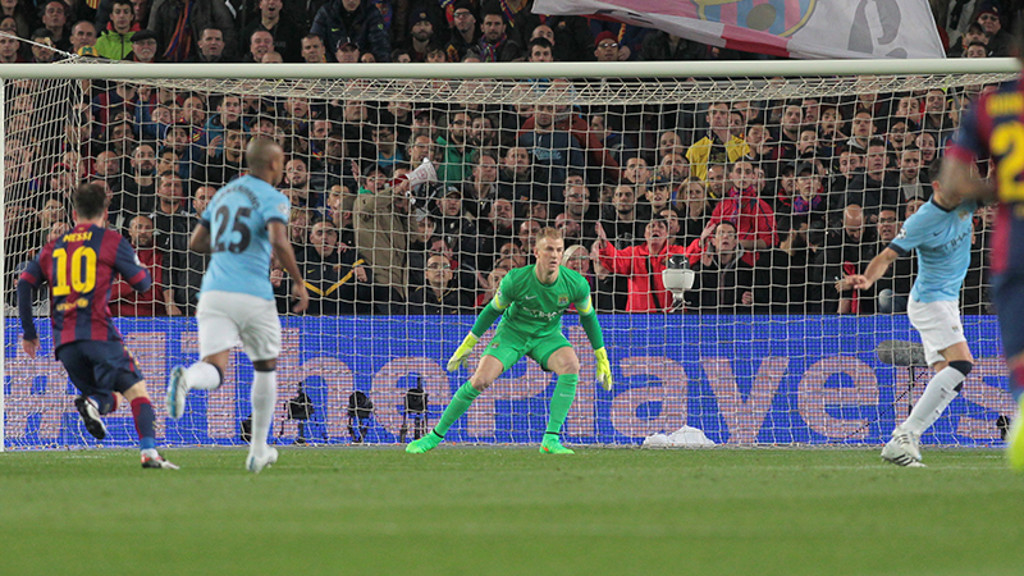 joe shot
Midfielder James Milner saluted an heroic performance from goalkeeper Joe Hart despite City's defeat to Barcelona in the Champions League last 16.
City lost 1-0 on the night, 3-1 on aggregate, after a pulsating game at Camp Nou.
The match was punctuated by brilliance from Lionel Messi and Hart in equal measure, and City may well have mounted a late push in the tie only for Sergio Aguero's penalty to be saved by Marc Andre Ter Stegen.
In the end, Ivan Rakitic's goal won the game, but that didn't detract from Hart's performance.
"You've got to keep going but it was a good chance for us," Milner said of the penalty. "There was 15 minutes left and to get that goal would have helped but that's football, sometimes they go in sometimes they don't.
"Harty, saved one in the first leg and that could have been a game changer, these ties are decided on these moments and unfortunately it didn't happen for us."
On Hart's performance Milner added: "There's not too many words you can say - incredible really. He's shown what a great keeper he is and it's not the first time he's done that for us in Europe.
"He gave us that chance to to still be in it and he deserves all the credit and words people will say about him."
Hart denied Neymar, Messi and Luis Suarez numerous times on the night and admitted it was one of his busier games.
He said: "I'm in there to make saves, they hit me a lot tonight, I just tried to make myself big, but we move on.
"It's West Brom next, and a big shout to the fans who came here again up in the clouds we really appreciate them coming and we know we're going to turn up on Saturday afternoon and will be ready to go again."