Men's Team
1
MCFC to face Melbourne City in pre-season friendly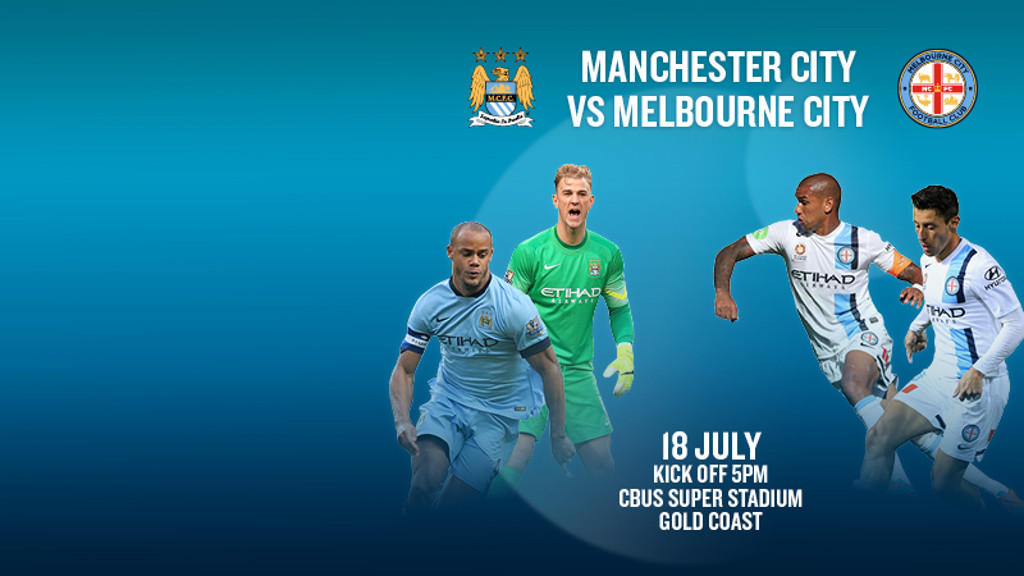 City have chosen the Gold Coast, Queensland as the club's training base ahead of the forthcoming Premier League season.
The squad will spend 11 days in the region, preparing for their 2015-16 domestic and European campaigns before heading to Melbourne to take on Real Madrid and AS Roma in the International Champions Cup presented by Audi.
During the stay in the Gold Coast, City's stars will face their Melbourne City counterparts including Robert Koren, Patrick Kisnorbo and Aaron Mooy in a match to be played at the CBus Super Stadium on Saturday 18 July 2015. City will also play Adelaide United in a warm up game behind closed doors on Wednesday 15 July.
Tickets for the match between the sister clubs - a historic first for City Football Group – go on sale on Friday June 26 and are priced from AUS $25.
Speaking of the decision to be based in the Gold Coast, City Football Group and MCFC Board Director Simon Pearce said:
"A successful pre-season training camp is integral to a winning season and we believe that the Gold Coast has all of the ingredients to deliver the very best preparation for Manchester City FC for the 2015/16 campaign. A lot of work has gone into the planning for this and everyone concerned is looking forward to the training camp and associated games."
Referring to the forthcoming fixture between his club and MCFC, Melbourne City FC CEO Scott Munn said:
"We couldn't be more pleased to be welcoming our sister club to Australia and indeed to be playing against them in a historic game at the CBus Super Stadium.
"As an A-League Club well acquainted with the area having played here several times, we know that the facilities on offer in Gold Coast are second to none and this opportunity is a fantastic way for both teams to get ready for our respective seasons ahead."
Echoing these sentiments, Mayor of the Gold Coast, Tom Tate said:
"We are thrilled that a Premier League club has chosen our city as the first stop on its tour of Australia.
"The visit demonstrates our city's capability for hosting high performance sport which will continue to improve as we prepare to host the Gold Coast 2018 Commonwealth Games™. The Gold Coast offers the perfect training environment – the quality of our sporting facilities, sports-focused accommodation, our warm weather and beautiful beaches all make it world-class."
Tickets for MCFC versus Melbourne City can be bought from 11am on Friday 26th June 2015 by visiting www.ticketek.com.au