First Team News
1
City A to Z: F is for...?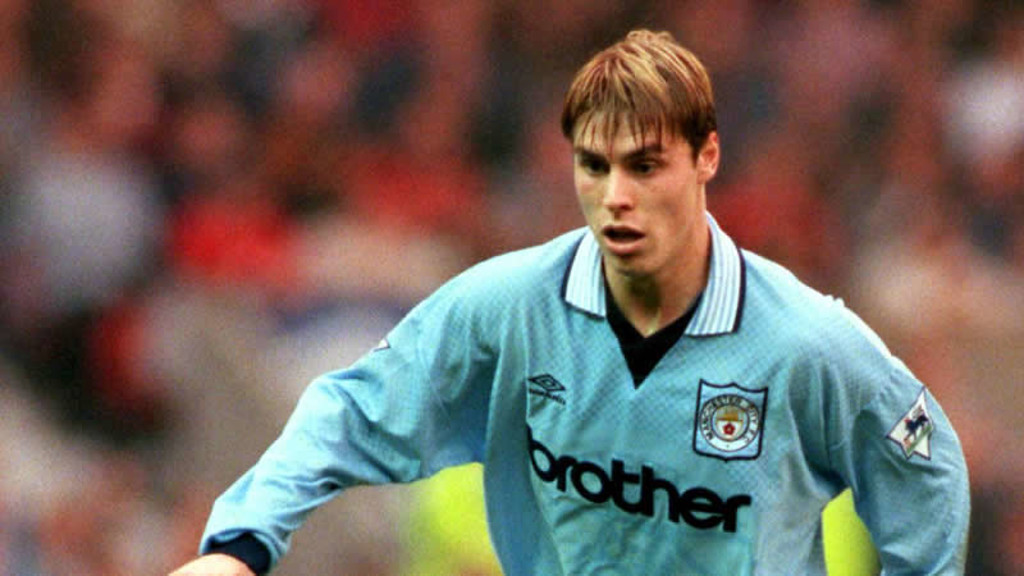 What does the letter 'F' mean to City? Dive in and find out…
F is for Francis
When the on–off transfer saga of Trevor Francis finally ended with the coveted striker signing for the Blues from Nottingham Forest for £1.2 million, over 10,000 City fans travelled to Stoke to watch him make his debut.
He didn't disappoint the Blue Army, bagging two goals in a 3–1 win.
Francis was a classy footballer oozing with grace and class. His performances, though blighted by injury, were a treat to watch and he helped guide City to the top of the League with a 3–1 Boxing Day victory over Liverpool and a 2–1 win against Wolves, two days later.
Though he only managed 29 appearances for the Blues, he still scored 14 goals – including one from just inside the halfway line against Brighton and Hove Albion!
Had he been injury-free all season, City may well have finished far higher than tenth place, but it wasn't to be.
He joined Serie A club Sampdoria for around £1 million having played for just one season at Maine Road but the impression he'd left was huge.
Trevor Francis: City goals
F is for Foe
Marc-Vivien, who had spent a successful 2002-03 season on loan at City from Lyon, was playing for Cameroon in a Confederations Cup semi-final against Colombia when he collapsed in the centre circle after 72 minutes.
Desperate and lengthy efforts to revive him failed, and an autopsy later revealed that his death was heart-related. Marc-Vivien was given a state funeral in Cameroon, while City retired his No.23 shirt as a mark of respect.
Foe, who won the French title with Lyon in 2002, made 38 starts in 41 matches under manager Kevin Keegan, and scored nine times, including City's last-ever goal at Maine Road in a 3-0 win over Sunderland on April 21.
MVF23: CityTV tribute
F is for Flitcroft
The 1995/96 campaign was the last of Garry Flitcroft's five years at City, as Blackburn Rovers gave him a chance to stay in the Premier League following the Blues' relegation.
The former midfielder played more than 240 occasions for Blackburn to add to his 116 league appearances for City and 10 England u21 international caps.
He rounded off his career at Sheffield United in 2006 before hanging up his boots and moving into coaching.
Flticroft is currently manager of Conference North club Chorley, who narrowly missed out on promotion after play-off final defeat to Guiseley a few weeks ago.
F is for Fernandinho
Only room for one current player in our A-Z rundowns, so once again we'll side with length of service and send our apologies to Fernando as we doff our caps to his fellow Brazilian.
Fernandinho arrived from Shakhtar Donetsk in the 2013 summer transfer window with a big reputation as a box-to-box midfielder capable of becoming the perfect foil to Yaya Toure in the City midfield.
He certainly lived up to his lofty billing, providing energy, tenacity and consistency to Manuel Pellegrini's side, starting 29 league game as the Blues captured the Premier League title on the final day of the season for the second time in three years.
Those performances earned the midfielder a place in Luis Felipe Scolari's 2014 World Cup squad where Brazil reached the semi-final stage on home soil.
Fernandinho: "A Dream in my Heart" CityTV documentary
F is for Floodlights
The four floodlight pylons that used to tower out of Maine Road and the surrounding area for decades were replaced in 1953.
The new, improved lights were first turned on for a friendly against Hearts on 14 October 1953. The Blues wore special "shiny shirts" for the evening and won an entertaining game 6–3 in front of a healthy 23,979 crowd.
Fast forward 50 years and City's move to the City of Manchester Stadium where there are 218 floodlights with each using around 2000 watts.
In total, the floodlights inside the Etihad Stadium use approximately 436,000 watts when they are all aglow.
Hope that shed some light on the situation! (I'll get my coat…)
Have any suggestions for City 'F's? Get them in on Twitter along with your suggested 'G's...
A is for Aguero, Argentina and Ardwick
B is for Balotelli, Ballet on Ice and Berkvoic
C is for Corrigan, Cricket and Curle
D is for Doyle, Dowd and Dzeko
E for Elano, Elvis the Eagle and Eriksson