First Team News
1
Aguero expected to return for Colombia clash
Sergio Aguero is predicted to return to the starting line-up as Argentina bid to reach the last four of the 2015 Copa America.
The striker missed the final group game with Jamaica after picking up a knock but has been pictured in training this week and is believed to be ready to face Colombia in Friday's quarter final.
Aguero played a big part in ensuring La Albiceleste reached this stage of the tournament, scoring in the opening 2-2 draw against Paraguay before netting the only goal of the game against rivals Uruguay to help his country top the group. His performances hit headlines around the globe and he was named in the "Best team of the group stage" alongside compatriot Lionel Messi.
However, Argentina are yet to really flex their considerably talented muscles – letting a two goal lead slip against Paraguay and scoring only twice in 180 minutes against Uruguay and Jamaica, the latter refusing to live up to any labels of group whipping boys.
On the other side of the coin, opponents Colombia have had even greater struggles in finding the net, and have scored just once from a set piece.
Martin Demichelis is expected to start on the bench, but Pablo Zabaleta is likely to reprise his role at right back.
Zabaleta is expecting a tough encounter but remains confident that Argentina have what is takes.
He declared: "Colombia are an organised team. They have very skilful players in attack and they have several options.
"It will be a tough game, I have no doubt of that, but in the cup winning is our only chance.''
Added Zaba: "Playing this kind of competition in June is exhausting. To be champions we have to defeat the best teams. We have to be 100 per cent mentally prepared. We are convinced that we can achieve our goals as we have players good enough to do it.''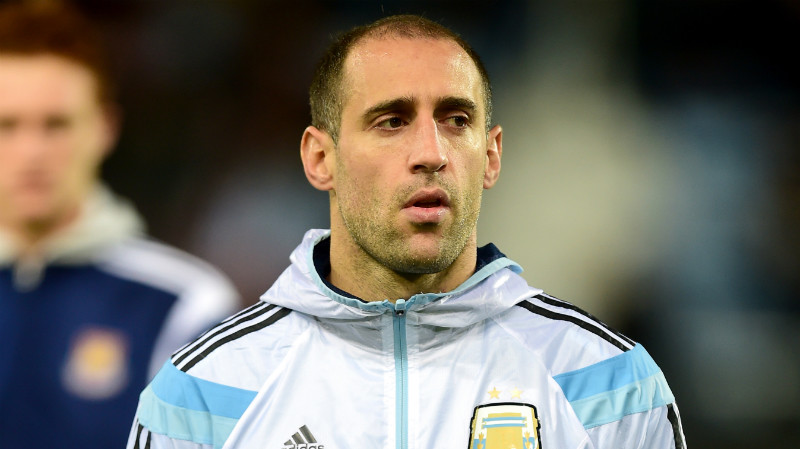 The pre-match chatter from both camps in the official press conferences has centred around absentees, with Colombia trio Carlos Bacca, Carlos Sanchez and Edwin Valencia ruled out through suspension and injury.
Argentina boss Gerardo Martino told the media that those left on the sidelines could have a crucial effect on what happens on the pitch on Friday.
He declared: "The absences of the two midfielders are especially important for Colombia.
"I don't know if they have players to replace them in the same way. It is clear that one of the two to come in will be Alexander Mejia, but even with differences in personnel their pattern will be more or less familiar.
"But we don't need to worry about the opponents. We do worry about the referees. The best referees are here at the Copa América but we need them to act in such a way."
However, his opposite number maintained that his side has dealt with such setbacks before and they are looking forward to overcoming adversity again.
Boss Jose Pekerman argued: "It is not the first time we have suffered such disadvantages with injuries and absences in the team. We're used to dealing with difficult situations, and we are looking forward to a good game."
Kick off in Vina del Mar is at 00:30 (BST). We'll have a full recap on mcfc.co.uk on Saturday morning.
Expected Argentina XI: Romero, Zabaleta, Garay, Otamendi, Rojo, Mascherano, Banega, Pastore, Messi, Aguero, Di Maria.