First Team News
1
Yaya aiming to 'make fans proud' this season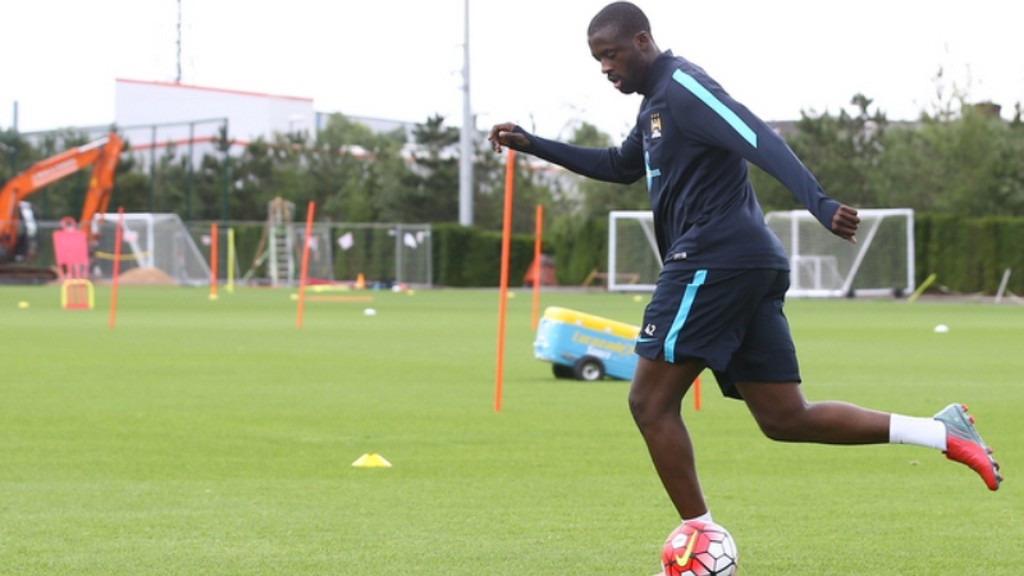 Yaya Toure returned to training on Tuesday morning and admitted he is feeling fully rested and excited about the campaign ahead.
Toure was one of the Blues' main driving forces behind the 2011/12 and 2013/14 title successes and the Ivorian says he is looking to get back to his very best after a gruelling schedule over the past couple of years.
"I'm just really looking forward to next season and it feels great to be back," smiled Yaya.
"I'm going to work as hard as I can in pre-season and we're already looking forward to playing in front of our own fans again in six weeks or so.
"I've had a good summer with plenty of rest and I've just relaxed as much as possible so I can be ready for the new season. I've had two or three years full of competition and constant playing and it was a break I really needed.
It was important to rest, de-stress and recharge my batteries and I'm feeling really good. I'm also going to try and keep my beard for as long as possible but we'll see how it goes!

...Yaya Toure...
Pre-season training is not at the top of most players' list of enjoyable activities, but Yaya understands it's a necessary evil if the Blues are to hit the ground running in August.
He said: "I'm not the biggest fan of pre-season if I'm honest, but we all know we have to prepare well and eat properly so we're good to go at the start of the season.
"As for predictions, I don't want to say we'll do this or that – just that we have our targets and we want to make the fans and this Club proud. Last season was disappointing by our own standards because we know we could have done better.
"We are looking forward to welcoming some new players as well which will strengthen the team and together we want to achieve something really big this year. We are looking forward to bouncing back very strongly."