Men's Team
1
Delph: Joining City represents 'huge opportunity'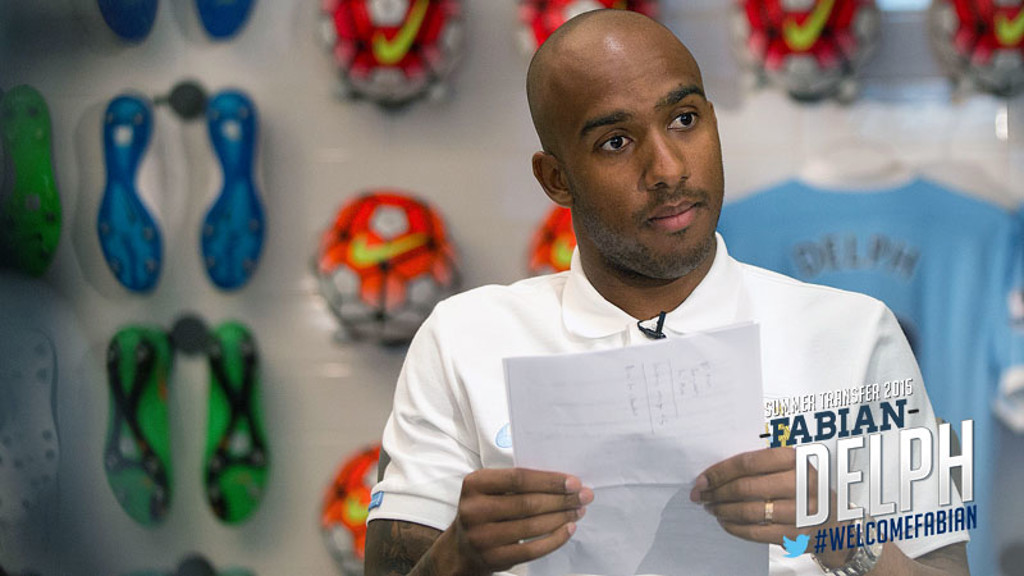 Fabian Delph admits he couldn't be happier after agreeing a five-year contract with City.
The England and former Aston Villa skipper spoke shortly after officially becoming City's new No.18, and he says he intends to make the most of the chance he's been given.
"I'm really happy – this is a huge opportunity to come here and be able to play alongside some of the best players in the world. I'm really looking forward to it.
This is a chance to challenge for titles, play Champions League football and win trophies and it's also a platform for me to push on to the next level – it's an opportunity I want to take with both hands

...Fabian Delph..
Delph says he is relieved to not have to face City again this season after feeling overrun at times in previous clashes with the Blues.
The 25-year-old believes that by playing with some of the best players in the Premier League, he can also improve his own game in the process.
"Every time I've played against City I've been chasing shadows so it's going to be fantastic to have players such as David Silva, Yaya Toure, Samir Nasri and Sergio Aguero on my side now," he smiled.
"I want to watch them closely in training and during matches, pick things up from them and adapt parts of their game into mine.
"I spoke with Joe Hart when I was with him for England and he was always been telling me how the Club has come on and what City are trying to achieve - and Micah Richards told me that as far as he is concerned, this is the best club in the world and he had the time of his life here.
"I'm looking forward to joining up with the lads in Australia and I can't wait to get started. One thing I can promise is I'll never stop working hard for the team and I'm really looking forward to playing in front of the City fans."
---
Don't forget if you want to see Fabian up close and personal, he will join the rest of the squad at this year's City Live in August.
Tickets are available
so don't miss out.