First Team News
1
#cityontour: Who played the most minutes?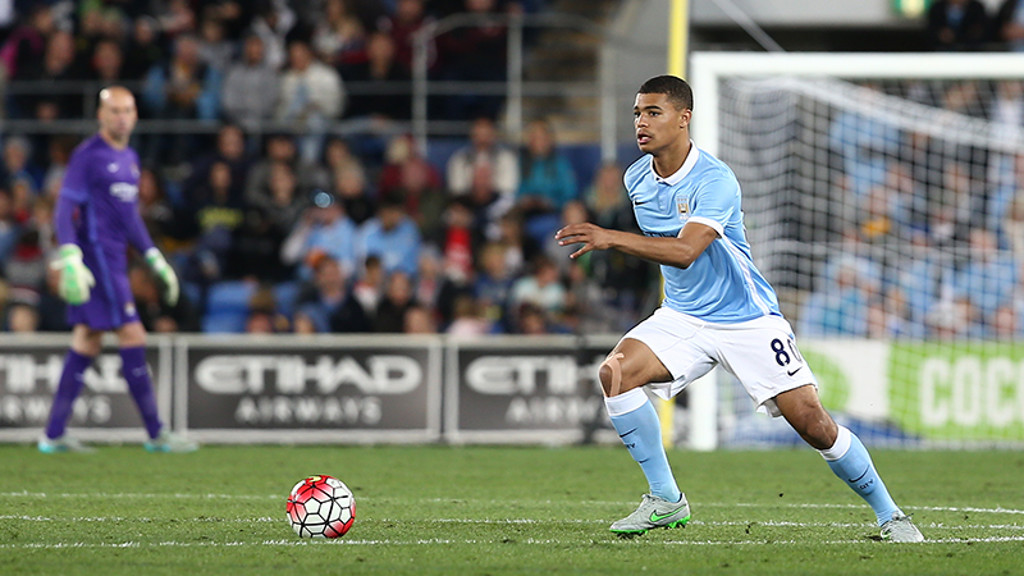 Cameron Humphreys
City covered around 23,900 miles in this summer's pre-season tour of Australia and Vietnam but who clocked up the most on-pitch minutes?
Manuel Pellegrini pledged throughout the three-week trip that he would give all of his senior first-teamers on the trip a similar amount of action to prepare them for the big kick-off on August 10.
Was he good for his word? We've crunched the numbers and have found that he was, with a few enforced caveats.
No-one played more minutes across City's five games than Jesus Navas's 307, although his extended appearance against Real Madrid probably wasn't planned for as it came about as a result of Fabian Delph's unfortunate hamstring injury sustained 21 minutes into his first start.
Those were the only minutes our new signing from Aston Villa managed and he's now in a race against time to be fit for our Premier League opener against West Brom a week on Monday.
Fernando played the second most amount of minutes, appearing in every game except for the final one against Vietnam, completing the full 90 minutes in the defeat to Rafa Benitez's Real Madrid.
Samir Nasri was another who featured in every game except the final one, while Cameron Humphreys was the only player in the party to play two full matches from start to finish.
Perhaps unsurprisingly, Raheem Sterling possesses the best minutes-to-goal ratio on the trip of any player to have scored more than once.
City's record signing scored three times in his 176 minutes on the pitch, averaging a goal every 58 minutes… Aguero-esque figures!
Yaya Toure would have undoubtedly added to his 243 on field minutes had he not been clattered by Keylor Navas in the Real Madrid game.
As a precaution, the Ivorian was instructed not to fly to Vietnam, so remained in Melbourne with Delph for a couple of extra days of recovery, though he's expected to be fine to travel to Stuttgart for Saturday's final pre-season game.
One of the unexpected stars of #cityontour was young Spanish playmaker Manu Garcia.
The 17-year old only made his first senior start against Toronto in post-season but he played in all but one of City's pre-season games, starting three out of the five games, clocking up an impressive 221 minutes. earning his manager's praise in more than one tour press conference.
With Sergio Aguero and Wilfried Bony both missing from the tour party, opportunity also knocked for the impressive Nigerian striker Kelechi Iheanacho, who clocked up 233 minutes across four games.
Although you probably can't read too much into it at this point with so many players at different points in their pre-season preparations, just for fun, we've put together the most-used #cityontour XI based on minutes played by position.
We expect to know more about the team which will kick-off against the Baggies on Monday week when we see who goes to Stuttgart and who plays on Saturday.
Most used #cityontour XI
Caballero, Sagna, Humphreys, Kompany, Clichy, Toure, Fernando, Garcia, Nasri, Navas, Iheanacho
Full list of minutes player on tour
Navas - 307
Fernando - 245
Toure – 243
Nasri - 243
Humphreys – 238
Iheanacho – 233
Caballero – 225
Manu Garcia - 221
Kompany – 217
Denayer - 212
Clichy - 205
Kolarov - 200
Sagna – 212
Hart – 180
Sterling – 176
Silva – 176
Barker - 167
Zuculini - 164
Horsfield – 148
Mangala – 135
Evans – 121
Lopes - 95
Pozo - 94
Maffeo – 90
Dzeko 49
Unal - 48
Fofana - 47
Wright - 45
Plummer - 45
Ntcham - 45
Glendon - 45
Delph - 21
Celina - 17