Men's Team
1
#cityontour Day Four: Vinnie meets AFL megastar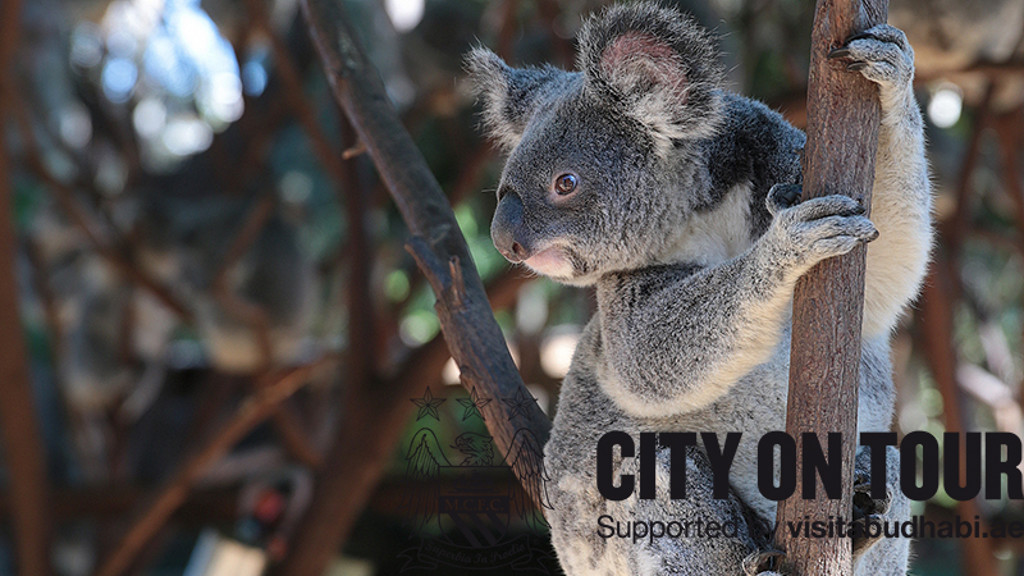 Where to begin on what was an exceptionally busy day Down Under?
There was an early start on Monday morning as the players kicked off yet another triple session on what was a cool but bright, sunny day on the Gold Coast.
It was a session that focused heavily on running as Manuel looked to boost fitness levels for the new season.
Weights were also brought out to aid strength and conditioning and our South American duo Bruno Zuculini and Fernando pumped some iron alongside one another for quite some time.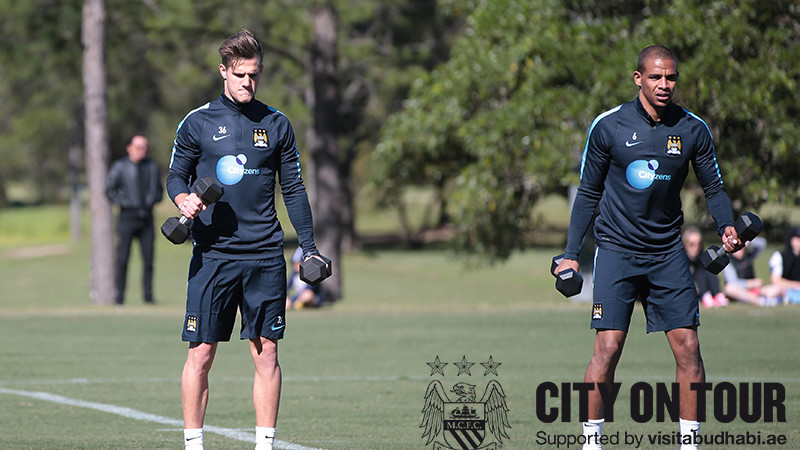 On the first day of our trip to the Gold Coast, a local journalist had raised a smile from Manuel Pellegrini asking if there would be time for the squad to clap eyes on a koala.
The Chilean may still be waiting for his opportunity but your intrepid media team took an hour out between sessions to satisfy this very Antipodean urge by visiting the Currumbin Wildlife Sanctuary, a 20 minute drive from the team hotel.
When in Australia, and all that…
It was the quickest of visits but we gained memories and photographs that will last a lifetime as we got the opportunity to hold Yorkie, thanks to the friendly staff at this wonderful facility.
Club Photographer Sharon Latham certainly filled her boots on the pic front, grabbing quick kanga-selfies and this great shot with the man of the hour…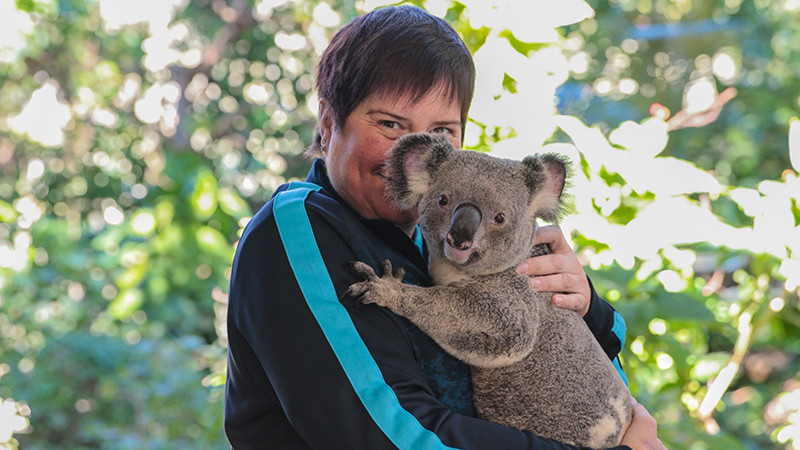 A must-visit if you're ever in the area… now if only we could convince Yorkie to come down the road to come and meet the squad!
After our stolen hour, we returned back to the hotel for lunch and then set about quizzing a quartet of our promising talents with an Aussie-themed quiz.
I've said it before on EDS trips I've been on and I'll say it again here: nothing ages you quite like spending time with young footballers.
We devised our quiz to start with slam dunk easy questions to build confidence before slowly ratcheting up the difficulty level for comic effect but as it turns out, Neighbours and Mel Gibson are unfamiliar concepts to players born in the 1990s… who knew!?
Between sessions, we're testing the lads' knowledge of Australia... Some are faring better than others... #cityontour pic.twitter.com/ydPcTMrpCM

— Manchester City FC (@MCFC) July 13, 2015
Knocks you sick, doesn't it!?
Angus Gunn, Brandon Barker, James Horsfield and Ellis Plummer were the four to take our test with hilarious results – watching Brandon attempting to correctly identify a wallaby was a particular highlight… "let's just call it kangaroo II" was, I believe, how he put it.
Make sure you keep an eye on CityTV to see the video when it goes live in the coming days.
While we had Mr Horsfield, it seemed like a good opportunity to drill him on the time he spent training at sister club Melbourne City last February, seeing as we're facing them at the Cbus Stadium here on the Gold Coast on Saturday.
Here's what he had to say: "I came out here in February just to train with the first-team and they've got some good players. It will be a difficult game for us but hopefully our quality will get us through.
"They're a very fit team – there will be a lot of running involved. They've got a lot of good players – for example, I think Aaron Mooy is a top midfielder.
"I loved it at Melbourne, I had a really good time and made some good friends here – it went really well.
"It'd be amazing to play in the game and make my debut – I've been at City for 11 years now, everyone dreams of playing for the first-team so it'd be amazing to do it on this trip if I can get on."
Following our interviews, we made our way back to the Metricon Stadium for the team's evening training session where, just before we got started, Vincent Kompany met the man described to us as "the Lionel Messi of Aussie rules football".
Gary Ablett Jr is a living AFL legend and skipper of the Gold Coast Suns – one of the best things about travelling the world with the club are these opportunities to see sport cross-pollinate and for leading figures in different games to come together to find common ground across codes.
If you know as little about Aussie rules football as I did, you can clue yourself in by checking out Nicola McCarthy's guide to the sport on our Facebook page shortly, or you'll be able to watch Vinnie meeting Gary on the site very soon.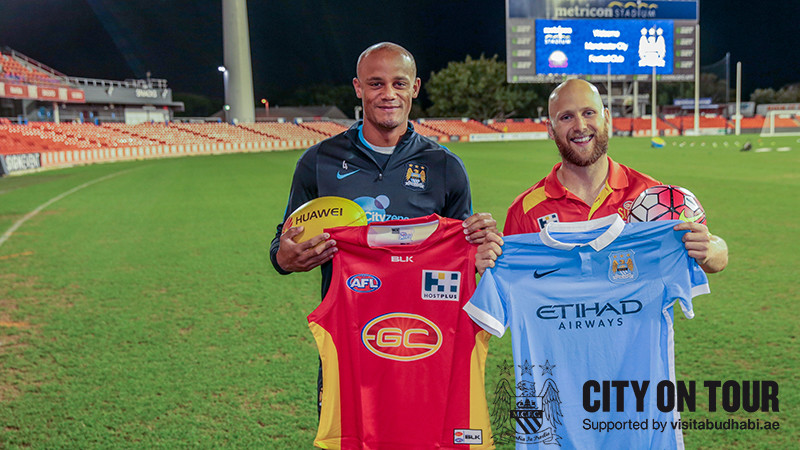 The players will no doubt be relieved that there is just a double session to concern themselves with tomorrow as they gear up to face Adelaide United in a behind-closed-doors game at the Cbus Stadium on Wednesday.
See you tomorrow for more from the camp here in Australia.
---
City on Tour 2015, supported by visitabudhabi.ae.