Men's Team
1
Gold Coast braced for historic all-City showdown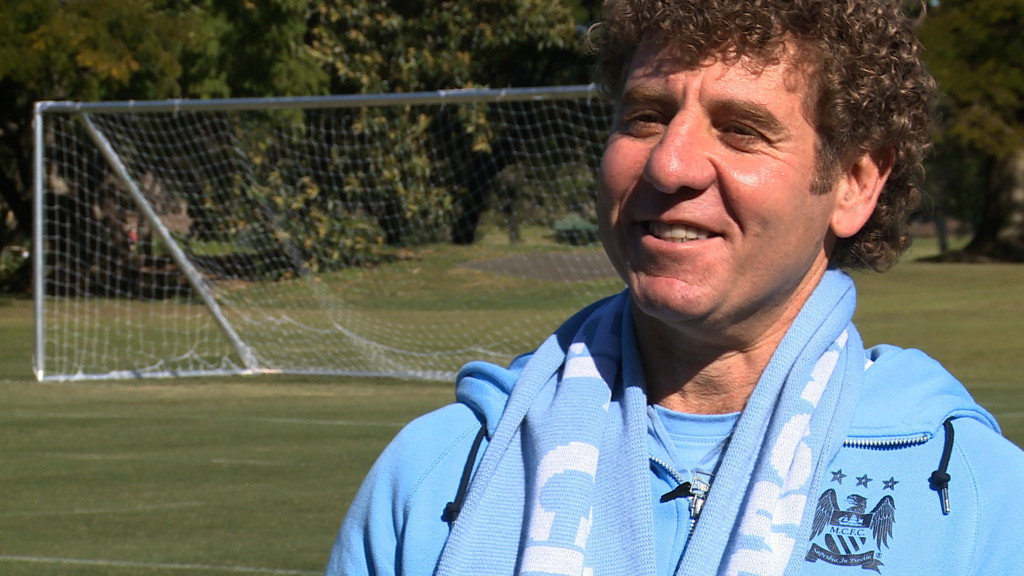 With just four days to go until City take on Melbourne City for the first time ever, excitement is reaching fever pitch on the Gold Coast.
Tickets for the game at the Cbus Stadium only went on sale at the end of June but they're being snapped up eagerly by Aussie supporters taking this rare opportunity to watch their sky blue heroes live.
Since City arrived on the Gold Coast on Friday, word has got around and fans are making long pilgrimages to see the likes of Vincent Kompany, Yaya Toure and Samir Nasri at close quarters.
One of those is lifelong Blue Peter Israelski who covered the 900km which separate his home in Sydney and the team base.
Peter has been following City for 40 years, so it was no brainer to get in the car to make the long drive for this chance to meet his heroes.
"In the last five or six years, there's been a huge rise in the profile of City here in Australia in line with the growing popularity of the game in this country," he told mcfc.co.uk.
"There are supporters club all over Australia now which just shows how much it's grown – there's always been a strong soccer base here but the BPL has boomed in recent years.
"It's probably the most watched international sporting competition in Australia now – you can't beat it. Every second person you meet follows a team in England – it's a lot of fun.
"I hope it's a really good crowd on Saturday – we're in the middle of our off-season now so it'll be tough for Melbourne City to be on their game but I think it'll be a good hit-out for the fans there."
It hasn't always been so easy to follow English football across the world.
Dave Hall, who is a member of the MCFC supporters club in Brisbane, remembers having to wait until the library opened on the Monday after the Saturday to get the scores from the weekend.
These days, Australians have access to most Premier League games on satellite TV, meaning many forgo sleep to stay up and watch their teams every weekend.
David, who moved over from England 18 years ago, wouldn't have it any other way and is counting the hours until Saturday's game.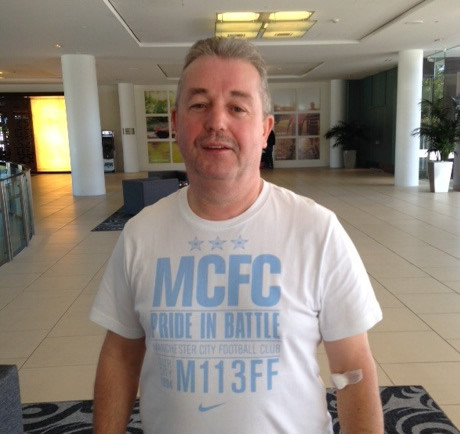 "Through social media we found the Brisbane supporters club which meets at the Pig and Whistle to watch games – there's a good number of us now," he said.
"Seeing City in the media this week and adverts on the bus stops has been unreal – I'm so excited about the game on Saturday – we've got tickets behind the goals and I'm going with my son."
Zach is just starting out on what we hope will be a lifelong affinity with the club.
The youngster caught George Evans, George Glendon and Ellis Plummer leaving the hotel on Tuesday afternoon and managed to get a snap and some autographs from the promising EDS trio.
City fan Zack meets @GeorgeEvans70, @georgegleno and @ellisplummer5 at reception in our hotel. #cityontour pic.twitter.com/2l1ecpNYWB

— Manchester City FC (@MCFC) July 14, 2015
"I've been a City fan for the last couple of years since I started getting into the Premier League," Zach beamed after meeting the players.
"It's just the quality of the football which made me decide to support City – I love watching the team play, there's so many good players.
"City are one of the massive clubs here in Australia – they've been all over the TV this week and we're all really excited about the games!"
Get your tickets for City v Melbourne City here – kick-off on Saturday is at 17:00 (GMT+10).
---
City on Tour 2015, supported by visitabudhabi.ae.