First Team News
1
#cityontour Day 18: 20,000 attend open training in Hanoi!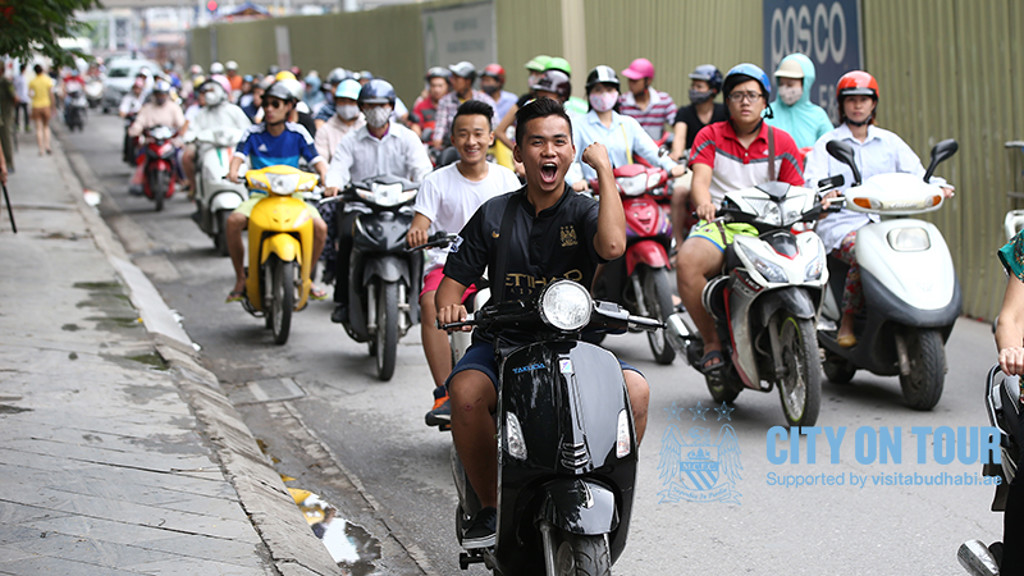 Hanoi, we love you.
We love you but we might just need a lie down in a dark, quiet room for an hour just to recover from an exhilarating, packed, deafening first full day in the Vietnamese capital.
What a city this is… full of passionate supporters who've truly rolled out the blue carpet for us in this, our first-ever visit to this unique, fascinating country.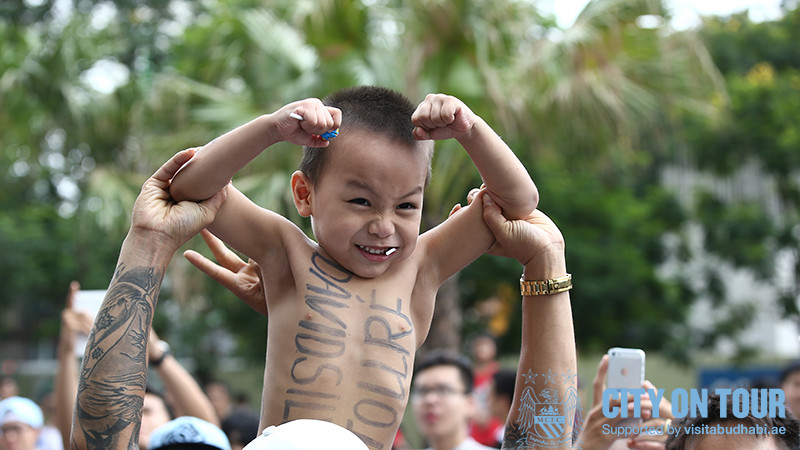 Where to begin? Well, Sunday began with a series of trio of events in three locations across the city.
We spread our media team across them like so much vegemite (anaphoric Easter Egg for hardened #cityontour readers there) just to ensure all were covered as best we could across our social media channels.
For me, it was a trip to Hanoi University with Willy Caballero, Gael Clichy, Eliaquim Mangala, Bacary Sagna and Willy Caballero.
It turns out that last night's rapturous welcome from thousands of City fans at the airport was merely a tone-setter for the kind of treatment the boys have been getting all day.
It was a nigh-on military security effort to get the lads off the minibus and into the university building with throngs upon throngs of sky blue shirt-wearing Vietnamese fans baying to get closer to their heroes.
We eventually got through and were treated to a mix of songs, speeches and gift presentations.
Gael was also given a special 30th birthday toast from those inside the university building and they even performed Blue Moon to really make us feel at home.
Elsewhere, Joe Hart and Aleksandar Kolarov visited the Nike store at Indochina Plaza where they met supporters, signed autographs and posed for selfies galore.
As you can see below, there was a great deal of excitement at the presence of the City duo in Vietnam for the first time.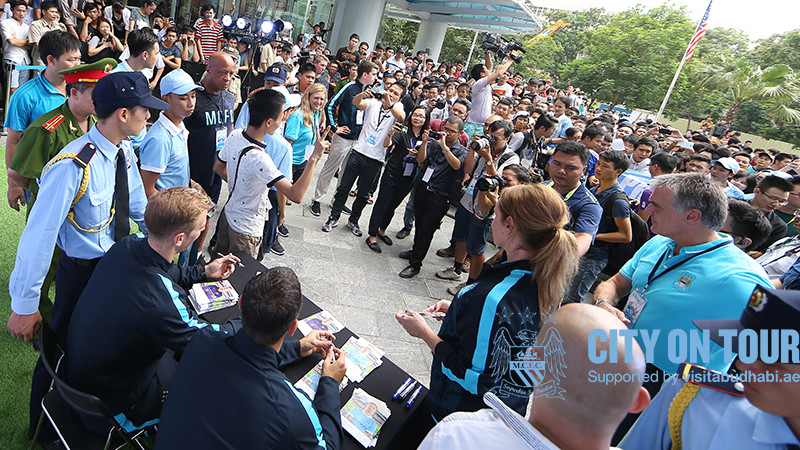 For Brandon Barker, Fernando, Rony Lopes, Jesus Navas and David Silva there was a trip to the SOS Children's Village where the players met children who are without parental care.
The lads really threw themselves into the visit and even got the chance to share their artistic talents.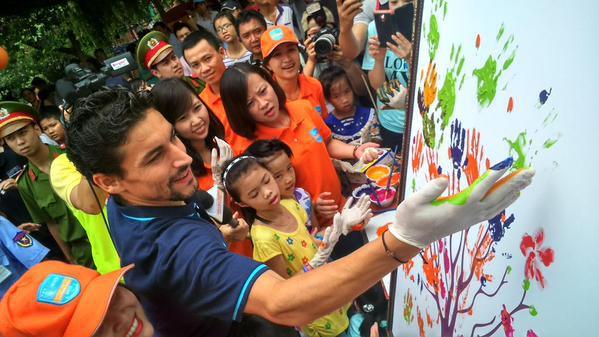 This afternoon, Manuel Pellegrini and Hart went to meet the local media for a press conference previewing tomorrow's game against the Vietnamese national team.
You can read everything that was said here, except for the fact that Manuel went out to try Vietnamese coffee in the city this morning, which is apparently made using egg white instead of milk.
We've got to try that before we leave…
Another fervent welcome was in store for the squad this evening when they trained at My Dinh National Team Stadium in a session which was open to the public.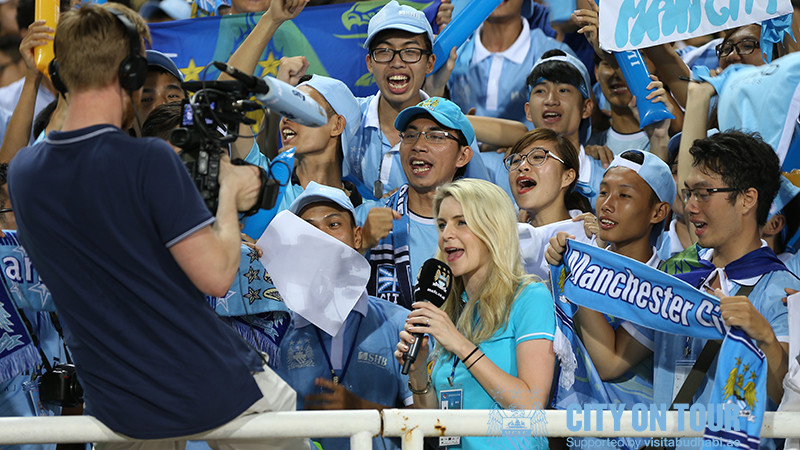 An estimated 20,000 turned up for it, singing and cheering throughout and the boys responded positively by turning in what was a highly entertaining, incident-packed hour.
Joe Hart made a trio of stunning saves (and hit the post in shooting practice), Bruno Zuculini scored a screamer and Raheem Sterling scored a goal which knocked over the goalposts – seriously!
See for yourself...
As if all that wasn't enough, the players then fired off around 100 mini City footballs into the crowd.
If there truly is anyone watching over us, pulling the strings and wanting the best for us, Lee Jones of CityTV will have caught the moment Bacary's volley connected with a man's head in the crowd, bouncing off comically and looping up into the air.
I should add that the poor, unsuspecting victim of Bacary's strike was absolutely fine, by the way!
Tomorrow, #cityontour comes to an end at the My Dinh Stadium with the final match before we head back to the UK straight after full-time.
For that reason, this will be my last tour diary entry of the trip – Gold Coast, Melbourne and Hanoi, you've been a blast and we surely will return.
Thanks for reading and for all of the memories we'll never forget.
---
City on Tour, supported by visitabudhabi.ae.