Men's Team
1
Thierry inspired by Thierry!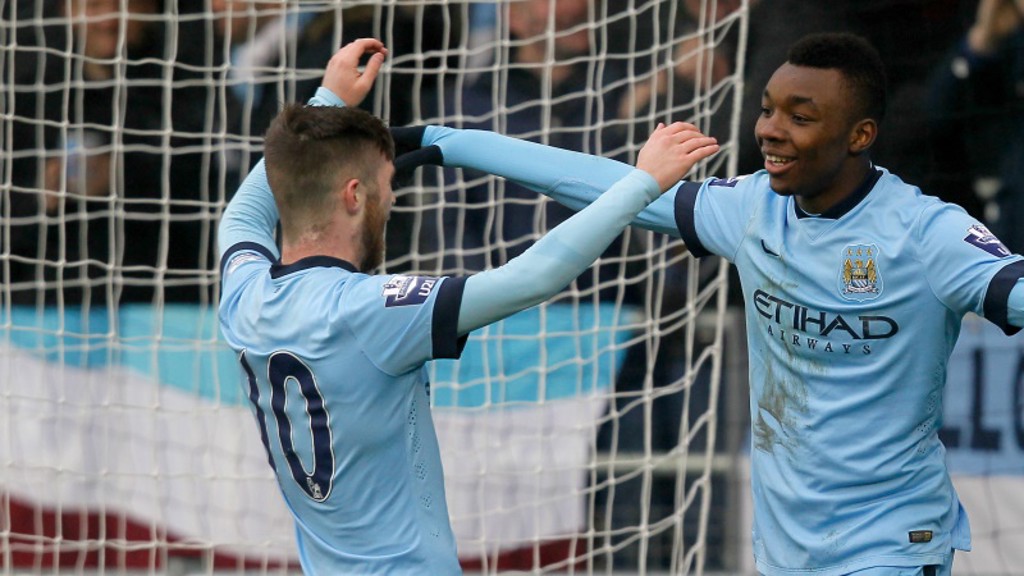 Thierry Ambrose penned a new deal with City that will take him to 2020 and he couldn't be happier.
The 18-year-old French striker - who models himself on Les Bleus legend Thierry Henry - has continued to progress well in Patrick Vieira's EDS side and wants to carry on the good work under the France World Cup winner this season.
The length of the contract Ambrose has been given speaks volumes of the potential City see in the youngster.
"I had a two-year deal in place but I've just signed a three-year extension on top of that so it was an offer I couldn't refuse," said Ambrose.
"That City want me to commit for so long gives me great confidence. I feel at home at this Club and I want to carry on learning and improving."
One of six children, Ambrose joined the Blues aged 15 from Auxerre and his record of 11 goals from just 17 starts for the Under-21s is testament to his promise, though his stats would have been even better but for a dislocated elbow injury that kept him out from January onwards.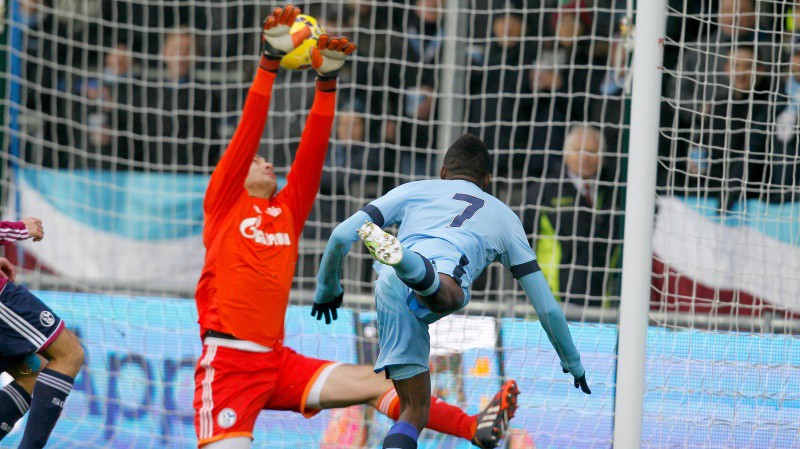 He is looking to kick on again this season and his work-rate, tenacity and skill will make him a big hit with the City fans.
"I really like living in Manchester – OK, the weather isn't always the best but it's not much different from Paris which is close to where I grew up," he said.
I really like the people, the fans and the atmosphere at the Etihad Stadium is really good

...Thierry Ambrose...
"As a kid, I lived in a place called Sens but the neighbourhood wasn't so good and my parents moved to Auxerre which was a safer, better city for my brothers and sister to be in.
"I joined Auxerre aged nine and was playing and scoring goals for their Under-19s when I was 15 and that's when City came in for me."
Ambrose was left cursing his luck after suffering his painful arm injury after just a few moments of his first senior game against Hamburg in Abu Dhabi earlier this year.
"I couldn't believe it and all my family were watching on TV and crying after it happened," he said. "I tried to do an acrobatic kick and fell awkwardly – I won't be trying that again!
"I'm fine now and looking forward to a good pre-season. I know I have to be patient so I'm looking to work hard for the Under-21s and maybe other things will happen later.
"Maybe the Club will look to send me out on loan if that's what is decided to be the best way of developing but right now I want to do the best I can for City and see where that takes me.
We all look at players like Marcos Lopes and Jason Denayer who have gone out on loan, taken their opportunity and will come back this season challenging for the first-team

...Thierry Ambrose...
"Playing under Patrick Vieira is fantastic. He's a great coach and he's done so much in the game and has everybody's respect. He brings something special to the team and we all enjoy playing for him.
"For me, this season is all about staying injury free, working hard and playing as many games as I can for the Under-21s.
"We have a great group of players and we are looking to do well in the Uefa Youth League because we're all a year older and have more experience."
Ambrose - like his hero Henry - has pace, is a great finisher and good in the air, too. Keep an eye out for him this season.