First Team News
1
Training gallery: Snow patrol
With heavy snow covering the CFA pitches on Thursday morning, the first team squad had an indoor session instead - but the keepers were outside as normal.
It's snow joke for the three amigos...
Willy Caballero, Joe Hart and Richard Wright- no weather is too severe for this trio who headed out for their usual morning session.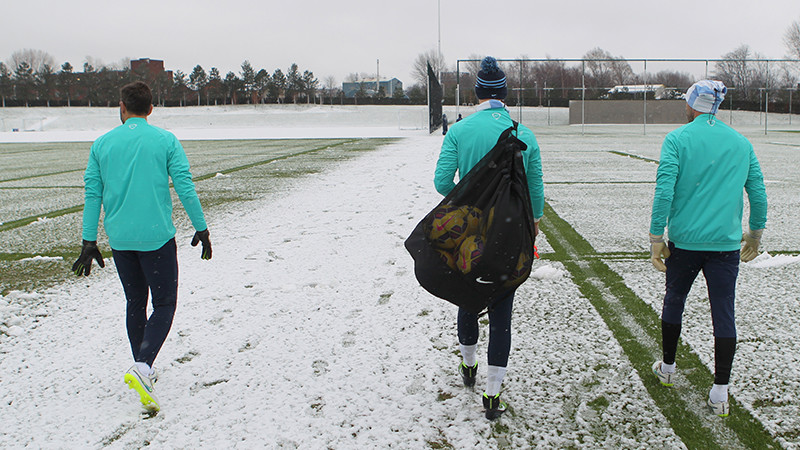 And from their point of view - 'Where's the rest of the lads?' asks Richard.
Joe was soon down to business, under the watchful eye of Caballero - and the resident mannequin who was keeping his cards close to his chest.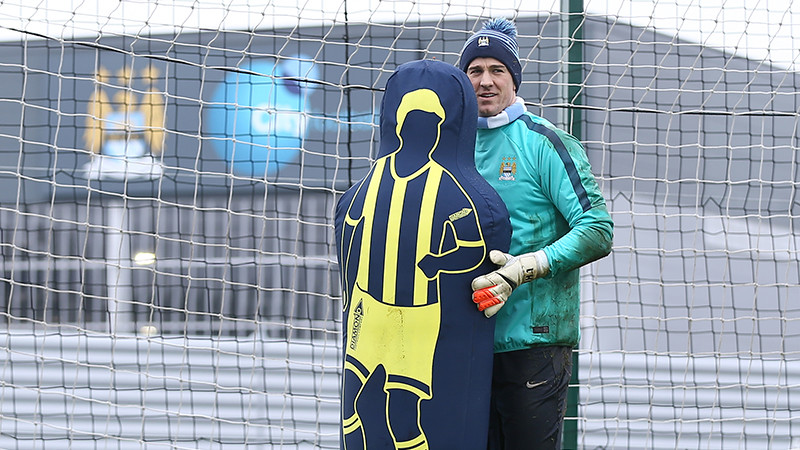 Joe has become good friends with the mannequin, though the City keeper reckons his pal's wages are somewhat inflated...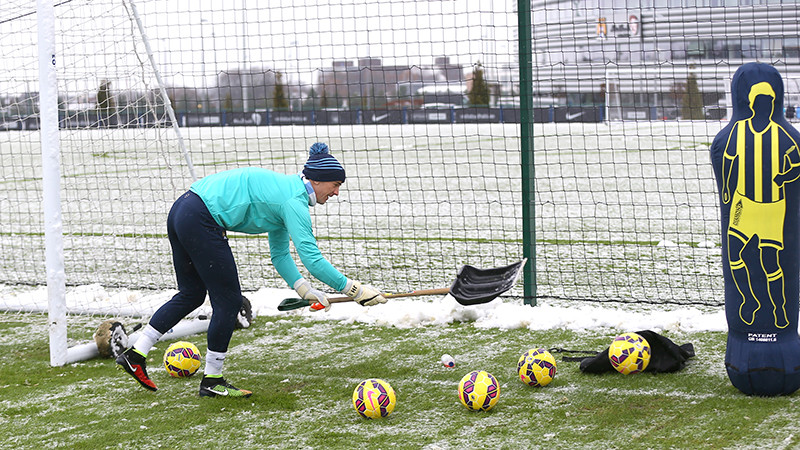 The England keeper proves he could do a job as sweeper if ever needed, too.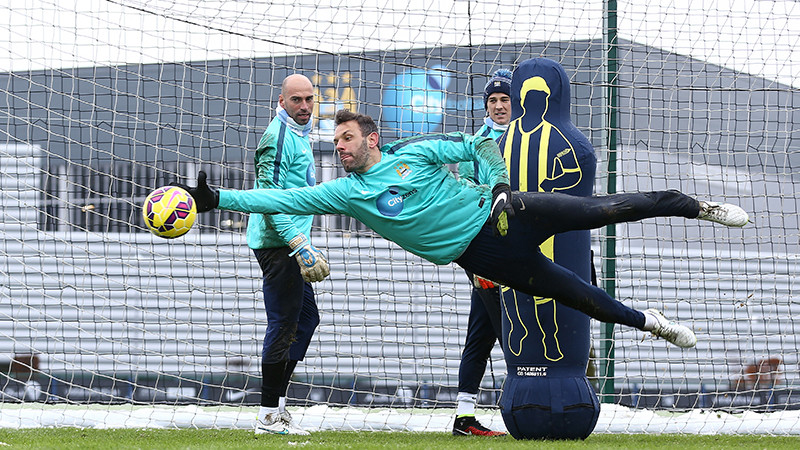 Willy and Joe can only admire at this acrobatic Richard Wright stop.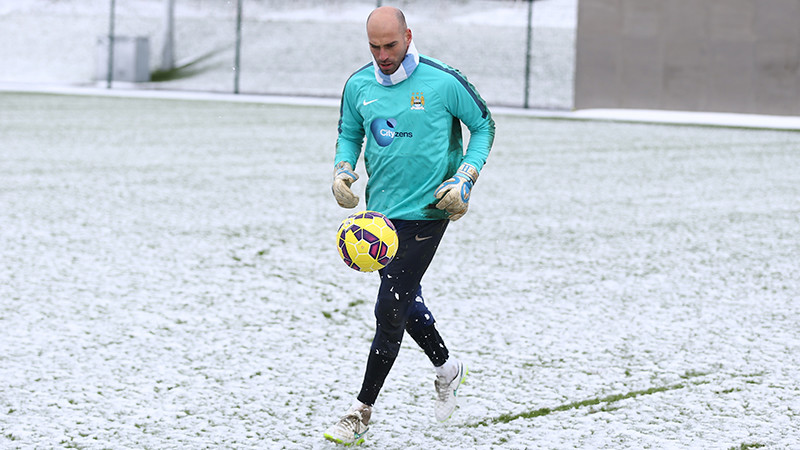 In fact, Willy confirmed this was the first time he'd ever trained in snow - looks like he enjoyed it, too.

...Training gallery...
The lads do their impression of full-size Subbuteo figures. Let's hope the cat doesn't come in and ruin it at some stage...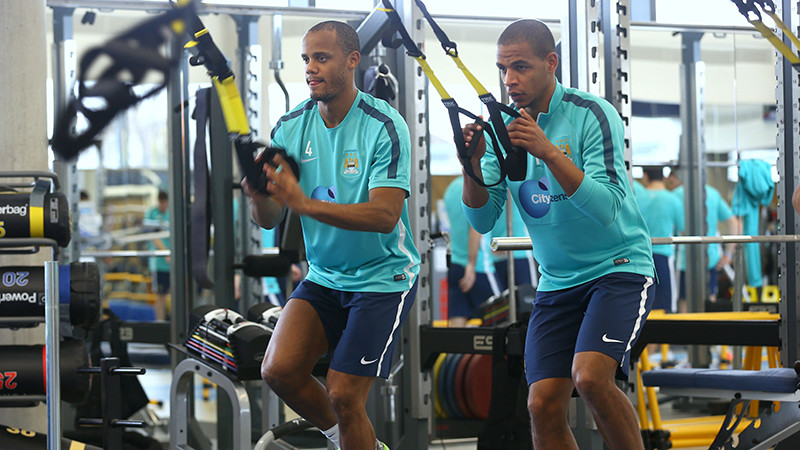 Focus, focus, focus - Vincent Kompany and Fernando working hard.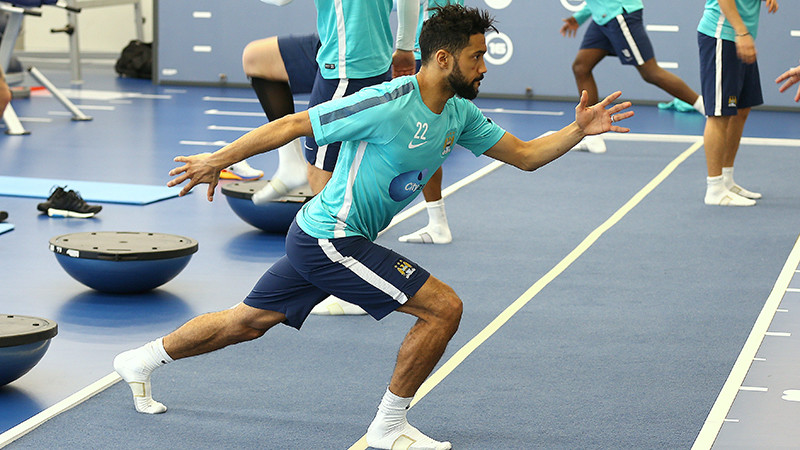 Gael Clichy goes through stretching routine as he prepares to take on Eden Hazard and company during what is likely to be a busy 90 minutes on Saturday.
Only Argentinian's allowed in this picture says Kun...
On your marks...
Sergio trains and is thinking of a last-minute winner on Saturday - any minute winner, in fact. Here's hoping!