Men's Team
1
Everton v City: Fernandinho preview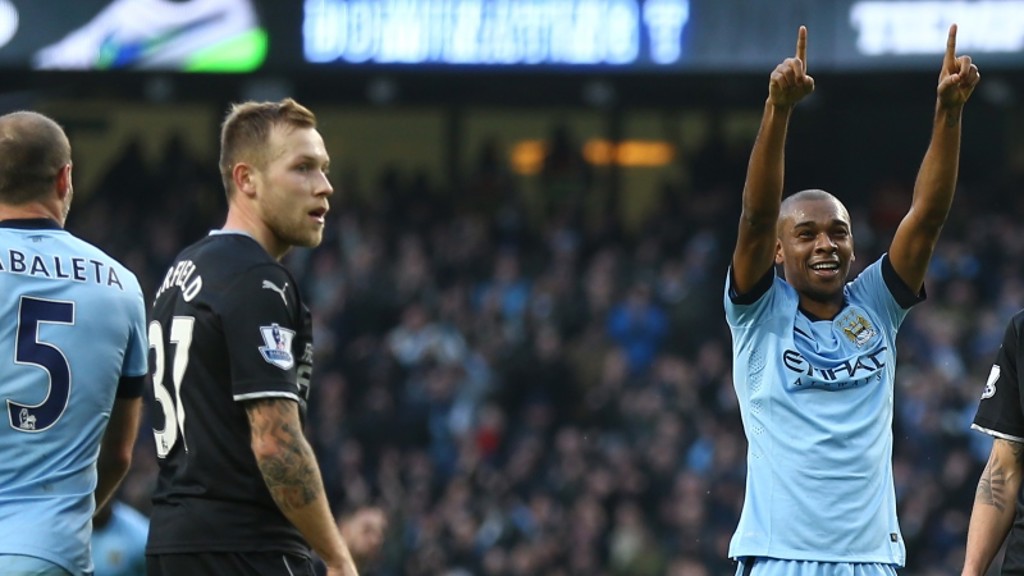 Fernandinho is calling on his team-mates to reproduce the spirit of last season's title run when the champions travel to Goodison Park on Saturday.
City secured a crucial 3-2 win over the Toffees last May to edge closer to the Premier League crown and the Brazilian midfielder believes the same level of commitment and effort will be needed to overcome the Merseysiders who have won just one of their last nine games.
"I have only played at Goodison Park once but it was a very difficult game for us," said Ferna. "I remember they started very well and scored a beautiful goal early on, but were in the middle of a fantastic run and we came back strongly to win the game.
"I know Everton have had a tough few months, but they have some very good players and I believe we will need to give the same level of performance as we did last season in order to come away with a victory."
With Yaya Toure away on international duty for the next five weeks or so, Fernandinho is likely to see plenty of action in the coming month.
He says it's vital the Blues keep their momentum going and believes the return of several high-profile stars from injury.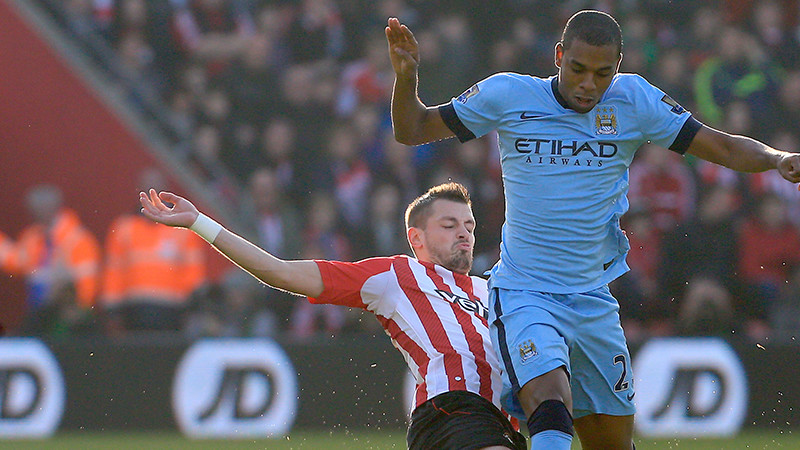 "We have drawn level with Chelsea now and it's important to keep our good run going and keep right on their shoulders," he said.
"We need all our best players available to be able to do that and it has been really good to see Vincent Kompany, Sergio Aguero and Edin Dzeko back in training this week – I'm not sure how far away they are from playing but we know it won't be too long now.
"We feel we've had our injury quota for the season in all honesty and we are all hoping we have a good run now without losing anyone for a while."
Though Ferna says Everton have a number of quality players, there is one in particular he believes the champions need to keep shackled on Saturday. He explained: "I like Ross Barkley a lot. He was unlucky not to play at the World Cup because of injury because he's a very good player and someone who has the capability of producing something out of nothing.
"I think he's come back stronger after his knee operation because he looks physically more powerful and he has an explosive burst of pace – more than before – and with his technical ability, he reminds me of a very young Brazilian Ronaldo when he was at Barcelona. He also had knee problems early in his career but returned stronger and lost none of his skill or dynamism.
"The goal he scored against QPR not so long ago was special and he made and amazing goal away to Newcastle last season as well - he's a player who can hurt any team and we have to be especially wary of him on Saturday."