First Team News
1
Pellegrini: Lack of creativity cost us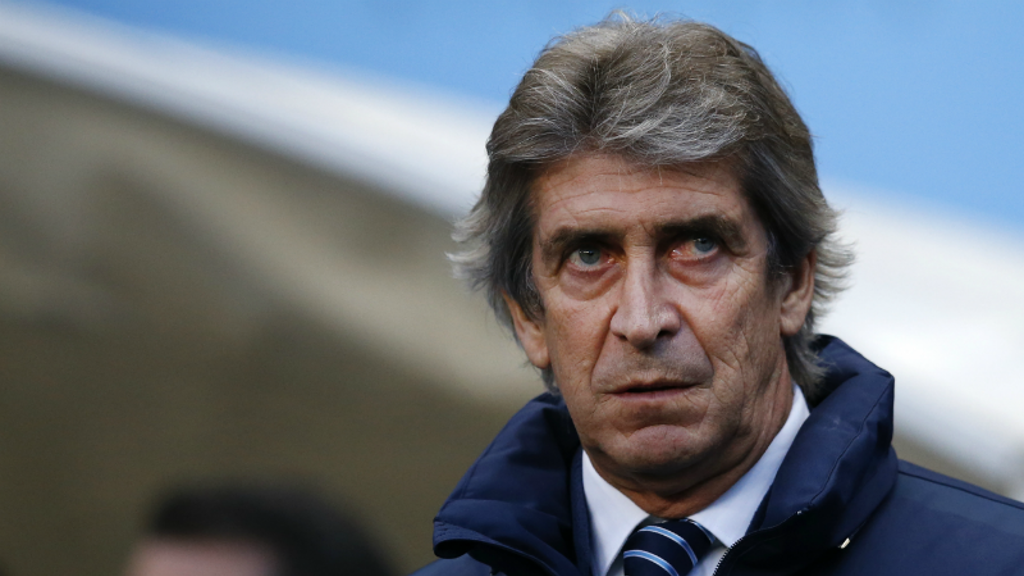 Pellegrini
Manuel Pellegrini admitted City's lack of creativity was the biggest disappointment during the 2-0 defeat to Arsenal.
The Blues' boss believes his team had enough of the ball, but failed to use it well against a well-disciplined Gunners team.
He also says he is unconvinced that the opening goal was a penalty and that the decision to award a spot-kick changed the game completely.
"We tried to play good football, had plenty of possession but we couldn't find the spaces we needed to create better opportunities and overall I don't think we played very well," said Pellegrini.
"We played against a team who defended very well, but we conceded two goals from set-pieces – the first was a penalty but don't think was the correct decision.
"I thought the movement of Vincent was unnecessary, but I didn't feel it merited a penalty. It was an important decision because in my opinion, the game changed after that moment and we became nervous after falling behind.
However, I don't want to blame that one moment or make excuses for the defeat

...Manuel Pellegrini...
"They defended very well and it wasn't the usual Arsenal we are used to seeing – but even after they had scored a second goal there was still time to come back and maybe take a point. We just didn't play with the ball when we had it.
"It is frustrating because I don't recall Joe Hart having to make one save of note but we just weren't very creative today."
The Blues' boss admitted the trip to Chelsea has now taken on even greater importance if the champions are to keep in touch with the current leaders, adding: "I think the game we have coming up at Stamford Bridge is a very important game because we must close the gap back to two points but we will see what will happen in that game."
On the return of Vincent Kompany and Sergio Aguero he said: "It is important to get minutes under your belt when you have been out for a while with injury and they were not able to give their best performance because it takes time to get back to their optimum levels..
"This week will be useful for them because they can continue to build their fitness and I hope in the next ten days or so they will be back to where they want to be."