Men's Team
1
Lampard: There's still a long way to go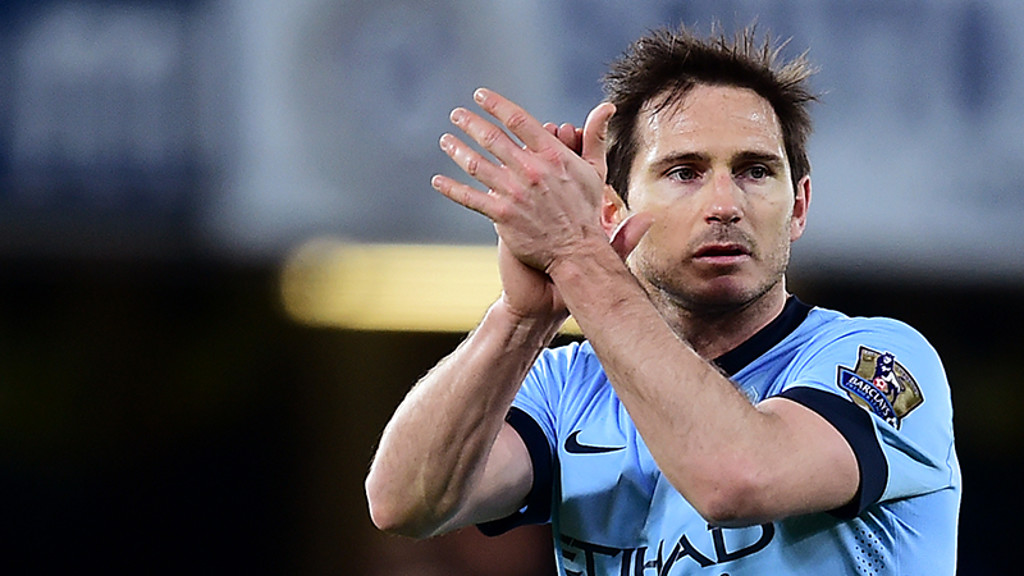 frank
Frank Lampard insists City remain well in contention in the title race, despite failing to close the gap on league leaders Chelsea on Saturday evening.
Manuel Pellegrini's side produced an impressive display to earn a point at Stamford Bridge - so much so, many felt the champions could have come away with all three points, having dominated possession for large periods of the game.
Whether it was viewed as one point gained or two dropped however, Lampard believes there are several twists and turns to come as the top two battle it out for the Premier League crown.
"I think there's a bit of disappointment [in the dressing room] but there's still a long way to go," he asserted. "City had more chances in the game but to be fair, Chelsea had a big game in midweek - 120 minutes - and the draw probably suits them better in the long run as it keeps them five points ahead.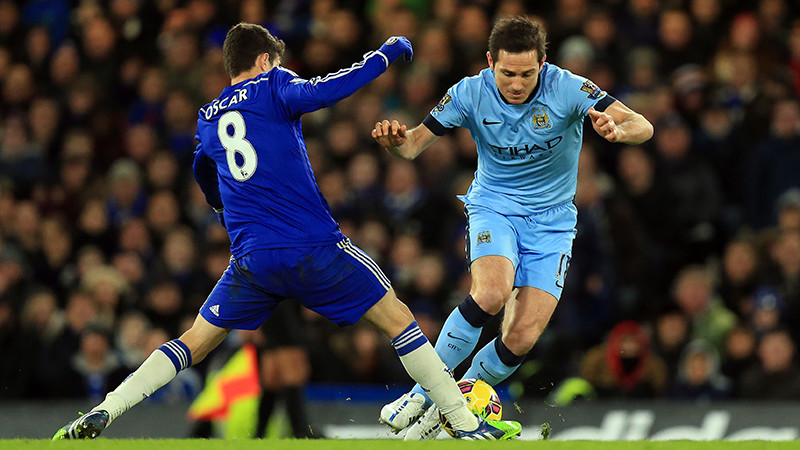 "We dominated without creating loads of chances - I remember a few in the first half - but we had good possession and the movement was good.
"Considering in the last few games we've had, we've dropped our standards, we were certainly back up there today in terms of our performance.
"It was great performance all round and a good game. It had that bit of electricity that big games need but it was a solid game and I think Chelsea accepted the point in the end. I know they can defend leads - I was here for a long time!

"The draw keeps the league bubbling. Chelsea are obviously the favourites [for the title] as they're five points ahead at this stage but today, we saw too good teams going at each other.

"It doesn't change anything [in the title race] and Chelsea will be happy with that but we can't be too upset.
There's too far to go and too many points to play for.
"It's very cliché but that's the way it is and the games you least expect to be the difficult ones can be so, so who knows what will happen?"
The midfielder returned to his old stomping ground for the first time since his departure last summer, admitting he found the scenario strange but appreciated the welcome he received from both sets of fans.

"I was excited but also a bit nervous to come back here," he stated. "But I enjoyed it. I have to give my best when I come on the pitch and I was delighted with my reception.

"The City fans have been brilliant and the Chelsea fans quite rightly got behind their team but showed complete class at the end by showing me a big ovation.

"I'm pleased for that moment because I didn't get it at the end of last year. I managed to get it today though and I'm very thankful for that."