First Team News
1
City's time is now - Sylvinho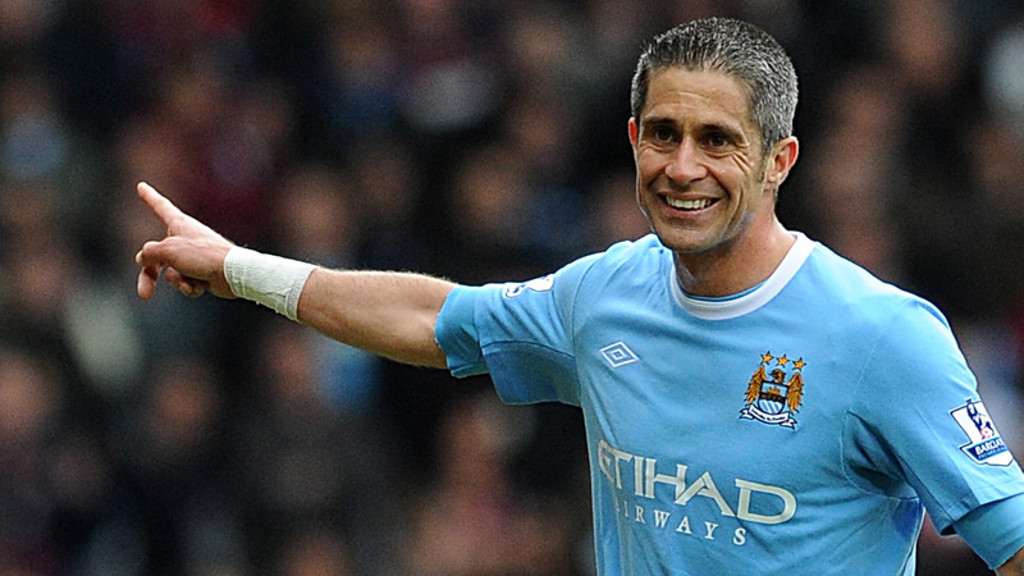 Sylvinho West Ham
Manchester City's Champions League time is now.
That is the view of former Barcelona and City defender Sylvinho ahead of next Tuesday's Champions League last 16 first leg at the Etihad Stadium.
The 40-year-old Brazilian admits City face a daunting task against the Catalans, partly because they are in excellent form and partly because they have home advantage in the second leg.
But Sylvinho, now assistant boss at Inter Milan, has been impressed by developments at the Etihad Stadium over the last few years and feels they are mature enough to defeat Messi and co.
He said: "Barcelona is getting better results now. From my experience in Champions League, I think that Barcelona are the favourite because they play the second leg at home and is not easy to win a tie there.
Of course Inter and Chelsea did it but it's difficult. I remember that during my five years in Barcelona we were keen to play the second leg at home."

...Sylvinho...
"But City is improving every year in the Champions League, which is normal, and I think that they can beat Barcelona. I think that City can put two great performances.
"City has great players and a very good manager and their time is now. Maybe before they weren't used to play Champions League but now it's a very strong team and they can beat Barcelona.
"I think it will be a very open tie and I'm really looking forward to it because it will be great to watch."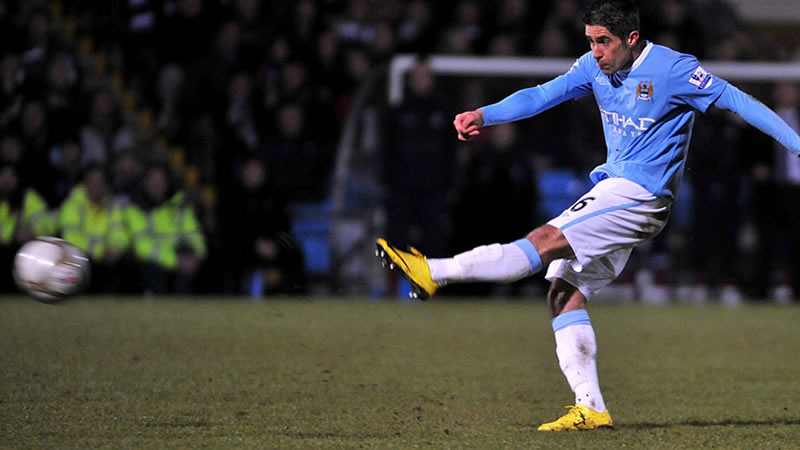 Sylvinho played one season for City, making 15 appearances in the 2009/10 campaign, when the club narrowly missed out on qualification for the Champions League.
But a dressing room message from chairman Khaldoon Al Mubarak after the final game that season made Sylvinho realise just how focused on success the club were.
He added: "It's so nice to see how City is doing now and the model they are implementing. To be honest, I didn't expect City to be so professional. I thought they maybe give up if things weren't going their way but it is completely the opposite. I'm so proud to say that City was the last club I played for.
"I met a lot of nice people there and of course I still speak with Zabaleta. I speak with him regularly and he is a very good person. I have very good memories of my time at City.
"On my season there I remember that we lost the fourth place to Tottenham and Khaldoon came into the dressing room saying very good words to each player, speaking highly about the manager and explaining that City was a long term project.
"It was unbelievable to hear that on that specific day - when we didn't qualify for Champions League. I realised then that they were serious."
For all the latest news and opinion on City v Barca, search for #MCFCB and be part of the story.