First Team News
1
Still a long way to go says Lampard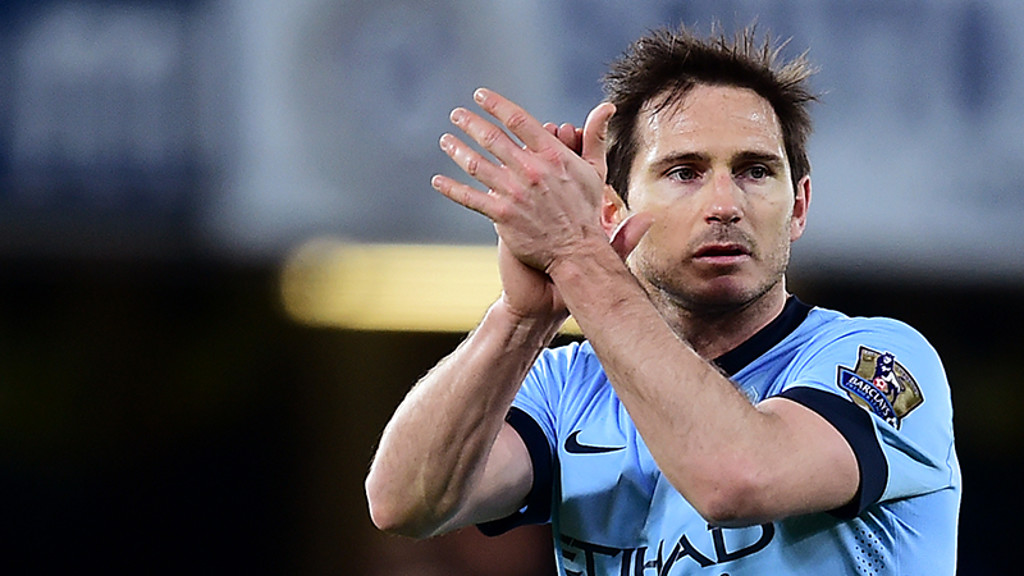 frank
Frank Lampard says City must bounce back quickly after the champions' recent set-backs - but believes there is still plenty of time to catch leaders Chelsea.
The former England midfielder hopes to see some action against Stoke on Wednesday and believes the point against Hull – though disappointing – could still prove to be vital by the time the season ends.
A draw or defeat against the Potters, however, could see the seven-point lead Chelsea currently have become nine or ten points as the season enters its final third, but Lampard says the Blues must take positives from Saturday's draw.
"I think it was a below par performance and if you are below par then you can struggle to create chances," said Lampard.
"Teams come to the Etihad knowing we have attacking quality. We dug a point out in the end so that was a small positive and now it's very important to get back on track.
"Sometimes you just need to wipe the slate clean, move on and we've a great opportunity to do that very quickly against Stoke."
Lampard knows what an intimidating place the Britannia Stadium can be, but believes City are more than up to the task of taking three points against Mark Hughes' improving side.
"Hughes is doing very well at Stoke," he said, "He's changed the way they play but it's always been tough to go there and get results. It's always seen as a physical hard game so it's up to us to go there and get a result.
You have to contest with their big boys but we have to worry about ourselves, work hard and play to the best of our ability

...Frank Lampard...
"We need to move the ball quicker, try to be more creative and even though Stoke are a good side, if we can do that we'll have a good chance against anyone.
"It's been a frustrating last month for us. We were on a really good run through December, playing every three or four days but January seems to have broken our rhythm. We've had fewer games, results have turned and if you don't perform and you don't win, the points situation change. There's no point crying about it - all we can do is react and start winning games.
"All teams have patches and we'll be judged at the end of the season. There's 42 points to go for and with the quality we have here, it's not beyond the realms that we can go and get a lot of wins - and things can change. But that's up to us, there's no point in talking about it, we need to go and perform.
"People will say we need to be faultless - I don't think you should think like that. You have to go game by game, see what happens, try to put a run together and see what happens around us. Just concentrate on ourselves. We want to get as close to 42 as we can and see where we end up."