Men's Team
1
Etihad Player of the Month: January nominees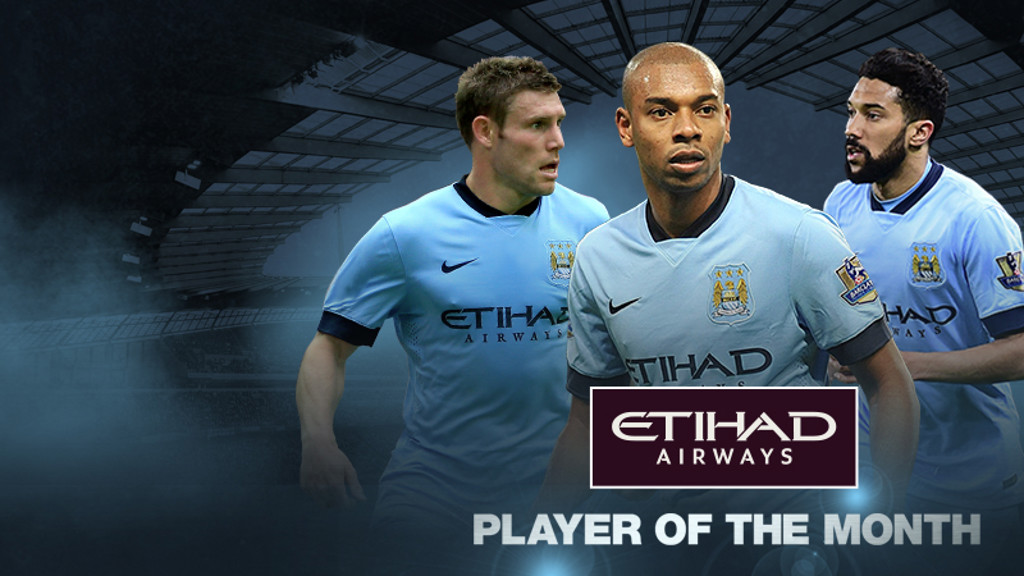 The polls have opened and it's time to cast your vote for the January Etihad Player of the Month award - here are the three candidates:
James Milner
The embodiment of industry and commitment, James Milner capped another excellent month off with a superb display away to Chelsea. Earlier in the month, Milner scored twice in the 2-1 win over Sheffield Wednesday, but his display at Stamford Bridge alone would make him a worth candidate for January.
Gael Clichy is undoubtedly enjoying his best season for City with his consistency and excellent form limiting Aleksandar Kolarov's involvement over the past few months to just a handful of appearances. In truth, Clichy should have been a candidate for November and December as well, but this month he is in the mix with his two assists in the 3-2 win over Sunderland probably his best game last month.
Fernandinho
Narrowly edging out Jesus Navas, Fernandinho makes up our trio of January candidates. The Brazilian has taken on the added responsibility of Yaya Toure's absence during an impressive month and he won a bruising midfield battle at Chelsea where City pinned back the Premier League leaders for long spells. Ferna's goal and performance at Everton confirms his place in the January vote.
Voters who choose the winning candidates will automatically be entered into a draw that could see you win a very special prize. UK voters will have the chance to present the award in person to the winning player while one overseas entrant will receive a personal video message.
Voting closes on Tuesday, 9 February at noon. Good luck.