Edin Dzeko has promised he will find his best form in the final third of the season - but is in a hurry to make up for lost time.
The Bosnian striker has featured in the last five matches – starting against Hull and coming off the bench in the other games - and believes he can score the goals needed to ensure the champions have a strong end to the season.
"I obviously need some more games under my belt so starting against Hull and coming on against Stoke was really good for me," he said.
"Everything felt OK, but there is much more to come and I need to find my best form again as soon as I can."
After picking up a calf injury against QPR in November, Edin returned to action against Roma but then suffered a different calf strain in the warm-up in the next game at Leicester in mid-December.
He believes the main reason for his set-backs this campaign could go back to last summer's World Cup and possibly the unbroken run of first-team games he had in the second part of last season where his goals proved crucial in the title race.
"It could be that I had too many games with not enough rest in between," he said. "I played many games for City and then had the World Cup soon after so that could have been the problem.
I didn't let being out for so long get me down because you have to accept that injuries are part of the game and get on with it, but now I'm back and looking forward to playing and contributing to the team again

...Edin Dzeko...
"I have missed a lot of games this season and the frustrating thing has been that I ended last year strongly and was determined that this season was going to be even better.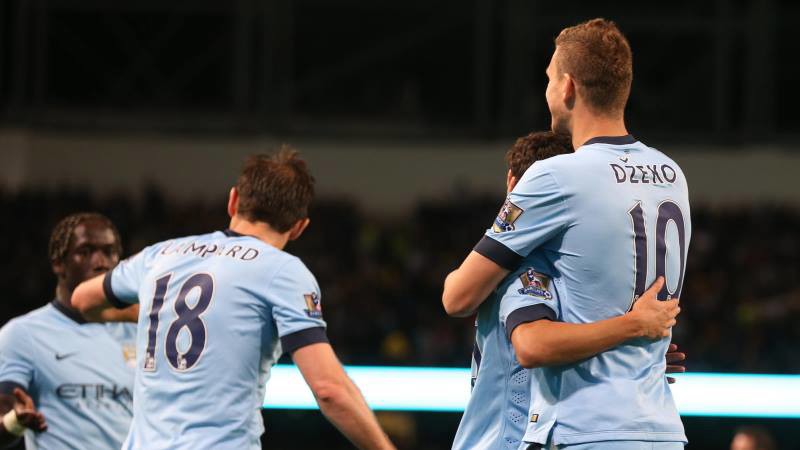 "I felt I started this campaign really well and even if the goals weren't coming, I felt good and was very happy with my game but the injuries held me back.
"The good thing is we still have three months of the current campaign to go and we are still fighting for the Premier League and the Champions League and hopefully I can get back to my best form as quickly as possible because there is no time to waste."