First Team News
1
#MCFCB: What the Spanish media says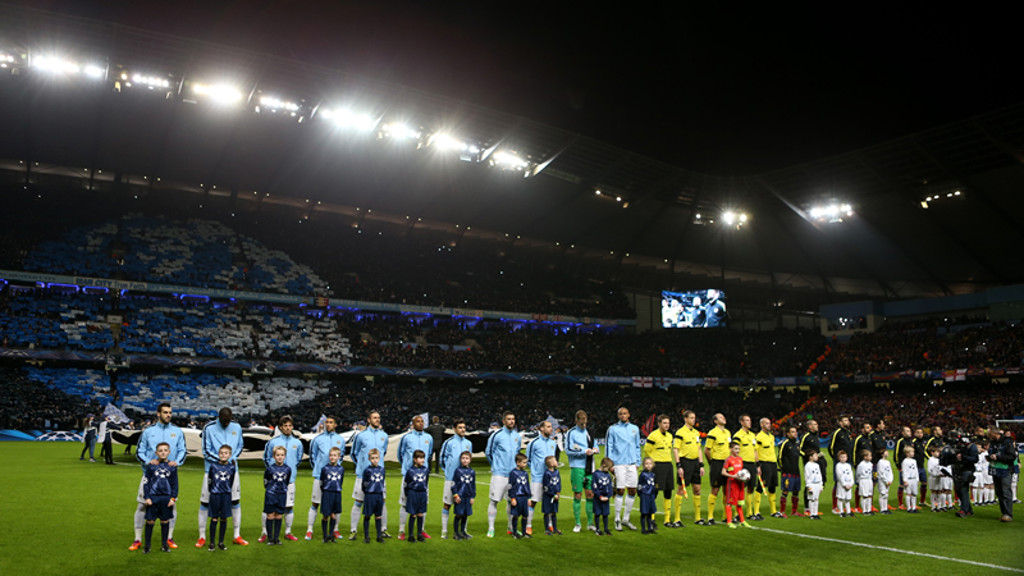 Ever since City and FC Barcelona were paired together in December, this UEFA Champions League last 16 tie hasn't been far from media scrutiny in both England and Spain.
The connections, endless intriguing subplots and attractive playing styles of both teams make it one of the ties of the round, so it's hardly surprising that everyone seems to have something to say about this epic encounter.
Lesser-known to supporters and neutrals on the English side of this growing rivalry is how the Spanish-speaking media is building up to the match.
With that in mind, we've compiled the thoughts of some of the leading voices in the Spanish game…
You never know once you reach the knockout stages. Last season, the tie was decided when Demichelis saw the red card at the Etihad.
Toure is a very important player and the fact that he will miss the first game could be key. We will see how Bony adapts because he is used to playing as a single striker so we will see how he fits into City's attack.
I heard that the fans here are not used to Champions League big nights and I remember that Noel Gallagher said that he misses the atmosphere of Maine Road. The Etihad can play an important role.
Álvaro de Grado (marcadorint.com)
I think that City have more options than last year because Agüero is fit but Barcelona are still my favourites for this tie.
Maybe Joe Hart didn't have the headlines he deserves this season because he has been amazing in spells where the games weren't killed. He has won a few points for Manchester City this season.
Also for me is interesting to see how the two centre backs are going to play and who will partner with Kompany. Maybe Kompany is not playing at his best but he is very important for City. When he is 100% he is one of the best defenders in the world.
When we knew the draw I'm not sure that either City or Barcelona were happy. City is one of the best clubs in Europe and to play two seasons in a row is always difficult.
Barcelona has improved in the last few weeks but it's not going to be easy for them.
I think that Aguero can make the difference. He was injured at the Etihad last season and he is a world class factor.
This Barcelona is different. They play faster, their games go from goal to goal so they suffer more in the back and that can be good for City.
City has showed this season that they perform better against big clubs this season.
City should play at the Etihad as they did in the Camp Nou last season. It's true that they lost but they were better than at home, where they showed Barcelona too much respect.
Silva is key. When you always ask to the opposite players what the plan was when they went to the Etihad, it's to block Silva's lines of passes.
I think that City need to play a good game at home and go to Barcelona having a chance to qualify.
For me, Navas can be key. If he is at his best he can give Alba a game. City need to open the pitch and Navas one versus one could be a factor to win the tie.
Suarez is a better player now. He is giving assists, working a lot and his partnership with Neymar and Messi is incredible.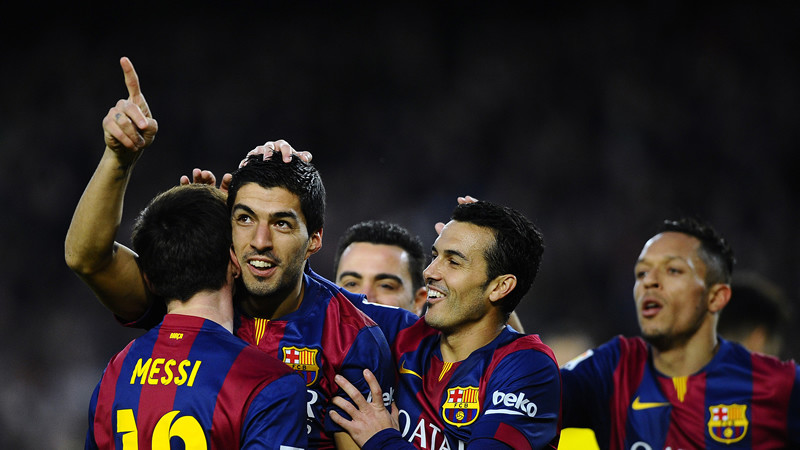 Gabriel Sans (Mundo Deportivo)
I think Barcelona are playing better now than two months ago and City will have to be careful of Neymar, Suarez and Messi.
Barcelona have improved in their pressing. They press high but if you open the pitch and you are brave you can beat them.
I think that the tie will be decided at the Camp Nou.
Alberto Ortega – MARCA
I think that it's a very tight tie. Manchester City showed last season that they are capable to face Barcelona and they were unlucky to go out.
This is like a Playstastion game. You won't have better than this.
They are different teams so we will see who adapt to whom. City is slightly better than last season so they can be in the last eight.
For all the latest news and opinion on City v Barca, search for #MCFCB and be part of the story.