Men's Team
1
#MCFCB: Zabaleta v Alves infographic
In the second of a series of five special UEFA Champions League infographics, we analyse another two of the world's best defenders.
As we did with Vincent Kompany and Gerard Pique yesterday, let's take a look at some facts and figures to find out how Pablo Zabaleta and Dani Alves fare when pitted head-to-head.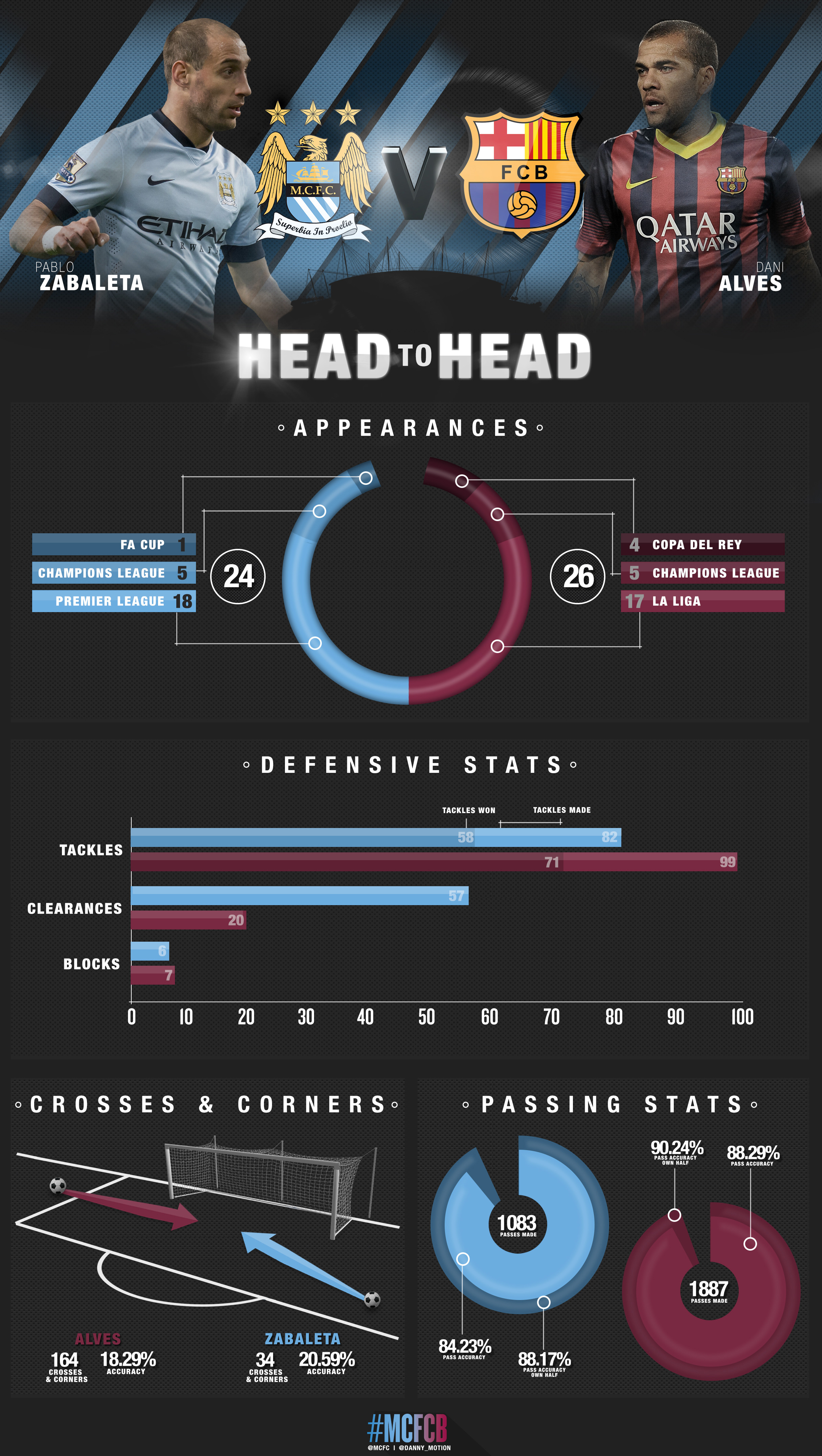 For all the latest news and opinion on City v Barca, search for #MCFCB and be part of the story.