First Team News
1
#MCFCB: Fernandinho v Busquets infographic
In the third of a series of five special UEFA Champions League infographics, we turn our attentions to two key midfielders.
Fernandinho and Sergio Busquets are likely to face off against one another at the Etihad on Tuesday, so we've dug through their facts and figures to bring you their vital statistics ahead of the UEFA Champions League last 16 tie.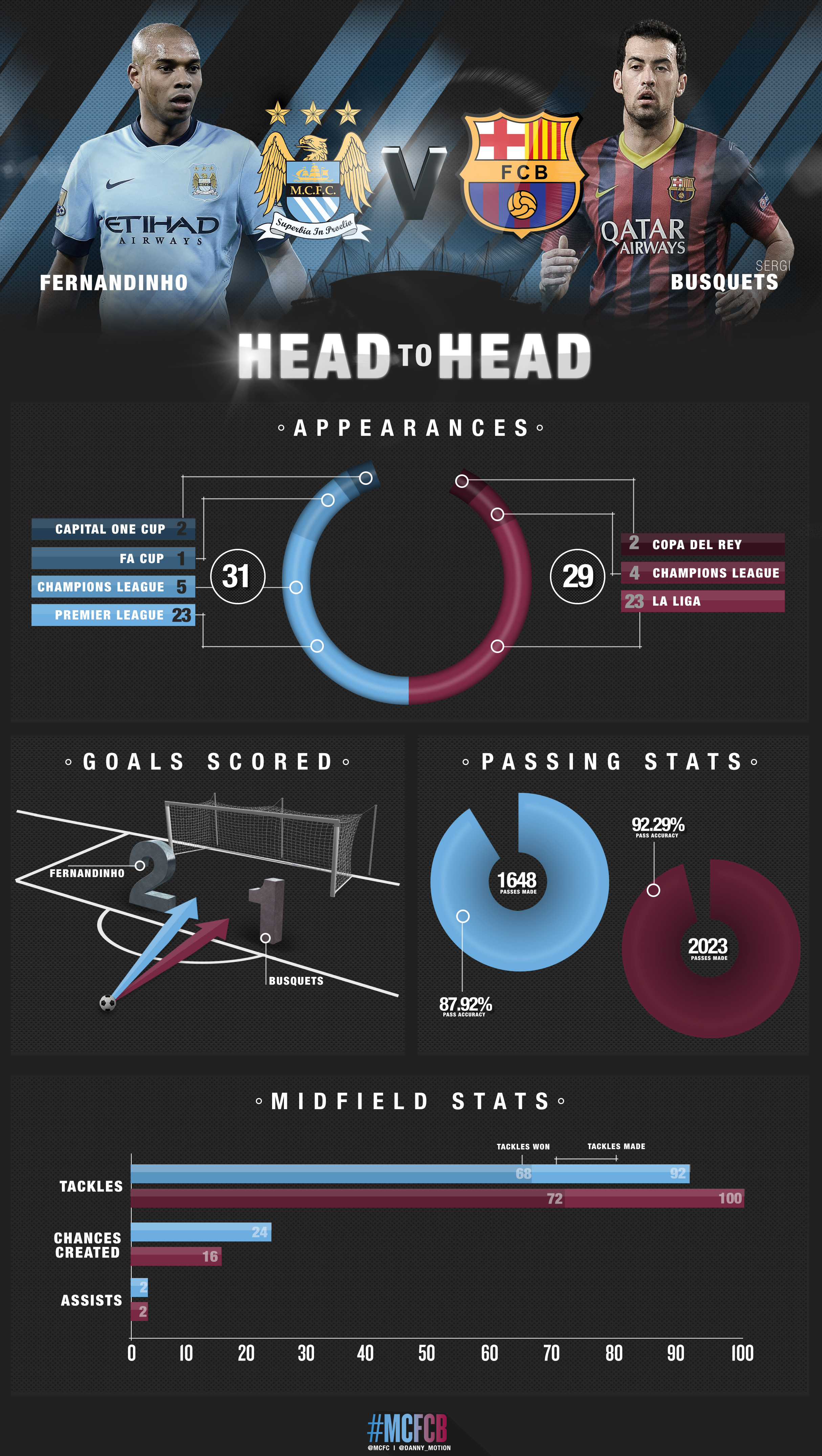 For all the latest news and opinion on City v Barca, search for #MCFCB and be part of the story.