Men's Team
1
Stoke v City: Opposition view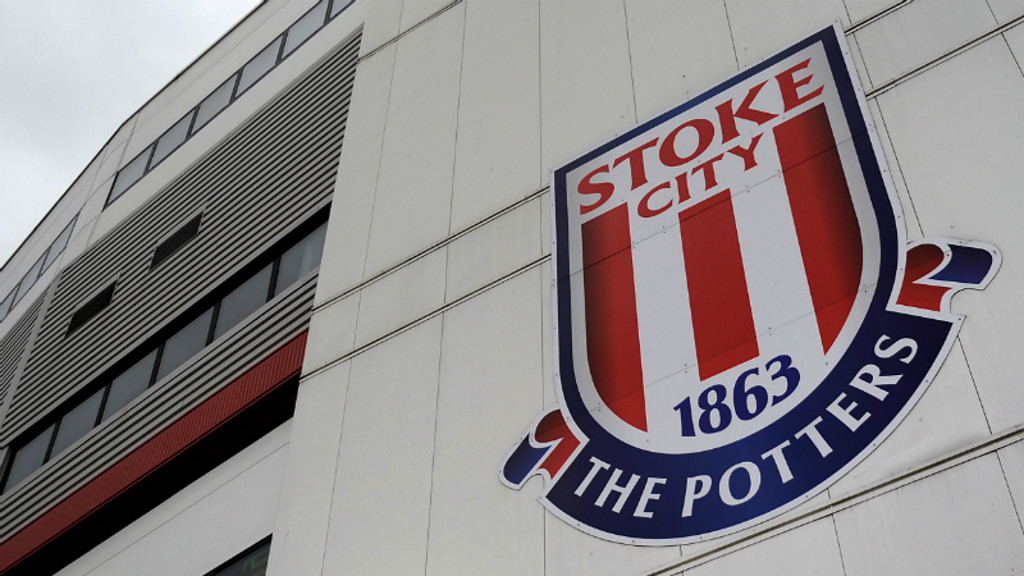 Ahead of Saturday's lunchtime kick-off, we quizzed a Potters fan on their thoughts and predictions...
This week's supporter is @Marcespley, admin of Stoke Loud and Proud (@stokeloudproud / facebook.com/Stoke-Loud-Proud). Here's what he had to say...
How are you feeling ahead of the game?
If we had not played the Sunderland game, we would have been well up for this, but our display up at the Stadium of Light gave us all the reality check we needed as some quarters were dreaming of a top 6 finish.
Don't get me wrong, we have the players and the performance to make a top 6 finish, but we are nowhere near consistent enough to achieve this.
What kind of game are you expecting?
That really depends on which Stoke turn up... if it's the one that showed great fight and beat Chelsea twice in the past month, then I can see Man City having the usual hard game at the Britannia Stadium, but if it's the Stoke side that turned up against Watford or recently against Sunderland, then I can envisage a lot of happy Man City fans singing Blue Moon in the South Stand.
On our day, Stoke can match any team in the league and with better finishing, we can destroy any team - you can ask the Liverpool fans to vouch for that after the final game of last season!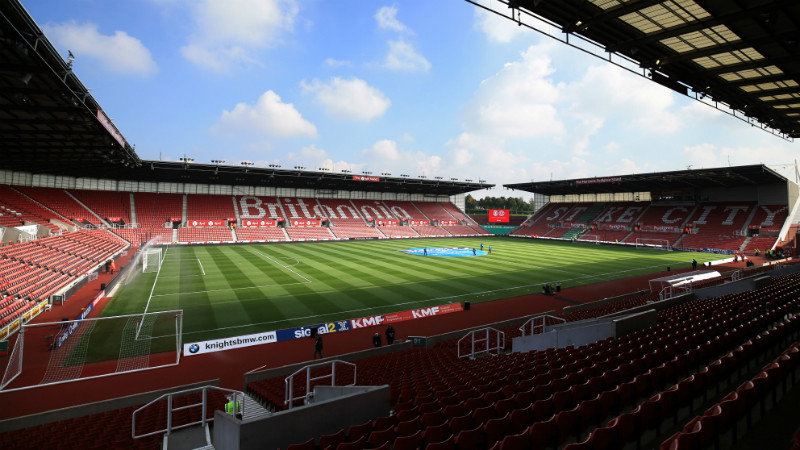 How do you expect Stoke to line-up? Who will play and in what formation?
The team has virtually picked itself over the past month with Mark Hughes picking the same XI for 3 games in a row, but Tuesday night's League Cup win over Sheffield Wednesday showed that 3 of the fringe players deserve a place in the starting XI.
Whether Hughes will start with any of them on Saturday remains to be seen.
Stoke will play Hughes's usual formation of 4-2-3-1...
GK: England's number one Jack Butland ;)
RB: Glen Johnson CB: Ryan Shawcross CB: Philip Wollscheid LB: Erik Pieters
DM: Glenn Whelan DM: Charlie Adam **
LW: Marko Arnautovic AM: Bojan RW: Xherdan Shaqiri
FW: Diouf
** Adam's place could be any of him Geoff Cameron, Marko Van Ginkel or Afellay after great performances in cup this week.
After a poor start to the season, Stoke have embarked on a good recent run – what would you say that is down to?
The start as you say was not what we expected after a very good end to last season, but Stoke brought in a few new faces into the club, well 12 to be precise. Of those, only 4 were for the first team as the club are adding strongly to the academy set up.
The likes of Shaqiri, Joselu and Marko Van Ginkel were always going to need time to adapt not only to playing with new team mates but playing in a totally different league and one like no other in football.
The dramatic change in form coincided with the 4th new first team signing finally coming into the team and showing his doubters he is a quality defender despite his lack of pace.
Philip Wolschield coming into the team turned around our fortunes and gave the back 4 some strength and the leaking of goals stopped dramatically.
In the first 5 games without Wolly, we failed to win any and conceded 8 goals. He has now played 9, winning 5 and conceding only 6 in those games - 2 of which were against Watford where we just failed to turn up at all and deserved nothing from the game.
Where you do think the key battles will take place on the pitch?
The biggest battle is not one that's head to head on the pitch, but is 100 yards apart from most of the game - who will play the best Joe Hart or Jack Butland?
The 2 England keepers will be in direct competition for the rest of the season trying to make sure they are giving Hodgson a decision to make come the Euro Championships.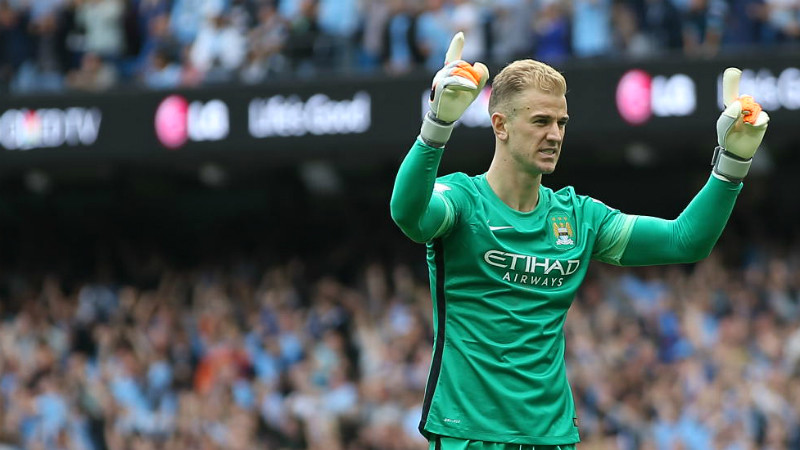 Who should City be most wary of?
Man City after last season should be well aware of the pace of Mame Diouf so he is hoping he gets picked over the battler that's Jon Walters.
Other players that City should be wary off are the little Spanish magician that's Bojan who can produce a second of magic that can unlock the tightest of defences.
We also have 2 of the trickiest wingers outside the top 6 in Arnautovic and Shaqiri either can make the opposing full back look stupid with a drop of the shoulder.
Who do you feel Stoke should be most wary of?
With the multi million pound players in the team at Man City, it's a case of close your eyes and point and Stoke should be wary of him - that's how good the Man City side is - but having singly handedly ruined my day on May 14 2011, Yaya Toure is a class player that any team in the Premier League would love in their squad.
City haven't found it easy at the Britannia in recent years – why do you think that is?
None of the top sides have found it easy at the Britannia Stadium, as Stoke up our game against the top sides for some reason and drop points against the sides we are expected to win against.
In previous years, Man City have not liked the rough and tumble approach used by Stoke under Pulis, but now Hughes is in charge, we have another string to our bow and some teams are caught unaware as to the skill and approach we bring to the game.
Dare to cast a score prediction?
The dreaded prediction! I think it will be 1-1 as that's seems the in result between the 2 sides at the Britannia Stadium.
Where do you think both teams will finish this season?
Man City will win the league I have no doubt about that - your near neighbours are a shadow of their former self and Chelsea have already lost too many points to cause Man City any concern. Arsenal will always choke and finish 3rd at best.
Stoke will finish top 10 and hopefully win the League Cup if we turn up in the semi and final.