First Team News
1
City Square Boxing Day line up revealed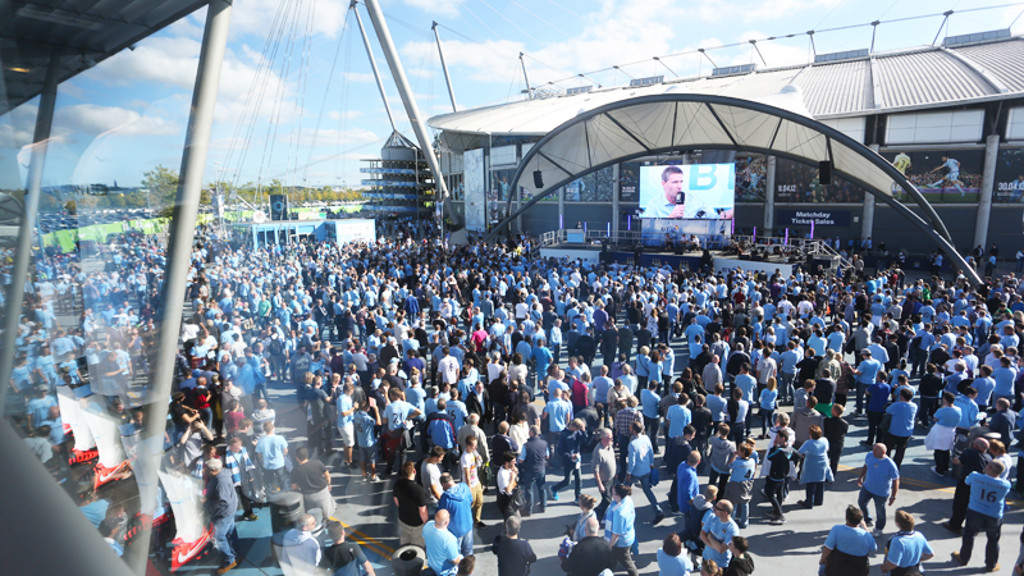 City Square birds eye
Special guests, live music and a big reveal- it's going to be action packed at the final City Square of 2015.
Make sure you arrive at the Etihad in plenty of time so you can join in all the fun before the Boxing Day clash with Sunderland.
A Blues legend with over 350 appearances to his name, Paul Power will be joining us on stage.
The former City full back will be discussing the current crop of stars and giving us his thoughts on how this, the most unpredictable of Premier League seasons may pan out. We'll also be hearing what he gets up to away from football.
From a footballing giant, to legends of the music world. Paul will be joined on stage by The Smiths drummer, Mike Joyce and The Cult guitarist Billy Duffy.
As local lads, both men are huge City fans so we'll be chatting through the team news with them and getting their predictions ahead of the important festive fixture schedule.
The Boxing Day game takes an extra significance as before kick off we'll be revealing the design of our new badge and of course, City Square will be participating in the build-up.
The new badge has been designed on the feedback of Cityzens and on Saturday members should head to City Square for an exclusive first glimpse of the latest version.
Our Crest Reveal Hub will be open from 1pm on the day, giving supporters of our membership scheme the opportunity to see the badge hours before anyone else.
We're expecting the Hub to be a hive of activity so we've got plenty of fun nearby to keep you entertained. Face painting, magicians and an acrobatic display will be wowing the crowds before they head in to the Hub.
As usual some of the UK's best up and coming bands will be performing on the City Square stage.
This week Stockport indie-rockers Northern Uproar will be playing some of the latest tracks from their fifth album Hey Samurai! BBC Radio 6 are big fans of the three-piece, who are set for a very busy summer of festivals next year.
This week they'll be joined by Tony Steele and the Massacre, a Liverpool group with a very distinct sound that are sure to keep the crowd entertained.
Of course we'll have all have all your City Square favourites like EA tournaments and giveaways, plus a competition where you can win yourself a a signed shirt and a stadium tour.
It's the last City Square of the year and it promises to be as entertaining as ever.
See you there!