First Team News
1
Pellegrini hails 'unbelievable' Silva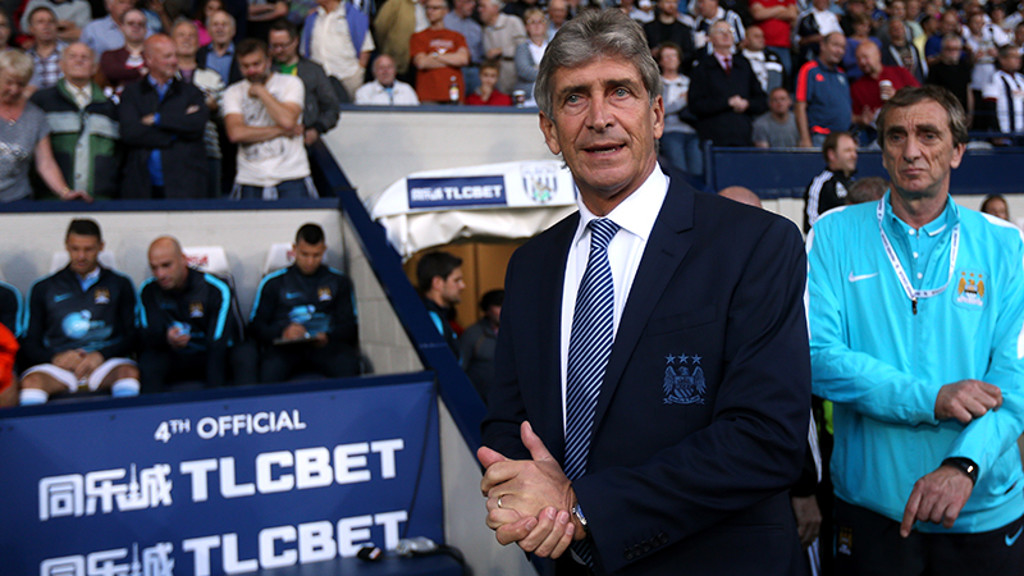 Manuel
Manuel Pellegrini applauded his side's attacking prowess following their 3-0 win at West Brom on Monday.
The Blues cruised to victory at the Hawthorns and the Chilean was full of praise for his team, highlighting the importance of starting the new campaign in such impressive fashion.
The City boss paid particular tribute to midfield maestro David Silva and the influential Yaya Toure, as both produced stunning performances to help the visitors to three points.
Speaking after the game, Pellegrini stated: "It is very important to start the season with a win and to win in the way we did - scoring goals and playing as a very consistent team without giving West Brom any real chances to score - is pleasing.
"I am always pleased when my team score. I like attacking football and I like to see good players attack well. For the first 30 minutes, we played very well.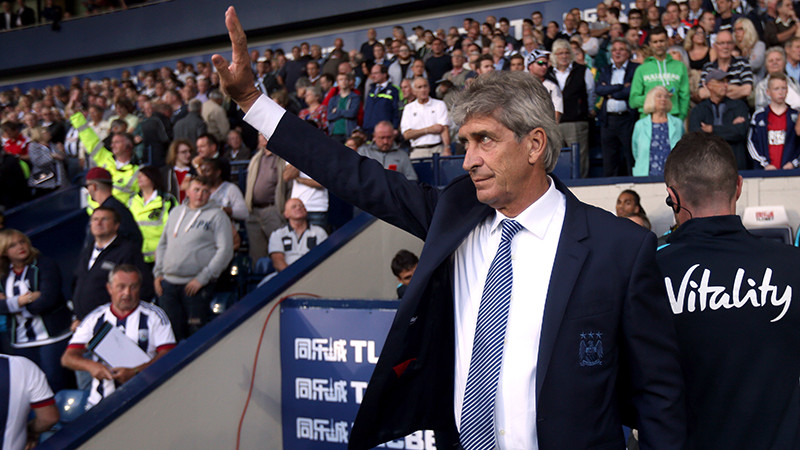 "Even after you score goals, it is important to continue to play attacking football - but not with an unbalanced team. For me, it was also important to keep a clean sheet.
"I enjoy seeing technical players play well. David really played well - especially in the first-half. It was an unbelievable performance. He did not make any mistakes.
"I also think we will see the Yaya of one season ago - not last season when he had many problems.
"All of our technical players played very well."
Pellegrini was also happy with Raheem Sterling's competitive debut. City's new recruit found himself in good positions on a number of occasions and almost marked his first league appearance with a goal.
Reflecting on the youngster's display, the Chilean added: "He had two clear chances to score but he is starting at a new club with new teammates with a different way of playing.
"It might not be his best performance but I think he played in a good way."
The manager also hinted he is looking to strengthen his squad further but admits it is difficult to capture the signatures of the world's best.
He stated: "We will see if we can improve a little bit more.
"It is not easy because a lot of clubs have a lot of money to buy players, a lot of clubs are trying to sign the same players and the top clubs don't want to sell their best players.
"We are trying to have a strong squad - we'll see at the end of August how strong we will be.
"We are involved in four competitions so we want to have a strong squad."
Looking ahead to Sunday's crucial clash with Chelsea, the manager declared: "Our team must be very focused and play game-by-game. We won this game; tomorrow, we must start thinking about the next game.
"I always say the Premier League is very close - it is important you start winning at the beginning of the season.
"We want to demonstrate we are the team we wanted to be last season."