Men's Team
1
Talking Points: Is David Silva still underrated?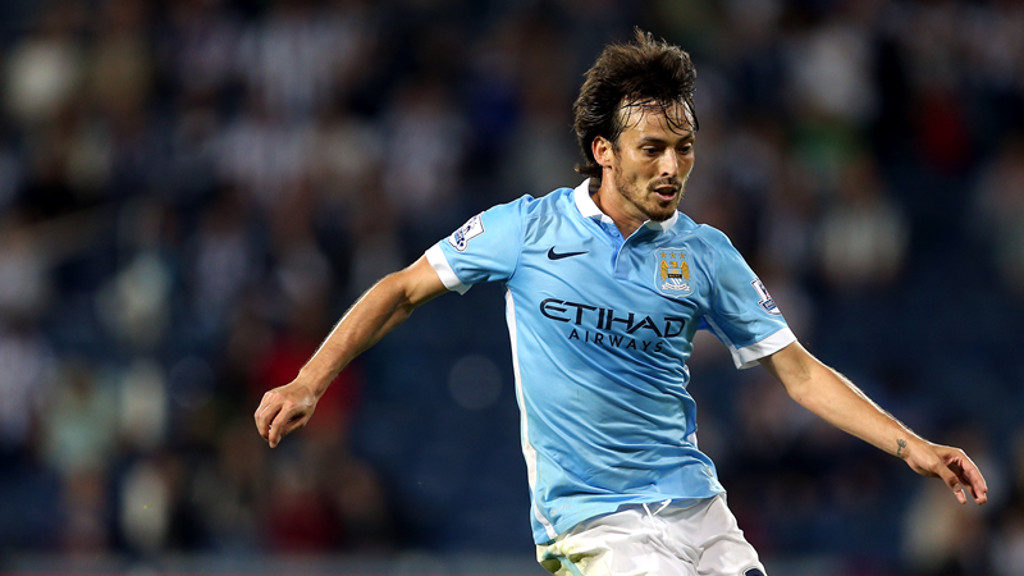 Three goals, a clean sheet and a number of incredible individual performances: it's fair to say that City made the perfect start to the 2015/16 Barclays Premier League.
Here are five things we learned from our 3-0 win over West Brom.
Is El Mago still underrated?
95% pass accuracy, four chances created, three shots, two take-ons, one assist and one goal.
Impressive figures but sometimes cold, indifferent numbers don't quite do justice to a genius.
To stand out on a field of impressive City performers and to claim the Man of the Match vote by a landslide, you have to have turned in a pretty special showing: David Silva certainly did just that at The Hawthorns.
In the build-up to the game, Raheem Sterling said that David was on a different planet but the Spanish playmaker looked like he was a different species at times on Monday night, playing like a man three months into a season rather than on the opening night.
He's not a Vine-friendly, showboating peacock but the purest distillation of why we love the beautiful game – there's a function to all of David's brilliance, with every pivot and flick entirely necessary in finding new channels, throughways and weak spots in opposition defences.
Every time he takes to the field it seems incredible that Silva has never won one of the league's individual awards – what more does the man from the Canary Islands have to prove to be recognised as one of the best players to ever grace the Premier League?
Not that he's the type of person to value individual accolades over the collective but maybe David is a victim of his own success on this front – perhaps his work appears so effortless and functional in a team context that it's easily taken for granted and he's still underrated by independent pundits as a result?
The pass masters…
Key to City's emphatic victory was the way the team moved the ball, boasting 70% of possession over the course of the night.
Incredibly, Manuel Pellegrini's men completed a whopping 692 passes which is 211 more than any other team on the opening weekend.
461 of those completed passes came in the first half which is the most any team has managed in 45 minutes since Swansea racked up the same number against Crystal Palace back in March 2014.
Individually, City had four of the five top passers of the weekend, with only Andrew Surnam breaking the Blue monopoly.
David Silva (90)
Fernandinho (89)
Andrew Surman (88)
Yaya Touré (83)
Aleksandar Kolarov (72)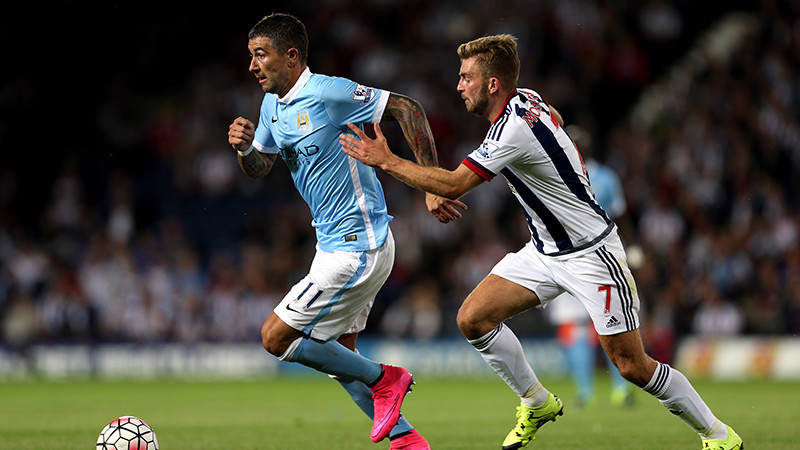 Analysing Sterling's debut…
Raheem's debut may have been slightly overshadowed by El Mago's brilliance but he still played a vital role in the victory.
Tony Pulis lined up his West Brom side in a bold 4-4-2 formation with Saido Berahino and Rickie Lambert up front but, by his own admission, it was a plan that backfired from kick-off on.
With the pace and width offered by Sterling and Jesus Navas, the Baggies couldn't commit fully to the attacking intentions behind the way they were set up and so were caught between ideas, receding deeper into their own half with each passing minute.
On another day, Raheem would have marked his debut with a goal when he was played through by Fernandinho just before half-time.
It was a near-identical chance to the one he converted on his non-competitive debut against AS Roma but this time the England international didn't quite open up his body enough and gave Boaz Myhill the opportunity to make a fine one-handed save.
Still, the winger had got himself into a position that few other players in the league would have got into, so it could be seen as a bonus chance anyway and his manager was pleased enough with what he saw.
Pellegrini reflected: "Raheem had two clear chances to score but it's normal as he's just started to play with new mates. He played a very good 65/70 minutes."
The Core…
There was something quite satisfying about the identities of the goalscorers on opening night.
Silva, Yaya Toure and Vincent Kompany are three players who have already written their names into club folklore but you'd have thought that the trio were yesterday's news already if you read some of the grim season previews in the digital and printed press.
You'd be foolish to write off three players with so much quality and experience, as well as that precious thing you can't buy: winning mentalities.
It was the perfect start for David, Vincent and Yaya, leaving supporters with every reason to believe that the team's stalwarts are hungry to right the wrongs of last season.
Unsung heroes…
Messrs Silva and Toure will rightly take most of the plaudits but bubbling just beneath these stellar showings, there were a number of 8/10s which helped to elevate this team performance into something special.
Bacary Sagna turned in what was arguably his best 90 minutes in a City shirt, providing lung-busting coverage of the right flank and demonstrated his ability when it comes to delivering pinpoint crosses into the area.
Without a minute of pre-season action, Fernandinho stepped in like he'd never been away and dominated the midfield, winning the ball back and making the odd "tactical foul" to nip promising West Brom counter-attacks in the bud.
Although he was largely untested, Joe Hart bred confidence throughout his back four with a domineering performance, backing himself on every long punt or cross into the box and punching clear on a number of occasions.
---
Don't miss your chance to be a part of MCFC history… tickets are now on sale for open training at the Etihad Stadium – your first opportunity to take a seat in the newly expanded Etihad Stadium.