Men's Team
1
Aguero's race against time for Chelsea
Sergio Aguero admits he faces a race against time for Chelsea on Sunday.
Technically three weeks behind the majority of the squad in terms of pre-season training, Kun came on as a substitute in Monday's opener at West Brom and the visit of Jose Mourinho's men could come too soon for last season's top scorer to start.
"Whether I start or not remains to be seen," said Sergio. "I'm trying to get there and be in top condition, but arriving for pre-season later having taken part in the Copa America with Argentina means I need some additional time.
"With the whole season in mind, what matters the most is that I get in top form and don't take any risks."
Aguero believes winning the title will be harder than ever this season, but he is relishing the challenge of being crowned champions for the third time in five years.
He said: "One thing you can say about the Premier League is that every year, it gets better.
"Once again, many teams have made very important additions and that means there's no single rival for us this season.
"It'd be very naive to think that Chelsea will be the only team competing for the top position - there will be many of us and each one will challenge in their own style.
"We'll stay hungry for glory, we'll do our jobs, we'll win all we possibly can and see where that takes us."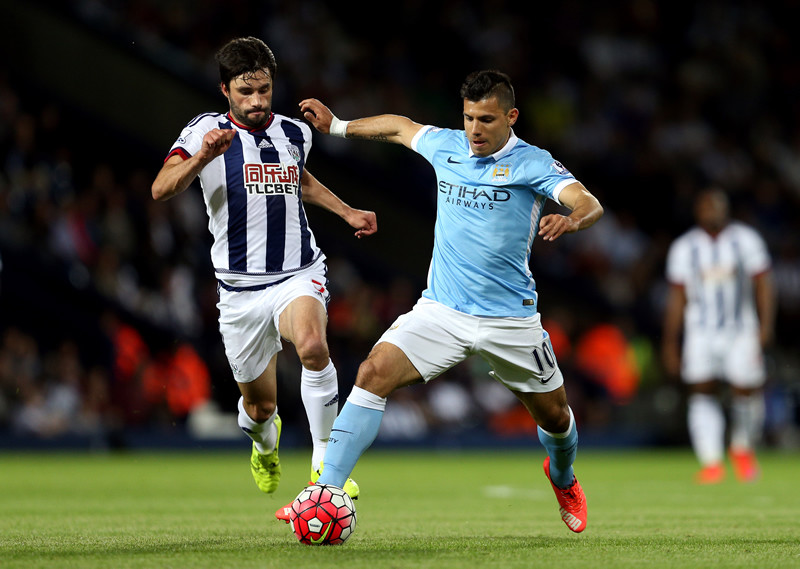 One area Aguero says City must improve against teams in the lower half. With 18 points squandered against teams outside the top eight, had that total been halved, the Blues would have finished one point clear of champions Chelsea.
"Getting as many points as possible from the teams that are the most likely title challengers obviously makes sense, but we need to win against every team, " he said.
"Prevailing over those teams but failing to deliver against the rest serves no purpose. The Premier League has proven to be that every club is a contender and every team can beat everyone else.
"That what makes the Premier League one of the finest in the world. The greater the challenge the more incentive there is for us to be the best.
"Beating Chelsea would be fantastic because it's always better to have a head start, but I don't think we should focus on just the early stages.
"The season is long, we have to be ready from the word go to the very end and try to maintain as much momentum as much as possible."