Men's Team
1
Jose Angel Pozo joins Almeria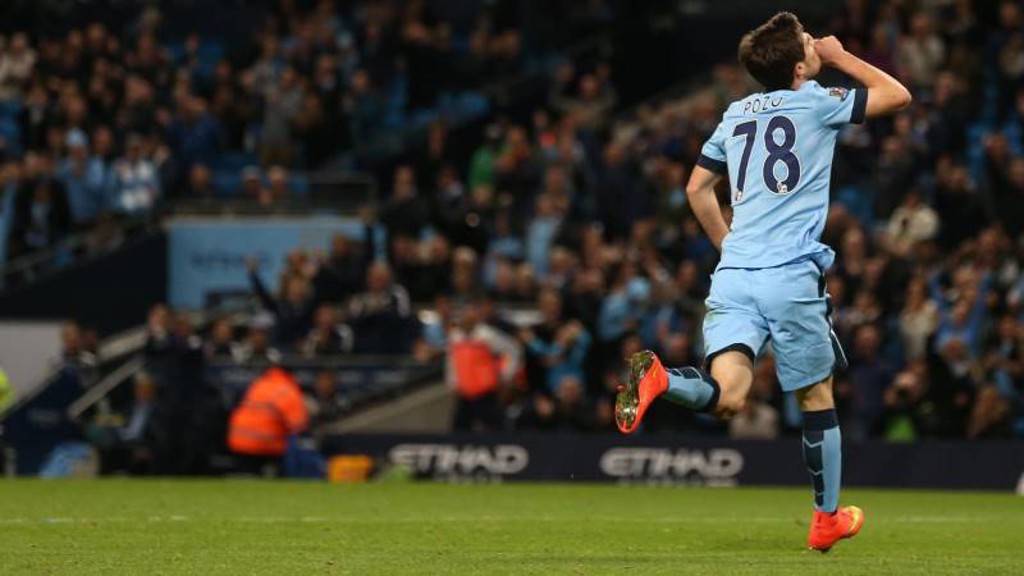 Jose Angel Pozo has joined Unión Deportiva Almería on a permanent deal.
Pozo joined City from Real Madrid in 2012 aged 15 and his form at EDS level won him a place in the first-team in September 2014 as the Blues took on Sheffield Wednesday.
The Malaga-born teenager made an instant impact, scoring an 88th-minute goal in a 7-0 victory and the following December, Pozo made his full Premier League debut in the 1-0 win at Leicester City after Edin Dzeko picked up an injury in the pre-match warm-up.
In total, Pozo played four senior games for the Blues and he will now continue his career with Segunda Division side Almeria.
Everybody as Manchester City wishes Jose the very best in his future career.