First Team News
1
Navas: Sevilla are the group's dark horses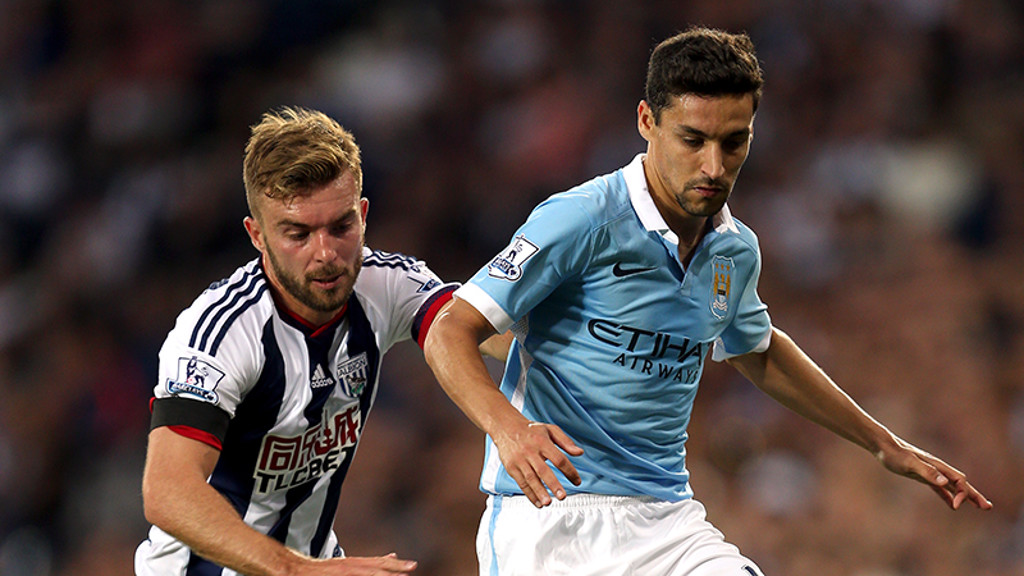 jesus
Jesus Navas believes City have drawn one of the toughest Champions League groups after being paired with Juventus, Borussia Monchengladbach and his former club Sevilla - a team he feels will surprise a few people.
The Blues' winger's knowledge of the La Liga side will be invaluable ahead of the trip to Spain, but the he warns all six games will be tough as Manuel Pellegrini's men were handed yet another tricky group stage.
"To be honest, it is a very difficult group and we will have to give our best to progress because the three teams we will have to face are really tough," said Jesus.
"The atmosphere in Sevilla's stadium is outstanding. The fans are very passionate and it makes Sevilla a really difficult team to beat when they play home. The pressure the fans put from the stands is intense and we'll need to double our efforts if we want to get a good result there.
After spending a decade with Sevilla and making close to 400 appearances, Navas is still a hero to the Los Rojiblancos' supporters.
While he is delighted to be returning to Andalusia to play with City, he is especially pleased his former club are able to play on the biggest stage in European football - that's what the Champions League is.
"What really makes me happy is to see Sevilla being part of Europe's elite football. Of course, I will be very happy to come back and play in a very special stadium for me, the Ramon Sanchez Pizjuan.
"I was born in Seville and I grew as a player there, and of course it will be always a very special place for me, but City's target is to fight to be the best
"We know that the group is difficult and the rivals are not easy, but we have to fight to be the first and win the group."
---
Support the team as they aim to continue the 100% start to the season at our next home match in the Premier League against Watford on Saturday 29th August at 3pm. Make sure you don't miss out on another memorable game at the newly-expanded Etihad Stadium and buy your tickets now or enjoy the game in the new 93:20 bar from £75.
Hospitality is also available – Experience the new Legends suite from £150 + VAT and enjoy a matchday like a Legend. To book, call our hospitality team on +44 161 444 1894 (option 1, option 2) or email hospitality@mcfc.co.uk