First Team News
1
Kevin De Bruyne: Day 2 gallery
More of Kevin De Bruyne's first hours as a City player...
Microphone attached and KDB is good to go for his first City TV interview - watch it here...
Stairway to heaven? Kevin arrives at the stadium for a quick look around with MCFC's Head of Media Relations...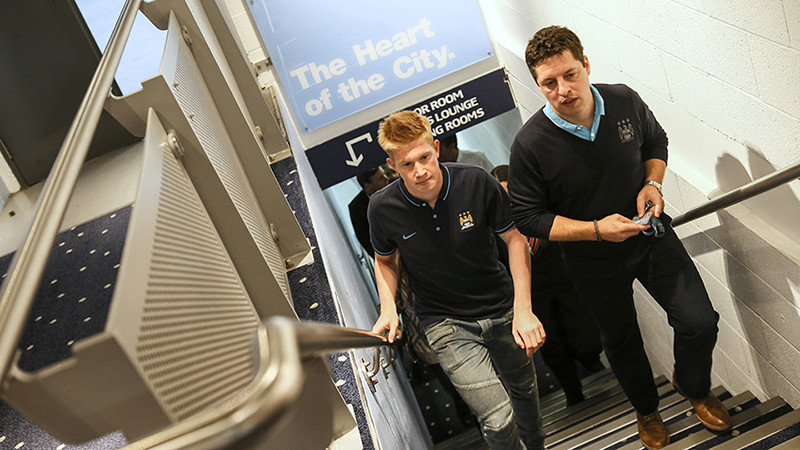 In illustrious company - Kevin takes his place among his new team-mates' shirts...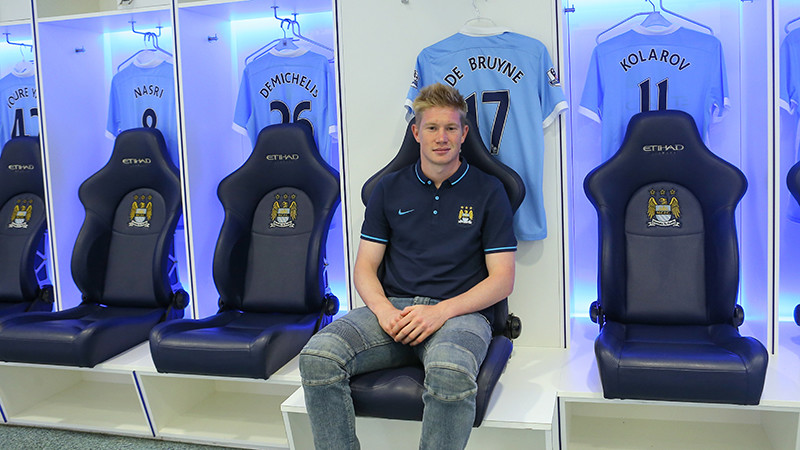 Is Kevin lost in thought here, perhaps imagining a possible home debut against Juventus?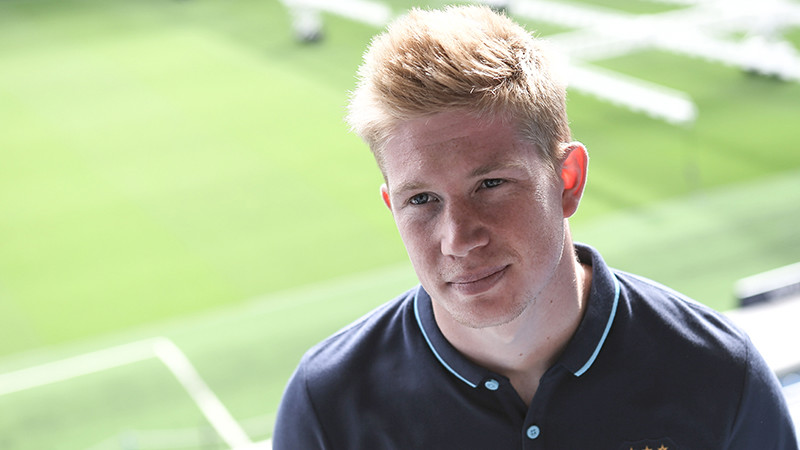 There's no time to waste on a busy first day - lots to get through...
Time for a few quiet moments prior to his interview...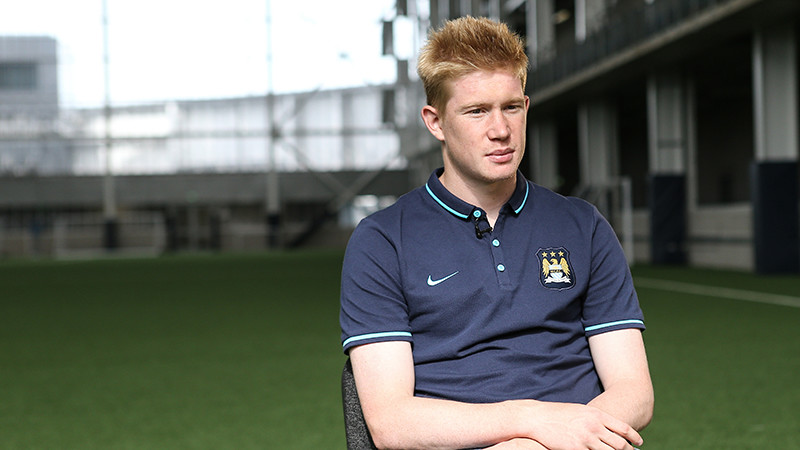 Kevin opted for the No.17 shirt - he prefers No.14 but Wilfried Bony got there first!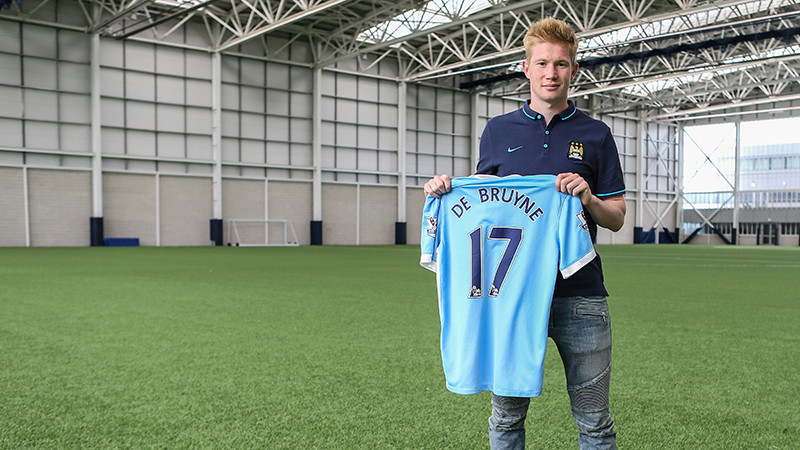 In time-honoured fashion...
'So I'll stand here when we defend a corner?'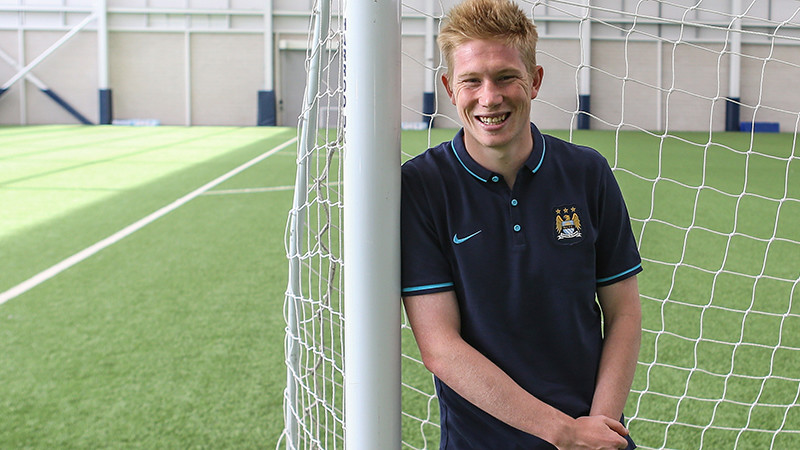 A walk through the Chairman's Lounge to complete a whirlwind few hours. Just a plane to catch now to join up with the rest of the Belgium squad - welcome to City, Kevin!