Men's Team
1
Kompany: We did everything right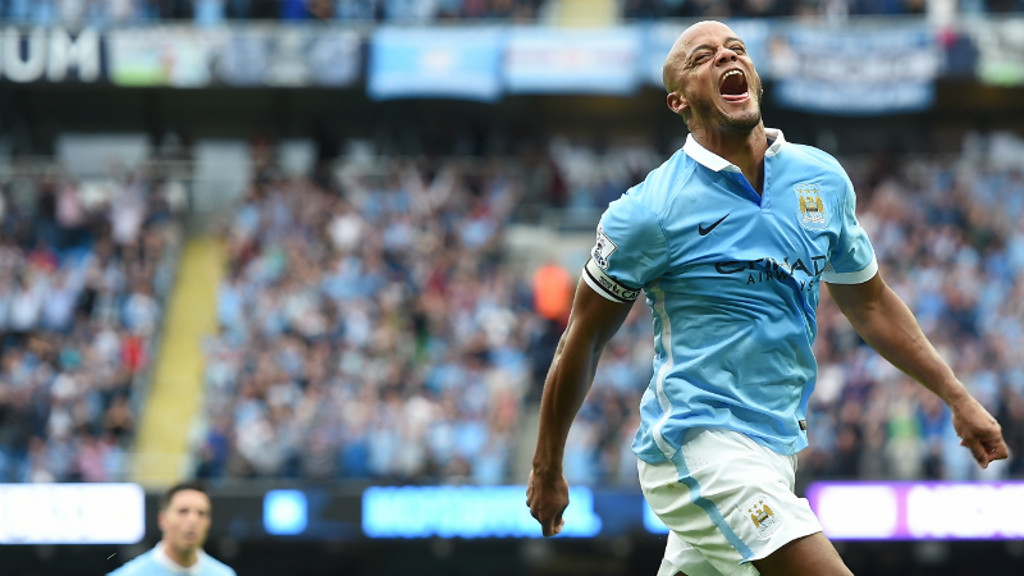 Vincent Kompany celebrates his goal against Chelsea
Vincent Kompany has promised there is more to come from this City side after Chelsea were comfortably despatched 3-0 at the newly expanded Etihad Stadium.
The unveiling of the new South Stand was marked in some style as the Blues ran last season's Champions ragged in front of close to 55,000 fans who raised the roof for their heroes.
Last season, City and Chelsea fought out 1-1 draws at both the Etihad and Stamford Bridge, but this time Manuel Pellegrini's side were dominant and thoroughly deserved the three points the three goals yielded – on another day it might have been five or six that were put past goalkeeper Asmir Begovic.
Kompany admitted the game was comfortable for the Blues, and any mistakes from last season were eradicated at the dawn of this new term.
The skipper declared: "The difference was we managed to punish them this time – we didn't make the mistakes we made in previous seasons against them. It was a comfortable game, mainly because we did everything right.
"We have to demonstrate our qualities throughout the year. We had good performances last year. It is wrong to say the whole season was bad but we were disappointed at the end.
"Now our home form will be so important so to start in front of 55,000 fans the way we did today was amazing. It sent out the right signal but there is so much more to come."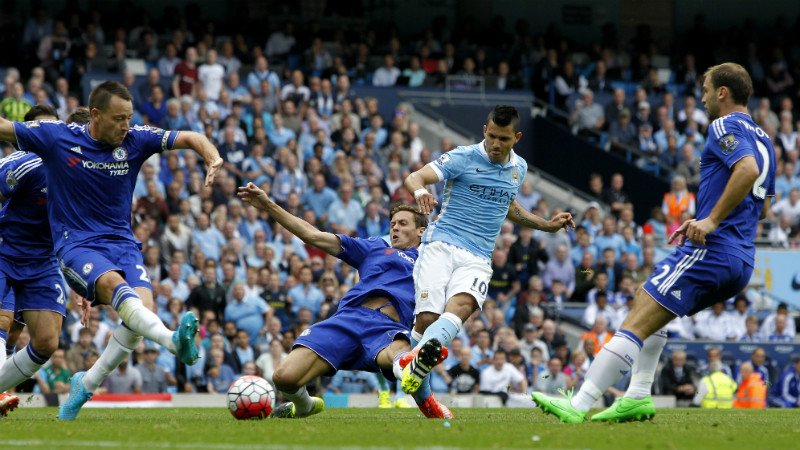 Captain Kompany was on the scoresheet for the second game in a row, powering home his header from a corner, but he insisted he isn't vying with Aguero for the 2015/16 Golden Boot.
"I'm definitely learning from him!" Kompany laughed. "But as a defender, it isn't what I take most pride in.
"I'm very happy with the two clean sheets so far. If I can contribute up front then great but the clean sheet is what makes me sleep well at night."
Sergio Aguero broke the deadlock himself with a smart first half finish, and Fernandinho finished off the scoring with a long range effort that his all round performance thoroughly merited.
The result sends City back to the top of the league after two games and five points clear of Jose Mourinho's men, but after making his first start of the new season following his summer Copa America exertions, Aguero argued it is far too early to be considering the significance of any points gap.
"The first goal is always important as it allowed the team to be calm," he said.
"It was important to win because Chelsea are a difficult team, the last champions, but I don't think the five point gap is that significant at this stage."