Men's Team
1
Opposition focus: Juventus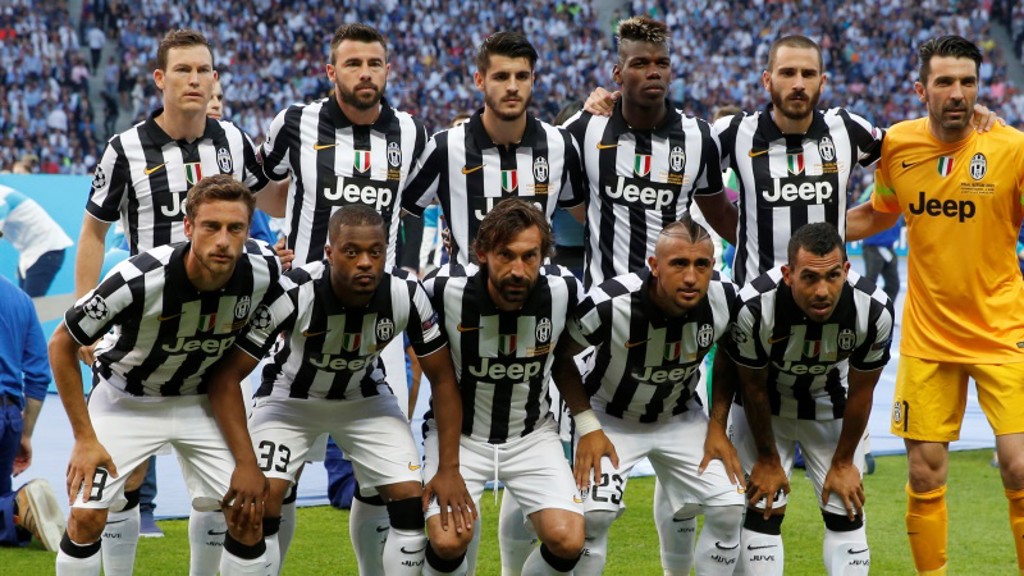 The lowdown on City's Group D opponents, Juventus...
Nickname: The Old Lady
League position 2014/15: 1st in Serie A
Manager: Massimiliano Allegri has been in charge in Turin since 2014, leading his side to the Serie A title and Coppa Italia during his first season at the helm. Before that, he spent four years with AC Milan, where he also lifted the Italian league title.
Captain: Gianluigi Buffon
Star man
There's a few useful stars for City to be looking out for, the most obvious name being Paul Pogba. However, you can take your pick of a whole host of them for the Old Lady - Gianluigi Buffon in goal, plus Giorgio Chiellini and striker Mario Mandzukic. They also added Sami Khedira to the midfield during the summer.
Stadium: Juventus Stadium (41,254)
European Pedigree
Juventus are one of Europe's stalwarts, and finished as runners-up to Barcelona in 2014/15. They've appeared 29 times in Europe's premier competition, lifting the trophy twice - the most recent occasion being 1996. They reached the semi-finals of the Europa League in 2013/14, and the season before that they bowed out of the Champions League at the quarter final stage - not bad!
European Honours
European Cup (2): 1985, 1996,
UEFA Cup (3): 1977, 1990, 1993
UEFA Cup Winners' Cup (1): 1984
UEFA Super Cup (2): 1984, 1996
Domestic honours (most recent in brackets):
League title: 31 (2015)
Italian Cup: 10 (2015)
Past meetings and City links
You don't have to go back very far for the last meeting between City and Juventus. The Italians were drawn in the same Europa League group as the Blues in 2010/11, with the two sides playing out 1-1 draws in Manchester and Turin.
They also met in the 1976/77 UEFA Cup, and although City managed a 1-0 victory at Maine Road, Juventus scored twice without reply back on home soil to knock the Blues out on aggregate.
A meeting with Juventus this time last year would have meant a welcome reunion with Carlos Tevez, but the forward signed for Boca Juniors in June.
Qualified: Automatically via league position
---
Support the team as they aim to continue the 100% start to the season at our next home match in the Premier League against Watford on Saturday 29th August at 3pm. Make sure you don't miss out on another memorable game at the newly-expanded Etihad Stadium and buy your tickets now or enjoy the game in the new 93:20 bar from £75.
Hospitality is also available – Experience the new Legends suite from £150 + VAT and enjoy a matchday like a Legend. To book, call our hospitality team on +44 161 444 1894 (option 1, option 2) or email hospitality@mcfc.co.uk