Men's Team
1
Sergio Aguero takes no.10 shirt for 15/16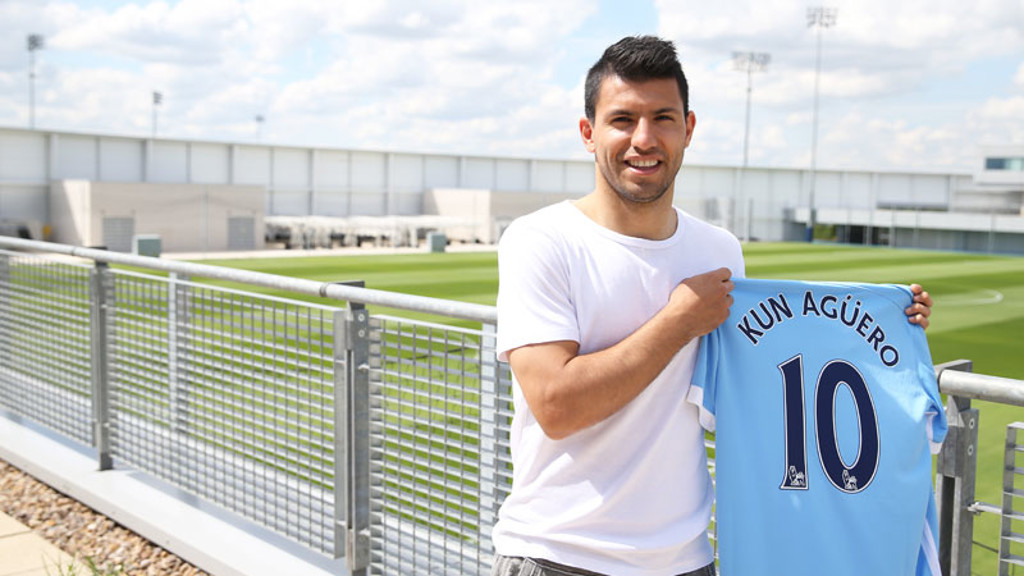 But fear not, City supporters will not lose out because of the switch!
Happily, Sergio has made an incredible gesture to fans who have already bought this season's home or away first-team shirt bearing his old no.16 squad number.
The current Etihad Player of the Season and Barclays Premier League Golden Boot winner has invited supporters to send in their 2015/16 shirts with "Kun Aguero 16" for him to sign and send back.
Or, the club will supply an alternative emblazoned with the Argentine ace's new no.10.
Explaining the number change, Aguero said: "The No. 10 shirt means a lot to me.
"When I arrived at City, Edin had it - he wore it very well, and of course, I respected it.
"That's why I picked the No. 16. I must admit, I have warmed to it over the past few years and shared many special moments in it but the no.10 shirt is very special for me.
"I always felt a connection to it, and even more so now."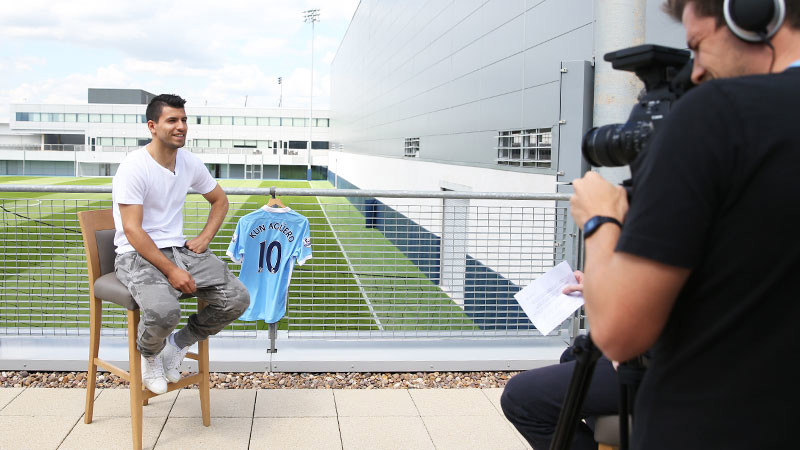 Kun resumes his winning relationship with the iconic number which launched his career at Independiente and Atletico Madrid.
City's newest centurion joins an historic line of South American footballing greats to bear the no.10, including compatriot Diego Maradona, Pele and, of course, his great friend, Lionel Messi. Sergio wears No.20 for Argentina due to the fact Messi currently occupies the No.10.
Some of City's famous No.10s include Edin Dzeko, Shaun Goater, Asa Hartford, Garry Flitcroft, Neil Young, Robinho and Georgi Kinkladze.
Terms and conditions
Fans can send their no 16 shirts to be signed by Sergio and sent back to them, or to exchange for an unsigned no 10 shirt. Please note that only 2015/16 Season shirts with Kun Aguero 16 will be accepted.
Exchanges will be made on a like-for-like basis, subject to availability.
When sending your shirt back, please be clear whether you require an exchange or a signature. Please ensure you include your full name, contact number, email and a return address.
Items must have been purchased from an official City Store (at the Etihad Stadium, Manchester Market Street, Abu Dhabi or online from the Club's official online store).
Your proof of purchase must accompany shirts. This must be a till receipt or, where ordering online, the email receipt or order confirmation. If you have been bought the shirt as a gift, you should obtain the proof of purchase from the person who bought the shirt for you.
This offer closes on 28th August 2015. It is your responsibility to ensure that the shirt is received by the Club on or before this date. No signatures or exchanges (as applicable) will be provided after this date.
Exchanges or requests for signatures can be made by post (see below) or in person at City Stores on any day other than a match day.
Opening hours are at the bottom of the home page of our website: http://shop.mcfc.co.uk/stores/mancity/en
All shirts returned for exchange will be donated to City in the Community.
Standard postage costs will be refunded. We will refund your postage to us up to a maximum of £5. There will be no charge for return postage, which will be by standard delivery http://shop.mcfc.co.uk/stores/mancity/en/help?hpg=shipping.
Shirts posted for exchange will take a minimum of two weeks to be processed and for the replacement to be sent out to you.
Shirts posted for signature may take up to two months to be returned.
If you still have not received your shirt after these dates, then please contact the relevant customer services department as listed below.
The Club cannot accept responsibility for any shirts lost in transit or for any shirts received without proof of purchase and return name and address details.
No other replacements or exchanges will be permitted and no refunds or other monetary compensation will be provided as an alternative.
This offer is subject to stock availability and may be withdrawn at any time.
Kitbag – United Kingdom, Europe, North and South America, Middle East and Australasia.

EzShop - China, Japan, Korea and South East Asia.

Manchester City Online Shop Returns
PO Box 210
Manchester
M24 1YN
United Kingdom

EZshopnet International Limited

10/F, Success Industrial Building,

7 Kin Fat Street, Tuen Mun,

New Territories, Hong Kong.
Customer service queries should be direct to: