Men's Team
1
Milner: No room for mistakes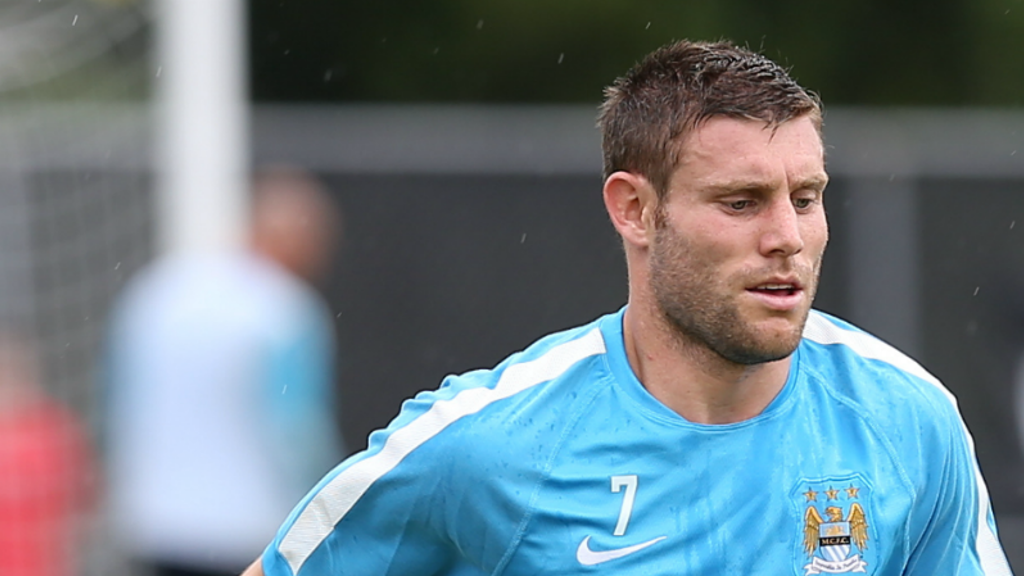 James Milner has insisted City cannot afford to be complacent at any point this season.
The midfielder, who has been staking a strong claim to become a first-team regular with a string of fine performances in recent weeks, believes there is simply no margin for error for the champions if they are to retain the Premier League crown.
City travel to Hull on Saturday hoping to pick up just their third win of the season and the 28-year-old expects a tough test at the KC Stadium, against a side he feels will be eager to cause an upset.
"It's very difficult to defend a title and we discovered that last time as well," he declared. "Even before winning the league, we were a major scalp for clubs.
"We have to be on the top of our game every week because if we're not, we're going to get turned over.
"Winning two trophies last year was great but doing that is a habit clubs get into. That's what we need to start doing - winning trophies year on year and hopefully, we can do that.
"We're in every competition to win it. Last year, we were in the hunt for everything.
"This time of the season is all about getting yourself into the right position in the league and the early rounds of the cups.
"We got a good win on Wednesday night and with a bit of luck, we could have had a few more points on the board.
"The Chelsea result was a positive one in the end. It can be tough [having so many games in a short space of time] but we've got the squad to deal with the demands of the amount of games and I think you saw that in the league cup this week.
"Some people see it as a lesser competition but when you've won, it doesn't feel like a lesser competition. It's a major tournament. Players who haven't won it would bite your hand off for the chance to do it."
Following his recent admission he'd like to play more regularly, Milner was asked for his thoughts on competition for places in the team. He insisted he feels the challenge is beneficial as it serves to improve each player, ensuring they are able to give their best when presented with the opportunity.
"That's what's great about this club," he reflected. "There's competition and you know you have to play well to stay in the team. We have at least two top players in each position. Any top team needs that.
"It's down to me as well. You can't expect to play if you're not playing well. Hopefully, I can contribute to the team when I'm given the chance, play as well as I can and help the team win trophies.
"That's all you want to do as a player. Every day in training, you're pushing yourself against some of the best players in the world - so if you can't improve as a player at Manchester City, you'll struggle anywhere."
On the topic of his versatility, the midfielder asserted he is content to play wherever needed in order to help the team.
"Obviously, you have your favourite position and you want to play there but the team comes first," he replied. "If the manager asks you to do something, you do it to the best of your ability. All that matters is that the team gets results.
"We play an attacking system and the manager wants the players to have freedom to create chances. If we lose the ball and you have to swap positions for a couple of minutes to get back into the defensive shape, that's no problem.
"The manager always encourages us to go forward and play an exciting brand of attacking football.
"That helps with players interchanging positions because it makes it more difficult for defenders to pick you up."
---

City v AS Roma – tickets available!

Tickets are still available for City's opening home Champions League clash against AS Roma on 30 September (7:45pm BST).

Don't miss out on this crucial encounter as Manuel Pellegrini's men look to continue their European adventure with this must-win tie against the Italian outfit.

European nights at the Etihad Stadium under the lights are always special so get your tickets now.