First Team News
1
Pellegrini: Decisions cost us all three points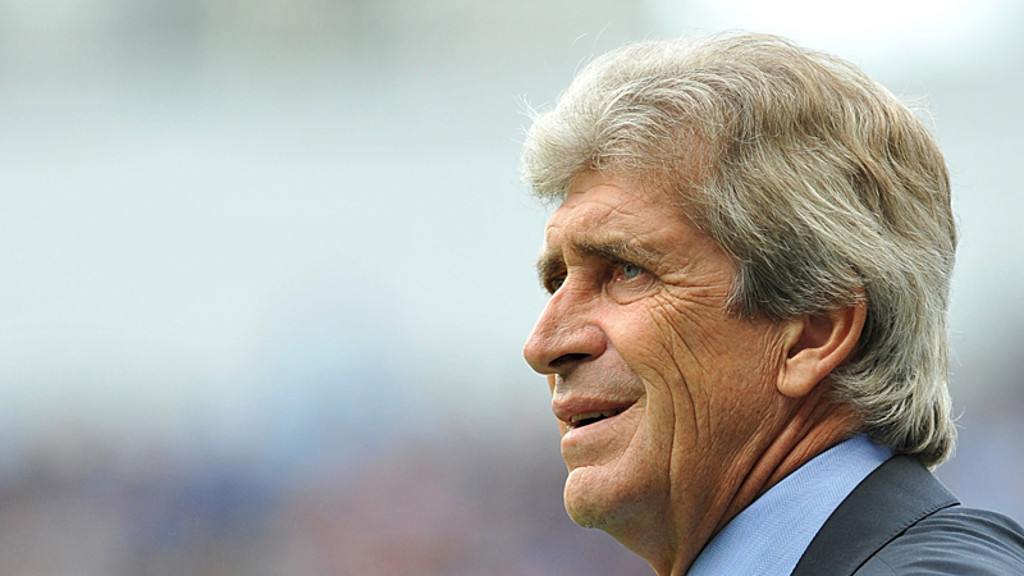 manuel
Martin Demichelis rescued a draw at the Emirates Stadium with an 83rd minute equaliser but City could and should have taken all three points, according to Manuel Pellegrini.
The City boss was left disappointed with a 2-2 draw as he believed that both of Arsenal's goals should not have been allowed to stand due to infractions.
For Jack Wilshere's equaliser, Pellegrini tended to the view that Sergio Aguero had his shirt-pulled in the move leading to the goal and for the second, the Chilean was adamant that Danny Welbeck pushed Vincent Kompany.
He also felt that Mark Clattenburg should have awarded City a penalty for a Wilshere handball.
"It was a great game between two great teams who always try to play - both teams are very creative," Manuel told BT Sport's Ray Stubbs.
"This year it will be very difficult for us to retain our title because all teams want to beat us - that's normal.

...Manuel Pellegrini...
"Today I think that both Arsenal goals were very clear fouls – for the first one, it was two or three fouls continuous fouls on Aguero and the second one Welbeck pushed Kompany with no intention of playing the ball and then it was a goal.
"The only other doubt is that we were denied a clear penalty for a handball. Last season, it was Skrtel with a fist for Liverpool in the six-yard box and today it was Wilshere with two hands on the ball inside the box right in front of the linesman and no penalty was given.
"So I'm satisfied with a draw but, I repeat, it will be very difficult for us to retain the title.
Pellegrini re-emphasised the fact it will be very difficult for City to retain their title this season, given the fact that teams will raise their games when facing the champions.
"We had a very difficult game today against a very good team and we were not beaten," Manuel declared.
"We had more possession and more clear chances against a very good team, as well as chances to win the game with Dzeko and Kolarov at the end.
"I am satisfied with the way my team played.
"It will be very hard [to retain the title] because all the teams want to beat us – I think that we have difficult decisions from the referee, not just today but in the last game against Stoke where we were denied a clear penalty.
"Today, it was unbelievable. Two goals for Arsenal and another penalty he didn't whistle for – twice, with the hand inside the box. It will be difficult for us.
"He had a very bad game, he had a bad day today and he had another against Liverpool last season."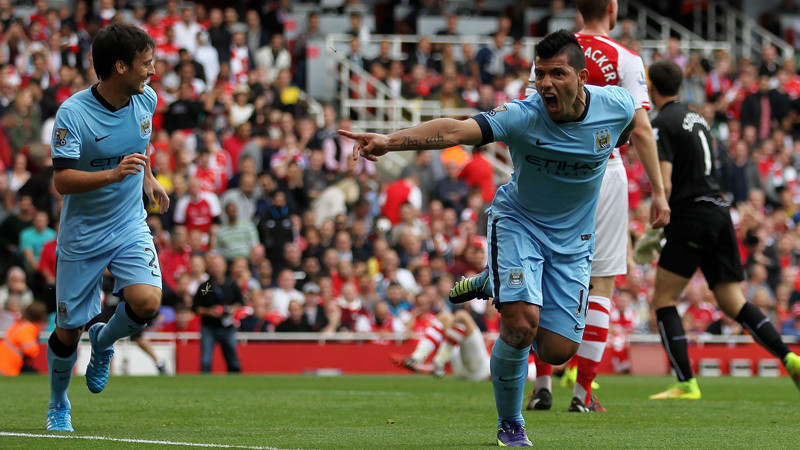 Vincent Kompany, one of City's star performers in the game, was satisfied with a point and admitted that it was an entertaining encounter to be involved with.
"It is was an enjoyable game to play in and there were good performances all over the pitch," Kompany said.
"In these types of games, you have to be happy it doesn't go against you.
"It is the start of a very tough week for a us and away here and in Munich, we will see how we get on. There are a lot of positive and we showed we have the spirit to go and win it again.
"I will go for the Capital One Cup as much as the Champions League. I want to win games and trophies. We will see where we will struggle and I see it all as a positive season. Arsenal are stronger than last year, and there are no easy way to trophies."
---
There is only one way to watch City's Capital One Cup third round clash with Sheffield Wednesday live.
The first step towards defending our trophy won at Wembley in March will not be shown live on TV anywhere in the UK, so make sure you're at the Etihad Stadium on Wednesday 24 September.
Prices start at £5 for under-16s and £15 for adults, so no excuses: get your ticket now and make sure you don't miss out!