First Team News
1
Arsenal v City: Fernandinho preview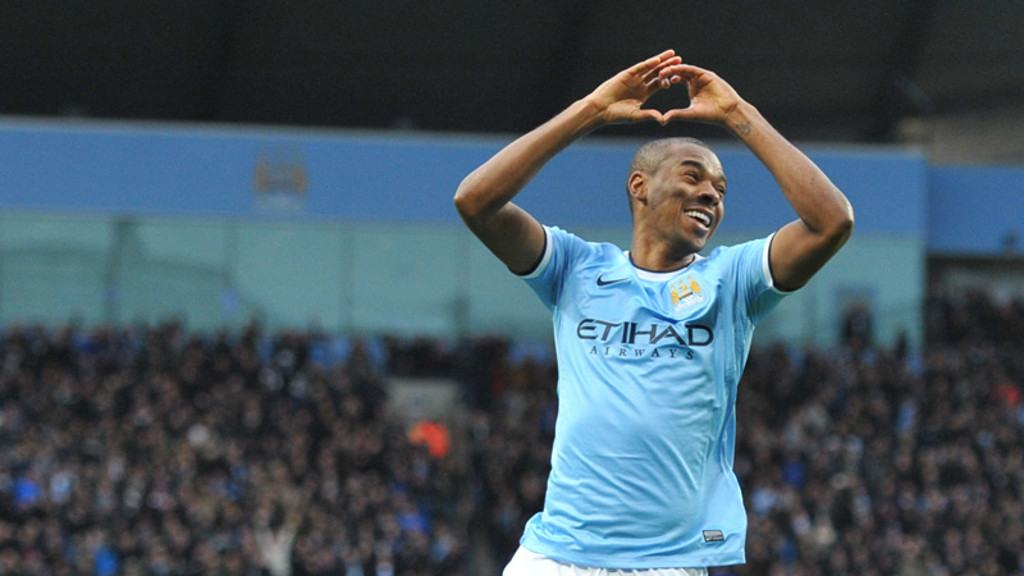 fernandiniho
Fernandinho believes City must start a difficult week with a victory over Arsenal at the Emirates Stadium.
City's Brazilian holding midfielder is likely to play with compatriot Fernando ruled out with injury and with Bayern Munich and Chelsea to follow in the coming week, Ferna believes the champions must begin with a victory in North London.
"We have a number of tough games coming up so it will be a big week for us and therefore we need to win the first of them against Arsenal - especially having lost our last game at home to Stoke.
Our target is to come back with three points and we'll be doing everything we can to make sure we do

...Fernandinho...
The Gunners may feel they have something of a psychological advantage going into the game having already beaten
City 3-0 in the Community Shield
in August.
Fernandinho, however, believes that result will have no bearing on this game and no matter what the circumstances, an away game to Arsenal is always a difficult game.
"Of course we expect them to come at us – that is normal," he said. "We have to be careful because they have a lot of players who can hurt you if you are not at your best or not concentrating. We know if we focus and play at our best, we are more than capable of coming home with all three points.
"They have a great squad and Alexis Sanchez is a threat who we have to watch closely and they also have players like Aaron Ramsey who is a threat, too. He proved as much in the Community Shield last August when he scored against us. He has movement and has a habit of finding space in the box so we can't switch off for a moment.
"When he picked up an injury last season, Arsenal lost their momentum and that proves what an important player he is for them and I'm sure he will be a big influence again this season."
Ferna scored twice in City's 6-3 win over Arsenal last season but the return at the Emirates ended in a hard-fought 1-1 draw – and the Brazil star is expecting more of the same on Saturday.
"We have to be resolute and try and ensure we keep a clean sheet because if we do that, we have a great chance of winning the game."