Men's Team
1
Hammers praise from Pellegrini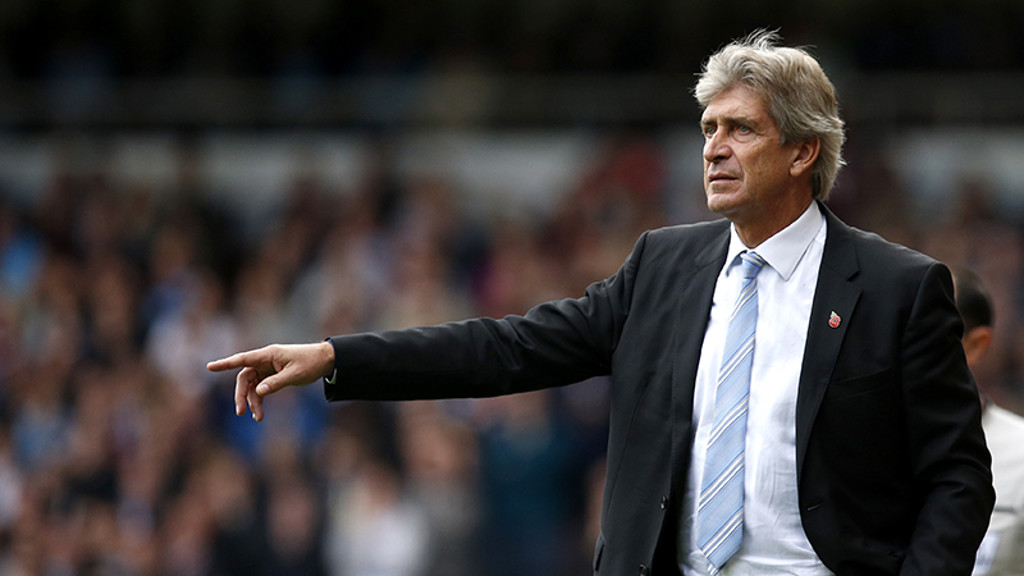 pellegrini
Manuel Pellegrini believes City had enough chances to leave West Ham with at least a draw - though he praised Sam Allardyce's side for their spirited performance.
City were far from their best, particularly in the opening hour, but the Blues' boss says his team shouldn't be leaving Upton Park empty-handed.
"You must give credit to West Ham before anything else because I think they played very well today," said Pellegrini.
"In the first half, West Ham played with a high intensity and allowed us to move the ball round but made things difficult, but I thought they would tire after the break and that the game may open up for us.
"I thought we improved a lot in the last 30 minutes and had three or four really good chances to score but we didn't take them and in games like this, you have to make the most of the opportunities that come your way."
TV replays of the Hammers' opening goal suggested two players directly involved the move that saw Amalfitano break the deadlock were perhaps half a yard offside, but Pellegrini says the defeat did not hinge on that one moment.
"I haven't seen the replays yet but my first reaction was that yes, the first West Ham goal was offside but we didn't lose this game just because of that.
"As I said, we didn't make the most of the chances we created and also hit the crossbar twice when on another day, those shots go into the net.
"We didn't play with our usual intensity in the first half so we'll look at that and analyse things later, but again, we must give credit to West Ham because they played very well."