Men's Team
1
Pellegrini expecting tough challenge at Upton Park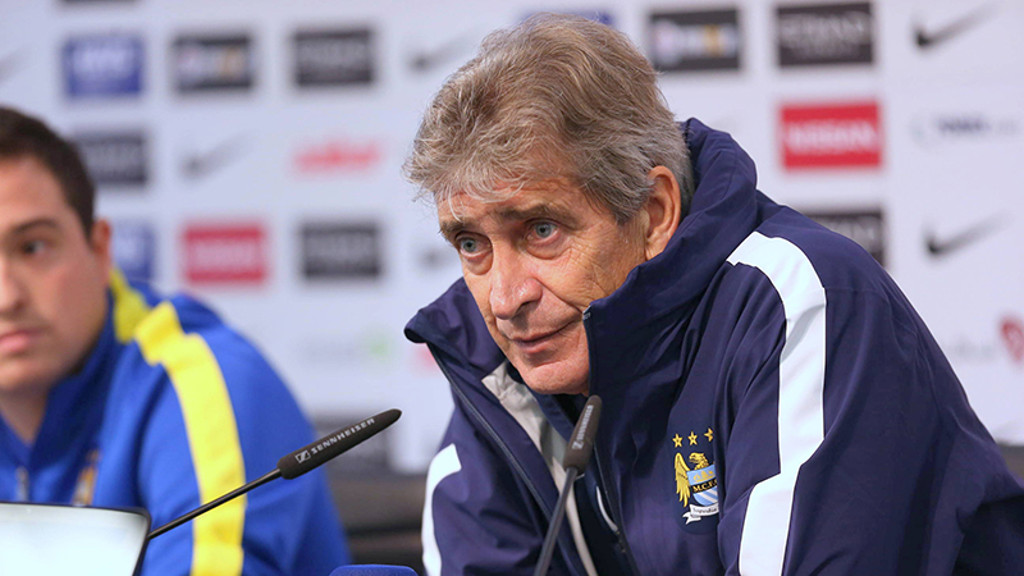 Manuel Pellegrini has warned that City face a tough trip to West Ham in the Saturday lunchtime fixture.
Sam Allardyce's side go into the weekend occupying fourth place in the table, and are looking for a third win on the bounce after impressing this season with a more attacking style.
While City thumped the Hammers 6-0 in last year's Capital One Cup semi-final first leg, the Chilean declared that he was not expecting a similar scoreline this time around.
Pellegrini told the press: "Every Premier League game is difficult. West Ham are in a very good moment, playing attractive football so we know we will have a tough game as always.
"They have different players and are playing in a different way to last season. They brought in two important strikers who are doing well.
"They had an important win against Liverpool at home and have won their last two games so I am sure we will have a difficult rival."
He added: "I don't think last season has any relation to this season. This is a different moment for both teams so I don't think we will repeat the same score as we did in the Capital One Cup."
However, Manuel will have nearly a full squad from which to select his starting XI - he revealed that only Frank Lampard and Samir Nasri are unavailable for the trip to East London and both are getting close to a return.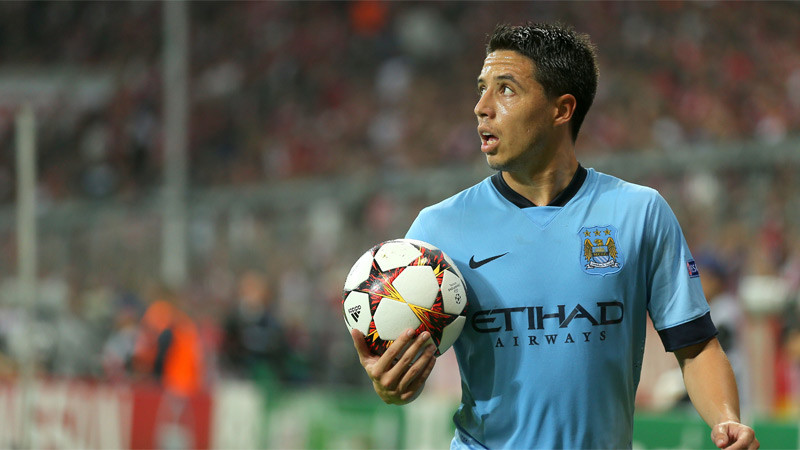 Manuel declared: "Frank is not ready for this week but maybe next week he will start working with the whole squad. After we got back from Russia Nasri was working with whole squad and maybe next week he will be ok.
"All the other players in the squad are fit."
City will be looking to return to domestic duties in positive fashion after suffering disappointment in the Champions League on Tuesday night.
The boss admitted he was frustrated that his side did not kill off the game, but said he is now totally focused on West Ham and making up ground on Chelsea at the top of the Premier League.
"Of course it was frustrating because in the first half we had enough chances to decide the game and we didn't," said Pellegrini.
"We paid for a lack of concentration and excess of trust and we lost two important points.

...Pellegrini on Moscow...
"But the important thing is just to qualify for the next stage, whereas we cannot lose points in the Premier League. We have nine points left to play for and the final in Rome will decide [who goes through]. All of us are now thinking about West Ham."
Sergio Aguero is still hogging the headlines after his virtuoso display against Spurs last weekend, and excitingly for City fans, his manager reckons he can get even better.
"I don't think it is the best we have seen from Sergio," he argued. "Here at City in 2011-12 when the club won the title he was a very important player and last season he was also very important especially in the first part of the year when he was not injured.
"I was always sure he would return to his normal performances and I think he can get even better."
Asked to address recent speculation that NYCFC would train in Manchester in January to help extend Frank Lampard's stay at the Etihad, Pellegrini said: "One thing is not related to the other thing. Maybe NYCFC can work here in January but it is not dependent on the future of Frank Lampard."