Men's Team
1
Sergio Aguero: In a league of his own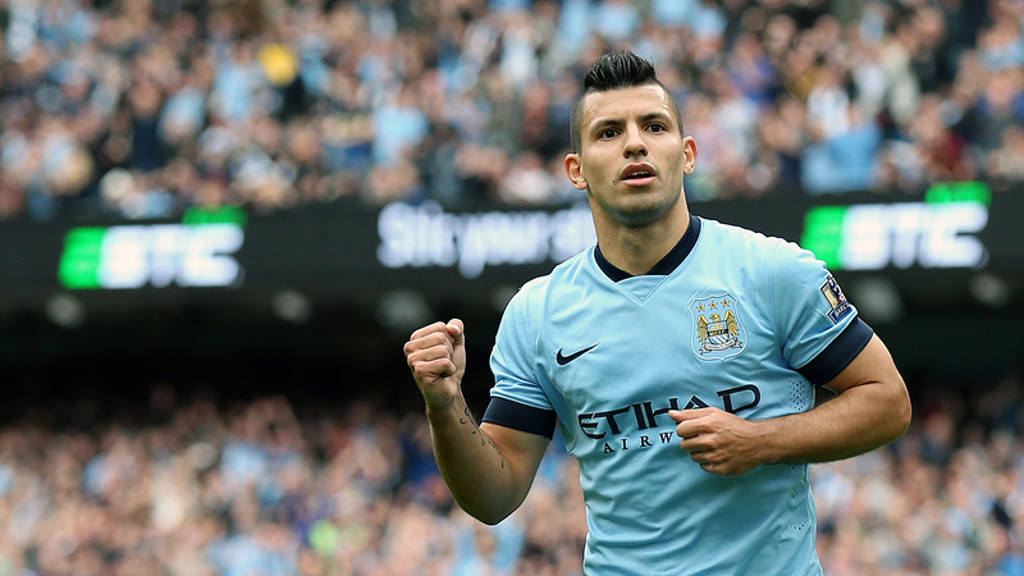 A footballing Mozart, Romario 2.0 and the league's best player… just three of many terms used to try and describe Sergio Aguero over the last couple of days.
Sometimes superlatives aren't quite "super" enough… not for a man who has now scored 85 goals in 132 games for City in all competitions.
Manuel Pellegrini once again reiterated his belief that the Argentine striker is among the best forwards in the world after watching Kun score four times in a single game for the first time in English football.
"I am not just saying this because he scored four goals today, but I think Kun is one of the best three or four strikers in the world," the Chilean told assembled journalists in the bowels of the Etihad after City's Sergio-inspired 4-1 win.
Aguero was one shy of Carlos Tevez's Barclays Premier League record of 58 goals for City going into the lunchtime encounter with Spurs on Saturday and by 2.30pm he was two clear.
Out on his own, surely already a club legend even before, what are usually considered to be, a footballers' peak years.
Sky Sports journalist Sarah Winterburn believes that the Buenos Aries-born hitman is underrated and is indisputably the league's best player.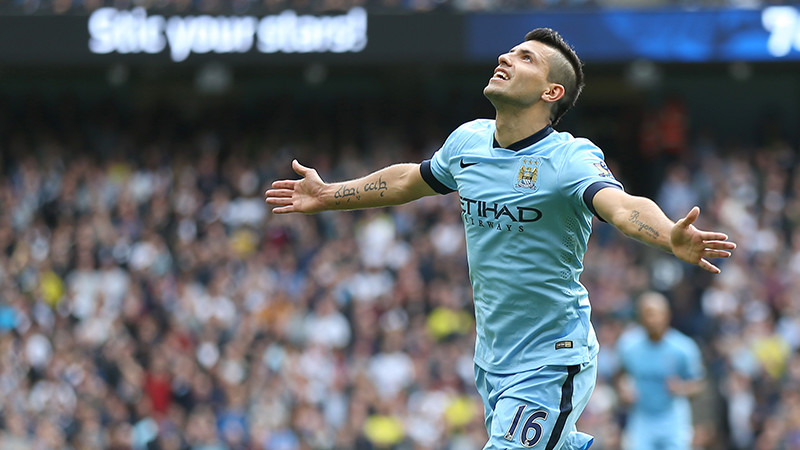 "Sergio Aguero is the finest player in the Premier League," Winterburn argued in her column on the Sky Sports website.
"And yet he is only the seventh favourite to be named PFA Player Of The Year this season. And you can get a massive 100/1 on him winning the Ballon D'Or. And he was ranked only 35th in the Daily Telegraph's list of the 100 greatest players in the Premier League this week.
"This is a man who has now scored 61 goals in just 95 Premier League appearances, giving him a games-per-goal ratio close to that of Thierry Henry (1.55 narrowly 'worse' than 1.45).

...Sky Sports...
"Aguero's intelligence, guile, poise, strength, pace and near-faultless finishing should put him in the same bracket as Henry and yet he has never even been named in the PFA Team of the Year."
Incredibly, Sergio's 61 Premier League goals have come in just 95 games (75 starts) and his four goal blitz further improved his record as the league's deadliest ever striker when it comes to goals per minute.
He averages a goal every 108 minutes in the Premier League.
Kun's man of the match winning display against Spurs earned him plaudits from all over the globe as he displayed the explosive pace, instinctive predatory movement off the ball and steely-eyed marksmanship which have made him such a fan favourite in his three and a bit seasons at the club.
As Daniel Taylor put it in his match report on the Guardian website: "When Mauricio Pochettino was asked before this match for his impressions of Sergio Agüero he compared it to the joys of listening to Mozart and Beethoven.
"Agüero's performance here could certainly have been set to music but, for Pochettino, it must have sounded like the blare of sirens whenever the Manchester City striker had the ball.
"Or the theme from Jaws, considering the fear he put into the Tottenham defence."
Only Edin Dzeko had scored four goals for City in a single Premier League match before – in a strange twist of fate, against the same opponents in August 2011.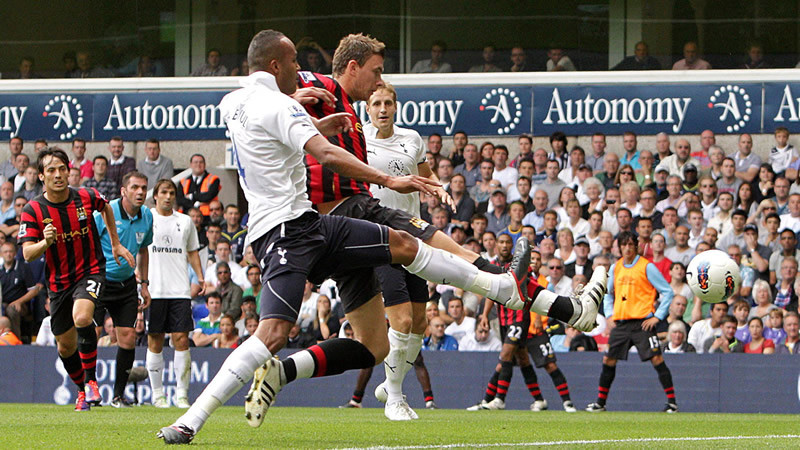 You probably don't need me to tell you that Sergio ended the same season, his first at the club, with 30 goals.
You definitely won't need me to stress the import of the last of these 30 strikes.
Last season, Aguero reached 50 goals for the club with the opener in City's 4-1 win over Manchester United at the Etihad Stadium and, to celebrate, we compiled his 50 goals together and split them into five ten-goal parts in a CityTV special.
We've taken the bolt cutters to the steel door on the CityTV archives for you to share those first 50 goals once more.
Slots, dinks, brushes, lobs, chips, cushioned headers, penalties, volleys and thrakers herein… enjoy!
Part one: From Swansea debut to "the 6-1"
Part two: From Newcastle to a Europa League strike
Part three: Happy 21st to "that" goal
Part four: Off and running in 12/13 to Stoke penalty
Part five: "Impossible" goal v Liverpool to number 50
He's already got 10 goals in ten games in this 2014/15 season… if he can stay fit, how many could he have in May...?