Men's Team
1
Milner: 'We must take maximum points against CSKA'
James Milner in New York PA-16625083
James Milner says City are only thinking of back-to-back victories against CSKA Moscow.
The Blues have only one point from a possible six so far, but the group table will look a lot healthier if that tally is seven going into the final matches with Bayern Munich and Roma.
The England midfielder admits the opening two group matches have seen largely under-par displays by the Premier League champions but it is now time to step up to the plate against the Muscovites.
"It's important we win both games against CSKA – we haven't performed as well as we wanted to in the first two group games but it's still in our hands and we know we are capable of beating anyone so we have to make sure we do that starting by winning our next two games," Milner said.
I've never played a top flight game in an empty stadium before so it will be strange when we walk out on Tuesday

...James Milner...
"It might have a sort of old reserve team football feel about it where you use to be able to hear the comments from the stands – it's going back a bit but I definitely remember it!
"It will be the same for both teams so it's all about who deals with those circumstances the best, I suppose."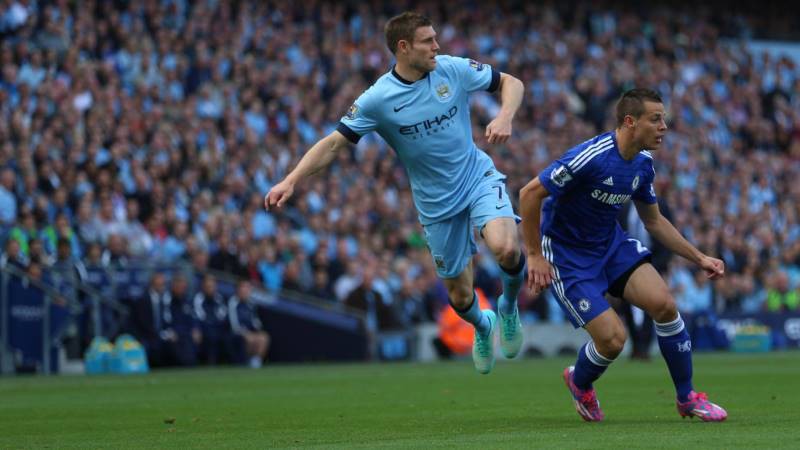 With one or both of Bayern or Roma set to drop points when the other two Group E teams meet back-to-back as well, Milner admitted he is unsure what the best scenario of results is from the Blues' point of view.
"It's a hard one because we don't know at this stage if it's better that one team runs away with it and wins both matches and we then have to target second or whether it is better that each game ends in a draw so we still have a good chance of winning the group.
"We know how difficult things can pan out if you finish second so there's no point wanting the other results to go one way or another, we just need to concentrate on our own games because that's the only thing we can control."
---
City v CSKA
The night will belong to us when City face CSKA Moscow on Wednesday 5 November in the UEFA Champions League.
CSKA Moscow fans are not permitted to attend this fixture so we will have the entire Etihad Stadium available for home supporters only.
To celebrate this rare opportunity to pack both ends of the stadium with home supporters, fans who buy one ticket will receive an additional ticket completely free. This offer applies to fans who have already bought tickets for this match, and those looking to buy a ticket now.